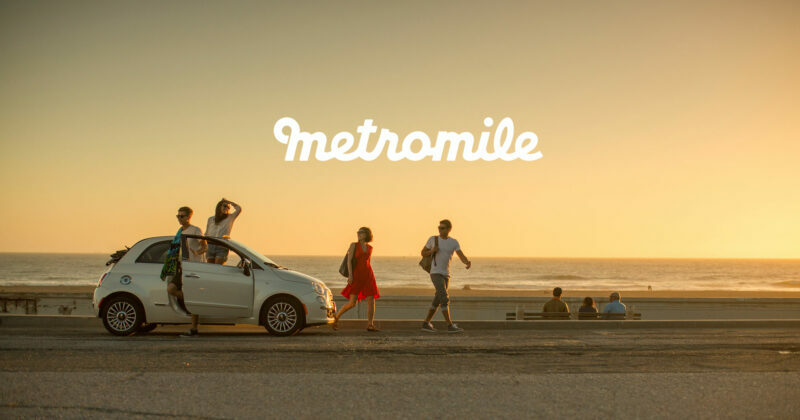 Metromile is offering a $25 Amazon gift card bonus for every eligible referrals that is new to the auto insurer and completes a quote. Find more referral bonuses here.
Metromile helps save low-mileage drivers on their car insurance. With pay-per-mile insurance, you pay for what you use—so if you drive less, you pay less. Continue reading below to learn more about Metromile and their current bonuses.
You can compare insurance rates with Insurify.
Currently, Metromile auto insurance is only available in:
Arizona
California
Illinois
New Jersey
Oregon
Pennsylvania
Virginia
Washington
Metromile $25 Referral Rewards

Receive a $25 Amazon gift card bonus for every successful referrals made, for up to $100 per calendar year.
Visit the referral page and enter your friends' email addresses.
Your referral gets a quote by opening your unique referral link.
You get a free $25 Amazon Gift Card for every friend who gets a quote.
Metromile will email you the gift card code within a few weeks after your friend completes their quote.
---

How Metromile Works

Pay-per-mile car insurance means that you pay for what you use. You'll start with a low, monthly rate, and then charge a low per mile rate for each mile you drive. Choose from a list of coverage options and get the coverage you want, for a lot less. Log in or scan your license for an affordable quote. Sign up today and start saving.
Why choose Metromile car insurance?
Pay-per-mile insurance is an affordable car insurance for low mileage drivers
Get 24/7 support from our claims team
File a claim from the app with our guided, step-by-step process
All miles over 250 (or 150 for New Jersey drivers) per day are free
Get the same great coverage you're used to, for less
Make your car a smart car with our App and Pulse device
Other features also include:
The Ride Along trial program lets you use the mobile app to monitor driving habits for 17 days and will give you a monthly bill estimate.
Add-on options, including rental reimbursement, pet injury protection, no-deductible glass repair, and more.
Insurance discounts (varies by state).
Pay premiums and receive claim payouts in Bitcoin.
Conclusion
Metromile is a new way to do car insurance, if you're looking for a cheaper option this is a good choice! You get charged based on the miles you drive, so the less you drive, the lower your rates are.