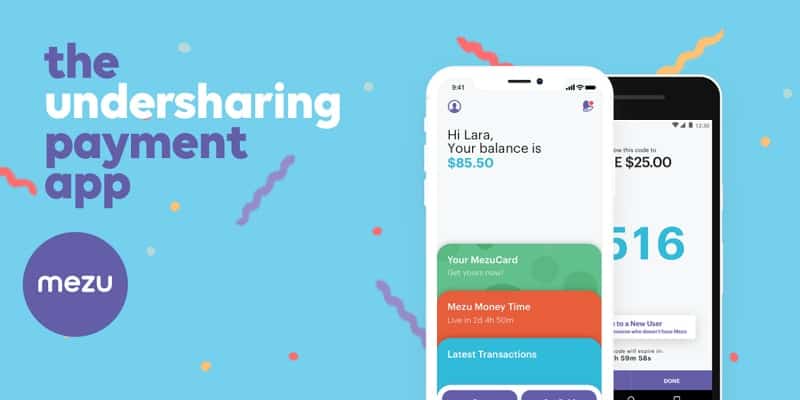 If you want the latest Mezu bonuses or promotions, be sure to check here for frequent updates!
Mezu is a mobile app that ensure privacy and security to send and receive money. If you are interested in what other bonuses Mezu has, continue reading the review below.
Different from some other money transfer services and apps, Mezu doesn't necessarily require any personal information but still guarantees safety.
Mezu $5 Sign-Up Bonus
You can earn a $5 bonus when you register for a new Mezu account through an existing user's referral link.
You will also have to send $5 out within 14 days so take advantage of this offer while you still can!
How To Earn The Bonus
Earning the BonusFine Print
Download Mezu and create a new account through a current user's referral link.
In the menu section, click on Redeem Promo and enter the invitation code.
Add a payment method (credit or debit) to your account.
Send out $5 from your account within 14 days of redeeming your code.
Earn the $5 bonus that goes straight to your Mezu account.
This offer is only available to U.S residents who are 18 or older
Mezu is not responsible for any technical issues you have when downloading the app
This offer cannot be combined with any others
Limit one offer per account
Mezu $5 Referral Offer
When you refer someone to Mezu and they successfully complete the steps during registration, you and your referral will receive a $5 bonus each.
You only need an active Mezu account in order to qualify.
How To Earn The Referral Offer
Earning the BonusFine Print
Obtain your referral link from the Mezu app
Share your referral link to anyone via social media
Earn the $5 bonus for you and your referral when they:

Down the app through your link
Create a new account
Links a payment method in their account
Send out at least $5 within 14 days
This offer is only available to U.S residents who are 18 or older
Mezu is not responsible for any technical issues you have when downloading the app
This offer cannot be combined with any others
Limit one offer per account