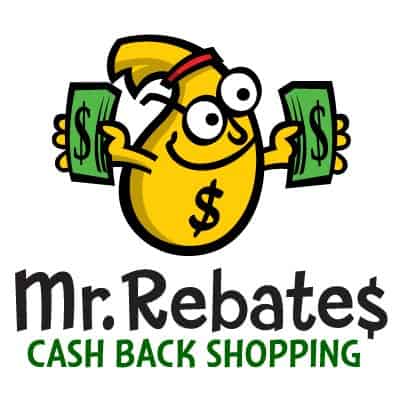 Mr. Rebates is a popular cash back shopping portal on the web, offering online shoppers a chance to earn cashback on purchases made through their link. Cash back shopping portals are perfect for those who want to maximize their savings while shopping online.
With Mr. Rebates, you can earn up to 30% cash back at many of their partner merchants.
It features over 2,500 online companies, including Amazon, Adidas, Samsung, and more. You can shop for apparel, groceries, gifts, entertainment, and surprisingly, hotels.
New users can sign up today and earn a $7.50 bonus after making your first purchase.
Wondering if Mr. Rebates is a good go-to cash back shopping portal to use?
(Click above to learn more)
How Mr. Rebates Works
Curious as to how Mr. Rebates makes money while giving you money? Mr. Rebates establishes affiliate relationships with the stores featured on their site.
When you go through Mr. Rebates to make your purchases, it's like Mr. Rebates referred you to that store.
Mr. Rebates earns a commission from that store. Then, they share a part of that with you in the form of a rebate.
Mr. Rebates is free to sign up. If you go to the online store directly and make a purchase, you won't earn the cash back.
Instead, you must log into your Mr. Rebates account each time you want to make a purchase. Search for the store you want to purchase from and click the "Shop Now" button.
For your cash back to work, you must have cookies enabled on your browser. If you block cookies, Mr. Rebates won't reward you a rebate.
In addition, do not pay with gift cards. Mr. Rebates won't give you cash back, even if you make a partial payment with a gift card. If you want to use the gift card, don't go through Mr. Rebates and just make the purchase as you normally would.
Once you're on the store's website, shop around as you would normally without Mr. Rebates. When you make your purchase, it will be recorded by the store, and Mr. Rebates receives a commission.
Mr. Rebates also takes note of purchases you make and pays you accordingly. Though, it can take a few months before you see anything in our account.
To cash out, you must have an account balance of at least $10. New Mr. Rebates shoppers must wait 90 days before accessing their earned cash back, so sign up as soon as you can. You can request your money via mailed check or PayPal. You can cash out once per month.
Best Features of Mr. Rebates
Mr. Rebates has a selection of over 2,500 stores you can shop at and get rebates from. With many affiliations with top retailers, it's easy to make your purchase and earn cash back.
Though you have to lon into Mr. Rebates every time you want cash back, it's really simple to earn your rebate from them. There's no need to send in receipts, scan barcodes, or do anything extra to receive your rebates.
Plus, Mr. Rebates has a mobile app available for both iOS and Android users. Therefore, you can earn from purchases made on your phone, wherever you are. However, you must use your mobile device's web browser (Safari, Chrome, Firefox, Samsung Internet, etc.). Using a store's shopping app won't qualify you for a rebate.
Mr. Rebates allows you to use coupons with your rebates, but only if they're posted on Mr. Rebates' site. You can check the "Coupons" section on the site before you make your purchase. If you find a coupon of your liking, click "Shop Now" next to it to activate it and your cash back opportunity.
If you have cashback offers on your credit cards, you can stack your rebates with them. Just make sure those cashback offers are on your credit card beforehand.
Drawbacks of Mr. Rebates
Unfortunately, Mr. Rebates doesn't have a browser extension yet. So, it may be a bit tedious to constantly go to Mr. Rebates and log in each time you shop online.
If you forget to log into Mr. Rebates before making a purchase, Mr. Rebates won't reward you, even if you contact them.
You cannot use coupons from other sites, only the ones featured on Mr. Rebates. Using other coupons can erase your rebate. Coupons from other sites generally contain affiliate links for those other sites. Thus, Mr. Rebates won't get credit for your purchase and you won't receive cash back from them.
Lastly, rewards stay in pending status for 90 days. This means it can take more than 3 months for your reward to pop up, even if you hit the $10 minimum early. The reason why Mr. Rebates does this is to account for any exchanges or returns because those would cancel out your rebates.
Refer A Friend
Mr. Rebates allows you to share your referral link to friends and earn a referral rebate. When they use your link to sign up, you earn 20% of what they receive when they shop with Mr. Rebates. The cool thing about this feature is that your friend still earns the full rebate they're supposed to earn with the store.
There's no limit on referrals, and those referrals never expire. As long as your friends keep using Mr. Rebates, you'll be earning 20% of whatever they earn.
Conclusion
Mr. Rebates is a great cash back shopping portal to use if you're looking to save a bit of extra money for each online purchase. Sign up today to earn your $7.50 bonus.
You can freely browse Mr. Rebates before you sign up to see what stores they have. If Mr. Rebates features stores that you frequently shop at, this might be a good cash back shopping portal you can take advantage of.
Though, if you don't like taking that extra step to log into Mr. Rebates each time you want to use it, you can check out other featured Best Cash Back Shopping Sites and their respective reviews, here on BankCheckingSavings. In addition, earn some more cash back using a credit card to make your online purchases. I highly recommend applying for a credit card from our Best Credit Card Bonuses list.