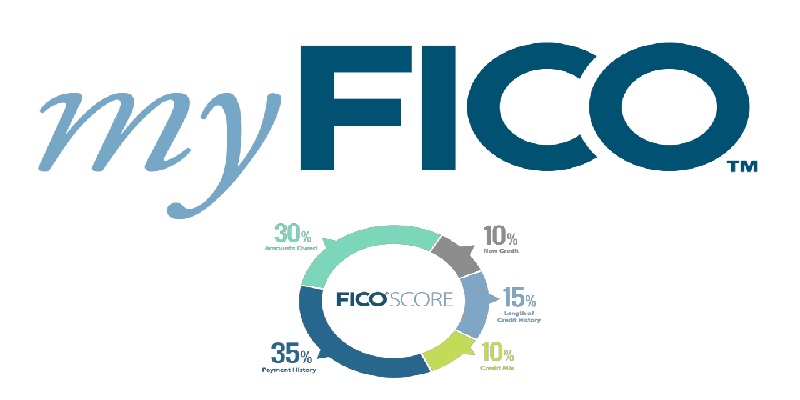 Your credit history is crucial when you make a big transaction like a new home or car. With MyFICO, the consumer division of FICO will help you stay away from any annoying surprises by giving you access to your credit scores. You'll get the credit score from all 3 credit buraus along with notifications on the activity on your credit report.
Read below for more information on MyFICO.
MyFICO.com Features
MyFICO has your FICO scores and where you stand compared to top scores and how your score affects things like interest rates and monthly payments. Plus, you can even run simulations on how specific activities like opening a new credit card can impact your score.
(Visit for more information)
Scores Customized to Your Goals
Creditors will use different criteria to see eligibility for a home loan or a car loan. With MyFICO, they will customize your score according to your goal with no more than 28 FICO score versions. This will allow you to see the ultimate score accuracy based on the type of loan you want to open.
Credit Reports
Access your credit report and view the factors that are affecting your credit. If you see any problems, you can dispute them.
Credit Monitoring
MyFICO will alert you when there are any changes that happen to your credit score and reports. If you pick a plan with identity monitoring, you'll be notified if they see any suspicious activity.
Identity Restoration
With MyFICO, it gives $1 million in identity theft insurance, and they help you 24/7 to restore your identity if someone damages your credit. For example, lost wallet protection offers coverage for: credit cards, debit cards, checkbooks, driver's license, Social Security cards, passports, military identification, traveler's checks, and more.
Score Simulators
MyFICO offers a great tool that shows you different activities and how they might impact your score. You'll be able to see how your scores might look like if you take out a car loan or pay down debt. Additionally, you can use this tool to run specific tests and scenarios to increase your understanding on how credit scores work.
MyFICO.com Plans & Pricing
MyFICO offers 3 different types of plans that will cover a variety of credit monitoring needs such as:
| | | | |
| --- | --- | --- | --- |
| | Basic | Advanced | Premier |
| Pricing per month | $19.95 | $29.95 | $39.95 |
| Bureaus | Experian | All 3 | All 3 |
| Frequency of updates | Monthly | Quarterly | Monthly |
Furthermore, all of these plans will include:
FICO scores
Credit reports and monitoring
$1 million in identity theft insurance
24/7 identity restoration services
The Advanced and Premier plans will come with identity monitoring too.
Conclusion
Overall, when you use MyFICO, you'll be able to gather all the intel you need to understand your credit and seeing what's affecting it. Check out your credit report and score, and understand how the credit system works. Their pricing and service is best for people who want a more detailed look at their FICO scores. Furthermore, if you want a cheaper option, check out CreditWise.