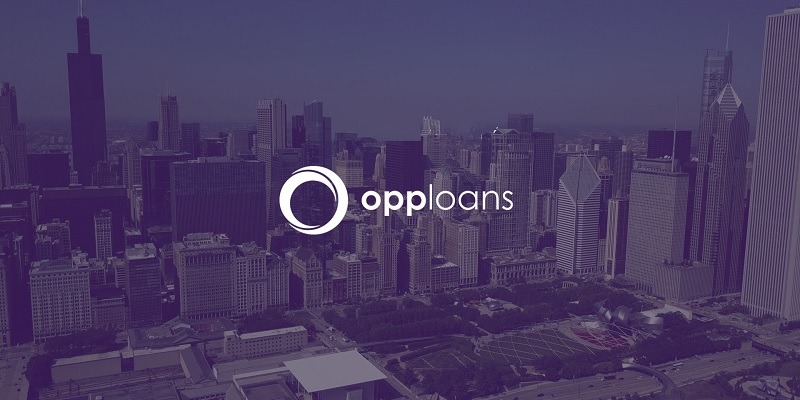 OppLoans now has an offer for a $50 gift card for each person that takes a personal loan out using your referral code, then has their loans funded. Find other referral bonuses here.
There are times when you need fast cash for reasons like your car breaking down, or surprise health issues, or if you aren't able to pay for rent on time. Life has it's unpredictability that sometimes you aren't ready for.
Receiving loans are pretty simple for the majority of people. However, you need to have a really good credit score, so there are only a few choices to pick from. If you don't have another option to pick from, then you should look into OppLoans.
Using OppLoans, they have a short-term installment loan offer with no credit checks included. It's like a quick and small priced substitute to payday and title loans. But, keep in mind that even if they have a lower price option than their short-term installment loan, OppLoans rates are still decently high.
Read more about OppLoans to see more details about their current offers.
(Visit OppLoans to learn more about its features)
OppLoans $50 Referral Bonus
Receive a $50 gift card for each person that gets a personal loan funded with OppLoans with your referral code.
How to get referral bonus:
Head to OppLoans' Refer-A-Friend page
Enter your first name, last name and email address to share your personal code with people you know.
Once your referrals receive their loans, you'll receive your gift card sent to your email.
The more people you refer, the most gift cards you earn.
Feel free to leave your personal referral down in the comments section below.
Please keep in mind that this bonus offer can be subject to change without warning. Refer-A-Friend program is not available in California and Wisconsin.
(Visit OppLoans to learn more about its features)
---
OppLoans Quick Facts
| | |
| --- | --- |
| Minimum Credit Score | None |
| Loan Amounts | $500 – $4,000 |
| Terms | Up to 36 months |
| Funding Time | 1 – 2 business days |
The normal OppLoans borrower has a credit score of at least 560 and typically makes under $45,000 annually. They normally borrow an average of about $1,400 with a 140% APR.
Pros
No credit check required
Easy online application
Quick approval
Fast funding
Long repayment terms
Payment flexibility
Cons
High rates
Direct deposit required
Not available in all 50 states
OppLoans Requirements
Before we look into all of what OppLoans has to offer, you should see if you are eligible for their personal loans beforehand.
The first step, you need to see if you reside in one of the states that OppLoans is available in such as:
Alaska
Alabama
Arizona
California
Delaware
District of Columbia
Florida
Georgia
Hawaii
Idaho
Illinois
Indiana
Kansas
Oklahoma
Oregon
Rhode Island
South Carolina
South Dakota
Tennessee
Kentucky
Louisiana
Maine
Michigan
Minnesota
Mississippi
Missouri
Montana
Nebraska
Nevada
New Mexico
North Dakota
Ohio
Texas
Utah
Virginia
Washington
Wisconsin
Wyoming
You also have to:
Be 18 or older (19 in Alabama and Nebraska) to qualify.
Can't be listed as Covered Borrowers in the Military Lending Act database. This includes any active duty service members and their dependents.
Have a current employer for a source of income for a minimum of 3 months and get paychecks as a direct deposit (no necessary for New Mexico).
Have a traditional bank account in your name with 90 days of history.
OppLoans Features
This is a direct lender that gives a bigger loan at a smaller interest rate compared to their competition. Signing up for this is simple, you will even get longer repayment terms and pay for less fess than lots of other short-term offers. OppLoans normally reports to all 3 credit bureaus, this way you will be able to work on increasing your credit score as you're paying for your loans.
OppLoans features will be:
Loan Uses
No Credit Check
Fast Funding
Low Interest
Improve Credit
Payment Flexibility
Refinance Option
There are a couple different ways you are able to use OppLoans personal loans. For a more important investment such as: remodeling your home, car repairs, weddings, child expenses, rent, medical procedures, debt consolidation, and other unpredictable purchases.
Other than looking at your financial profile with the 3 major credit bureaus, OppLoans will receive your information from Clarity Services. They keep information on consumers that don't really have the best ideal credit score. OppLoans will then scan your bank transactions to see what your cash flow is like.
If the application you've sent in gets approved before 7:30pm EST, you will get funding the very next business day.
OppLoans does NOT have the smallest interest rate in the platform. If you compare their interest rates to a traditional loan or credit card it's fairly higher than that average.
However, they make up for that with their variety of competitive rates when you compare it to a short-term lender. It will take no more than 190% APR more than 1,200%+ at any given day.
There are 3 credit bureaus that they report to which are: Equifax, Experian, and TransUnion. If you are punctual with your loan payments, you will be able to build up your credit score.
*OppLoans does not report payment history for Ohio and Texas borrowers.
If needed, you can change your payment date. You'll be able to use this feature if your financial standings change, this way you won't damage your credit score or fall behind on payments.
You can qualify for a refinance towards a bigger loan, or you can extend the loan term you've gotten. However, you have to be punctual and consistent with your payments for a few months.
OppLoans Fees
Sadly, OppLoans doesn't have these offers free of charge. See the different price ranges below:
Origination Fee
0% – 3% of loan amount
(deducted before funding)
Late Fee
5% of unpaid amount, up to $10
($15 for California borrowers)
Returned Check Fee
$15 for California borrowers
$30 for Texas borrowers
Prepayment Fee
None
Administrative Fee
(California borrowers only)
$75
Credit Service Organization Fees
(Ohio borrowers only)
8% – 15% of loan amount
+ 15% interest on the loan principal
OppLoans Application Process
Applying for OppLoans is quick, simple, and user-friendly. All you have to do is make a new account that has all of the basic information such as: your age, bank account, employment history, and annual incomes.
After you've sent your application in, OppLoans will use an exclusive approval algorithm to go over your application. It is very effective and you may be pre-approved on that same day.
Once you get your pre-approval, you will then receive a customized loan offer that highlights your interest rate, payment amount, number of payments, and the overall price of the loan. If you like the loan terms presented, then accept their offer.
Next, OppLoans will confirm the information of your application. Once everything seems to be in order, you will have to sign their contract with the self-service customer portal. You will be given the payment schedule when you're doing this.
If there are any questions and concerns you might have during your application process, you can contact Loan Advocates from the OppLoans Call Center.
Funding & Payments
After you've signed their contract, your loan can either be deposited directly towards your bank account (normally takes one business day), or it will come in as a check that'll be mailed to you (if you would prefer this).
Some areas will offer you a line of credit. In other words, you will be able to make withdrawals when your funds are available. You are given a monthly payment requirement. You can even make more withdrawals as long as the amount stays under your credit limitations.
There are two ways that payments can be made. One way is through the payroll deduction, or by immediate payments from your bank account on the same day every month.
Tip: Explore Other Options Beforehand
OppLoans does have an appealing price range with more security to predatory loans for borrowers, but it's still pretty costly.
If you want to build up your credit, then there are other options that will assist you with that. See secured credit cards such as the Capital One® Secured Mastercard®, and other credit-builder loans.
However, if you're in need for fast cash, then you should look into different options such as:
Asking your family or friends for a loan.
Receive help from a local nonprofit, charity, government or religious organization.
Approach a credit union for a payday alternative.
Request a paycheck advance from your employer.
Sell your unwanted belongings to a consignment store or pawn shop.
Author's Verdict
Its's not a great idea to take out last minute loans unless you're in dire need of it. If that's the issue, OppLoans is a great choice that has low APRs, long payback terms, and a simple application online with quick funding.
However, keep in mind that you will have to have a direct deposit to be eligible for their offers. They are also not available in all 50 states in the United States.
(Visit OppLoans to learn more about its features)