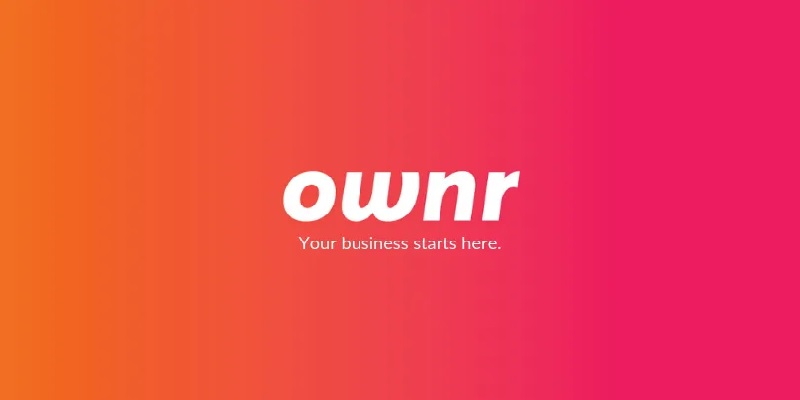 Ownr is now welcoming new businesses by giving a 15% discount on registration or incorporation costs (referral link required). Plus, you can also earn a $30 bonus credit for each person that claims their welcome bonus with your personal referral link. More referral bonuses here.
With a new business venture it's exciting, but the process of registering or incorporating an enterprise can be complicated and a difficult process. Ownr is a Toronto-based company that strives to help Canadian entrepreneurs launch their businesses quickly, easily, and inexpensively. Ever since their start in 2017, Ownr has helped more than 40,0000 businesses.
Read below for more information on what they have to offer.
Ownr 15% Welcome Discount
Receive 15% off your registration or incorporation when you use a referral link, select the
"Get started now" button and fill out their form.
(Visit for more information)
Feel free to leave your personal referral link down in the comments section below.
Give $30, Get $30 Referral Program
Ownr has a referral program that gives you credit when people register their business with the platform using your unique referral link. Both you and your referral will each receive a $30 credit towards your subscription.
To participate, go to your Ownr dashboard. Click on the person icon at the top-right and select "Refer a Friend" from the drop down menu. Enter your referral's email address and click "Send." You'll also find your unique referral code under Profile Settings in the top right.
There is no limit to the number of people you can invite. Any credits you earn will be automatically deducted from the cost of your subscription at renewal time.
Ownr Features
The easiest way to register a business as a corporation or sole proprietorship in Canada is by using Ownr, an RBC Ventures company. Usually the process takes weeks to complete, but with the platform, it only takes a few minutes.
If your company is already incorporated you can use Ownr to grow your business, as well as manage your government filings, business and employee agreements, and much more.
Ownr & RBC Rewards
If you're working with Ownr and looking to open a business bank account, consider one with RBC. They'll cover up to $300 in refunds for incorporations and $89 back for sole proprietorships. The exact amount depends on your business type and province.
RBC business bank accounts start at $5 per month for the Digital Account Package.
To qualify, you must open an RBC business bank account within 60 days of registering with Ownr, and your bank account must remain open for at least a year or you are required to pay back the refund.
Ownr Perks
When you register your business with Ownr, you get a 50% discount for Tailor Brands, a branding tool. Use it to create your business logo, business cards and branded content for social media marketing.
Ownr businesses also have access toup to $5,000 in small business savings from brands like Staples, Etsy, eBay and Telus.
Ownr Pricing
Ownr pricing will depend on the type of business you want to register and the province:
| | | | |
| --- | --- | --- | --- |
| | Sole Proprietorship | Provincial Incorporation | Federal Incorporation |
| Alberta | $89 | $599 | – |
| British Columbia | $89 | $699 | – |
| Ontario | $89 | $599 | $499 |
Using a lawyer would set you back an average of $1,500, so incorporating with Ownr could save you at least $800. Plus, you'll get up to $300 cash back on the fees you pay if you take advantage of the RBC offer we mentioned earlier.
Ownr Managed Corporation Plan
Besides helping entrepreneurs start their businesses, Ownr also offers automated legal services. For $599 a year, you get access to several legal documents and services, including:
GST/HST Program account registration
Employment agreements
Website & e-commerce agreements
Intellectual property agreements
Contracts and more
Optional Add-Ons
Depending on your needs, you might want to tack on the following add-ons:
Managed Shareholders. Includes share issuances, shareholder agreements, share transfers, vesting agreements, SAFEs and convertible notes.
Managed Employees and Contractors. Includes employment agreements, contractor agreements and more.
Employee Stock Option Plan. Includes a dedicated employee portal where they can track the status of their legal agreements and options.
Conclusion
If you end up signing up for a sole proprietorship or incorporating your business, Ownr will help you with a lower price compared to using lawyer services.