PairTrade Finder is now offering a 15-day free trial and a free eBook with 11 pair trading lessons for anyone who wants to sign up for this promotion.
PairTrade Finder is in the small handful of software tools that will assist you in finding and specifying candidate stocks for pair trades. This is a good tool to use for people who don't have a solid understanding or methods to do their own pair trading.
15 Day Free Trial & Free eBook

Give PairTrade a shot since they are offering a free 15 day trial. This offer also includes a free eBook with 11 pair trading techniques for you to learn from.
All you would need to do is go to the PairTrade Finder webpage, insert your name and email, then click on "Give Me Access Now."
(Visit for more)
---
PairTrade Finder Features
Watchlists: This would be PairTrade Finder's special feature. Using this software, you will be able to see the stock data's history and conduct an auto-search for any qualified paired stocks. When the program finds a pair, it will immediately be put into the watchlist that you will be able to subdivide and customize to your liking. By doing this, you will receive information about the volatility and cointergration for every stock pair that showed up.
Pair Charts: PairTrade Finder will make pair charts automatically that you will be able to view from your watchlists. The pair charts will show you the over-under rates for a stock pair compared to the mean calculations in the time line. How this pair correlates as time progresses. How much the ratio is for that pair as time progresses, and the RSI for that pair as time passes.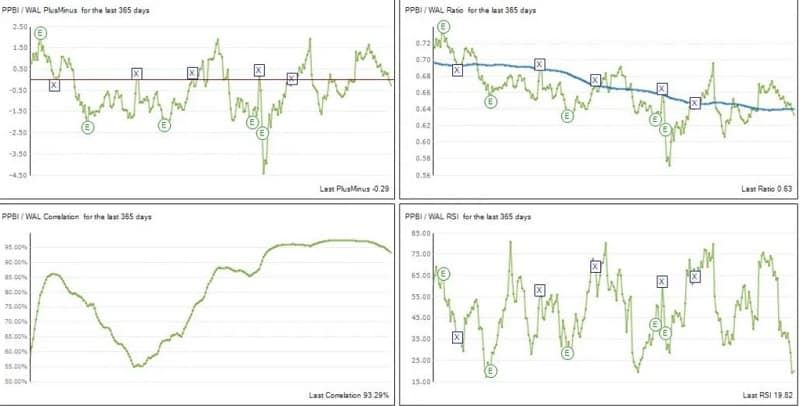 Backtests. When you use the backtests, you'll be able to view the relationship of two stocks from about three years prior. If you use this, you'll be able to find valuable information about any profits or loss from that pair trade, average correlation over time, and average profits or losses from trade battles.

PairTrade Finder Prices
Typically, when you subscribe to PairTrade Finder, it will charge you $55 each month that you will have to pay for annually. However, right now PairTrade Finder is offering their services for a 15 day free trial.
Conclusion
Checking out this PairTrade Finder deal for a free 15 day trial is well worth your time compared to other software utensils. This program will do a great job assisting you in finding stock pairs from any time. With their backtest perk included, this will allow you to view how trading for a pair turned out in the previous three years. PairTrade Finder is a good tool to use for people who just started in this platform and hasn't created their own pair scans and programs.