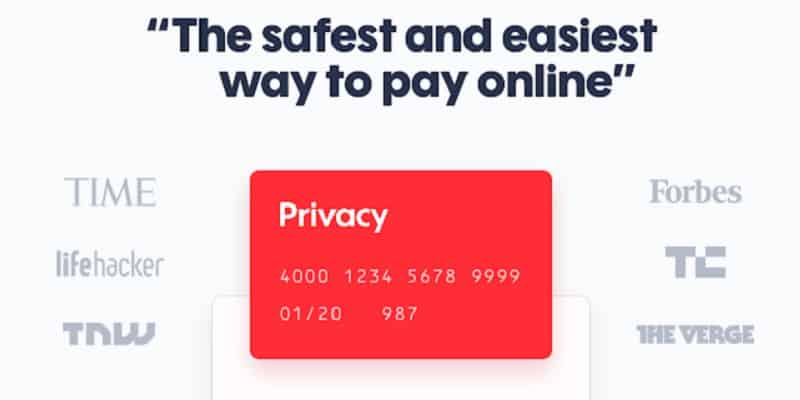 If you want the latest Privacy bonuses or promotions, be sure to check here for frequent updates! Find more referral bonuses here.
For a limited time, Privacy is currently offering a $5 bonus when you sign up for a new, free account. If you are interested in what other bonuses that Privacy has, continue reading the review below.
When you register for Lifetime Cashback, you can receive up to 5% cash back. Alternatively, you can also refer people and acquire a $5 cash bonus for each of your referral.
Just as its name claims, Privacy aims to keep your money secure and convenient.
Privacy $5 Sign-Up Bonus
As mentioned before, Privacy will reward you $5 bonus cash when you register a new account using a referral link.
(Visit for more)
How to Earn The Bonus
Earning the BonusFine Print
Register for a free Privacy account and receive $5 in credit
Create a virtual card on Privacy to spend your $5 credit towards online purchases
Some restrictions to consider before signing up for Privacy are:
This promotion is only available to new users
Privacy is only available to U.S. citizens and residents that are 18 and older.
Required to have a U.S checking account or debit card
---
Privacy $5 Referral Offer
For every new user who creates a Privacy account through your original referral link, you will earn $5 back.
Your referral will also get $5 back as well!
There is no limit to the amount of people you can refer.
How to Earn The Bonus
Log into your Privacy account
Clink the "Refer Friends" link
Share your referral link via any platform
Receive a $5 Privacy credit for every new person who registered
---
Privacy Up to 5% Cash Back
To earn up to 5% cash back on your Privacy virtual card transactions there are two methods that they offer: Lifetime Cashback and Cashback Keys.
Lifetime Cashback
All you have to do is join the waitlist for Lifetime Cashback and refer 4 people to join and you will immediately receive 1% cash back.
The more referrals you get, the more cash back you will earn!
How to Earn Lifetime Cashback
Click here to join the Lifetime Cashback waitlist.
Use your referral link to refer others and instantly receive 1% cashback when 4 people sign up for Lifetime Cashback.
Unlock 2% cash back in one year when 7 people register for Lifetime Cashback
Cashback Keys
With this feature, you can unlock 1% cash back on all Privacy purchases for every Cashback Key that you redeem.
How to Earn

Cashback Keys
Log into your Privacy account
Go to your Cashback page
Enter your Cashback Key to activate cash back per month