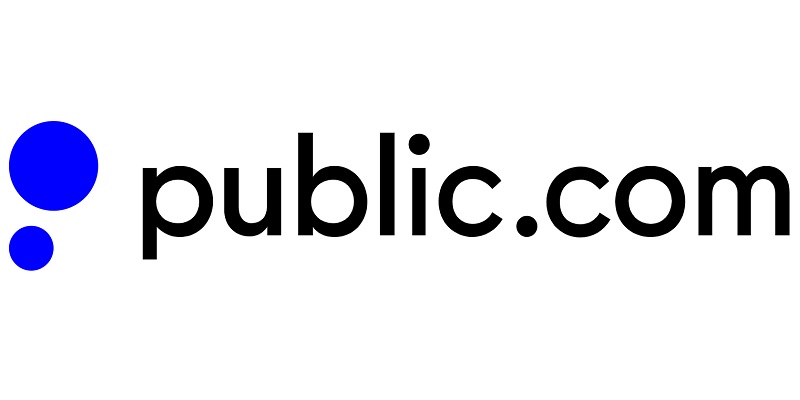 Public (formerly Matador) is a social investing platform that welcomes new investors to the stock market – offering generous bonuses. If you are interested in what else Public has to offer, continue reading the review below.
Matador was originally created to lessen confusion when it comes to investment. Even though they have re-branded to Public, they are still true to their intention.
Public also doesn't have any commission fees for buying and selling stocks.
I'll review the Public bonuses & offers below.
---
Public $150 Up to $10,000 Transfer Bonuses
You can earn $150 up to $10,000 bonuses when you transfer your portfolio to Public.
If you have investments with another brokerage, you can easily transfer them over to Public without selling your eligible whole share stock positions.
| | |
| --- | --- |
| Transfer Amount | Bonus |
| $5,000 – $24,999 | $150 |
| $25,000 – $99,999 | $250 |
| $100,000 – $249,999 | $600 |
| $250,000 – $499,999 | $1,000 |
| $500,000 – $999,999 | $2,000 |
| $1,000,000 – $4,999,999 | $4,000 |
| $5,000,000+ | $10,000 |
(Expires 05/31/2023)
Fine Print
Before requesting the transfer, you should review and consider all fees charged by the delivering brokerage firm and tax consequences that may result from potential liquidations required before the delivering firm completes the transfer.
ACAT transfers made by new and existing members are eligible for this promotion.
Cash and securities received via ACAT are eligible for this promotion. Public supports US equities (stocks and ETFS). Any other assets transferred will count towards the bonus amount but will be liquidated for cash.
Assets that cannot be transferred via ACAT to Public include: fractional shares, crypto assets, alternative investments, options, OTC-traded securities, mutual funds, and bonds.
All eligible ACATS received by Public during the promotion period will be aggregated for purposes of determining bonus entitlement.
Cash bonus will be applied to qualifying accounts no later than one (1) month after the transfer initiation date. Transferred funds, and associated bonus, must stay in your Public account for at least 12 months or the bonus will be revoked.
Public reserves the right to terminate or modify this offer at any time.
---
Public (Formerly Matador) Up To $300 Free Stock Offer Bonuses
As of right now, Public is offering up to $300 in free stock to new users as well as referrals! Robinhood also has the same referral offer.
(Learn more at Public)
Some things to keep in mind:
Once you open your account, it has to stay active to become a Qualified account.
To become a Qualified account, you have to keep more than $10 in your account for at least 30 days.
You can earn up to $500 a year in referrals. That's $20 for each qualified referral!
If you are worried about fees, you can check here for the various fees that Public might incur.
How To Earn Bonus
For the initial free stock sign-up bonus, use our referral link above to download the app and create an account.
Once you've finished creating your account you'll be able to choose a free slice of stock.
You'll then be able to earn more free stock for making referrals to Public.
Terms & Conditions
Customers are not limited in the number of times they are entitled to receive this bonus as a Referee. If a client has multiple or has opened multiple accounts, they will be treated as a single account for the purposes of the promotion.
A "Referrer" is a user who shares a bonus link which another user which leads to their opening a Qualified Account. A Referrer must have a Qualified Account themselves in order to receive a bonus.
A "Referee" is a user who receives a share link and opens a Qualified Account.
Best efforts will be used to credit a Customer's account within 5 business days of qualifying.
To establish a "Qualified Account" a customer must sign up and have their account fully approved and verified and receive the confirmation of approval before being able to redeem a free stock.
A customer is only entitled to enroll in a maximum of one promotion and this offer cannot be combined with other offers.
This is not an offer, solicitation of an offer, or advice to buy or sell securities or open a brokerage account in any jurisdiction where Public is not registered. All investments involve risk and past performance of a security or financial product does not guarantee future results or returns.
Where required by applicable rules and regulations the value of any offers must be reported as Other Income on a Form 1099-Misc. Public is not responsible for any taxes related to this cash reward program.
This offer is not transferable or saleable and is valid for U.S. residents only.Employees or contractors or people affiliated with Public or members of their household are not eligible for this offer.Employees of any securities or regulatory organization or exchange are not eligible for this offer.Other restrictions may apply.
This program is only available to U.S. residents residing within the United States and who are otherwise qualified to open a Public account.
Public reserves the right to decline requests for the Referral program at its discretion.There is no guarantee that the bonus will be paid and Public reserves the right to change or terminate the Referral program at any time.
---
Find other investment promotions here and more referral bonuses here!