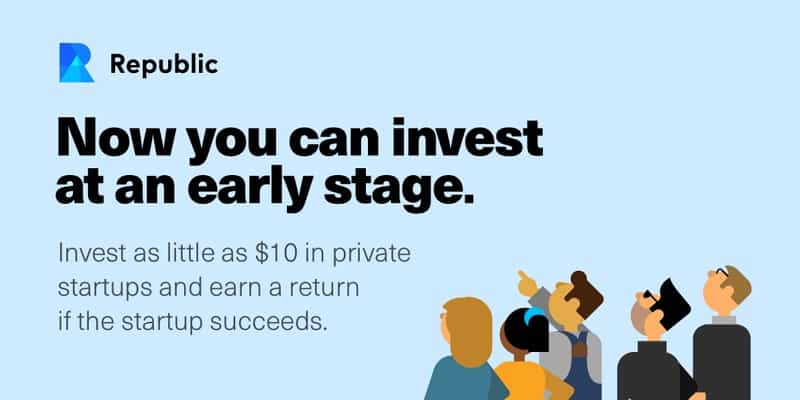 If you want the latest Republic bonuses or promotions, be sure to check here for frequent updates!
Republic is a platform for investment crowdfunding and cost no fee to use. If you are interested in what other bonuses that Republic has, continue reading the review below.
It is completely free to open an account, but you will have to put in at least $10 to start earning.
Republic 10 Bonus Notes Investor Referral Offer
Republic has a referral program that is called The Note. Notes are like crpytocurrency that rewards you when you expand Republic's platform.
For each referral, you will earn 10 Notes.
Notes can also earn you access to various perks such as priority entry to exclusive deals and events.
However, Notes from Republic has no dollar value outside of Republic.
---
Republic 1,000 Bonus Notes Startup Referral Offer
This is a larger bonus offer that allows you to earn 1,000 Bonus Notes when your referrals help you raise funds on Republic.
You can earn up to 1,000 Notes with each referral. You will need an existing Republic account in order to qualify.
How To Earn The Bonus
Log into Republic and click on the "Refer a startup, get 1000 Notes" link located at the bottom of the page.
Copy your referral link and share it with any companies you know that are based in the U.S.
Republic reserves the right to choose which company fits their standards and can choose who to hot.
If they choose one of the companies you referred them to, you will successfully earn 1,000 Notes. You can also earn 1,000 Notes for each individual company that creates a Republic campaign.