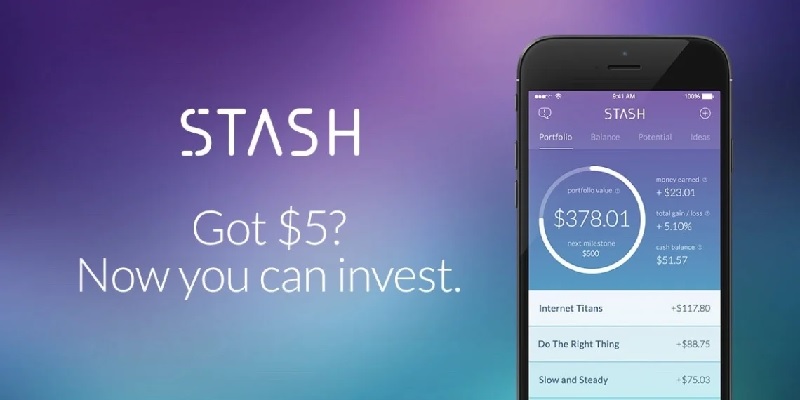 Find our latest updates on the Stash Invest App bonuses, promotions, and offers here. Check out other referral bonuses here.
With the Stash app, you'll be able to begin investing with as little as $1. Additionally, it will enable you to pick portfolios that align with your objectives, values, and favorite companies.
Stash even provides guidance, saving tools, and educates you about investing. Start an account with just $1 a month, and the $3 subscription offer has a Retirement account as well.
---
Stash $50 Direct Deposit Bonus – Targeted

Stash Invest is offering a $10 bonus per month for five months when you restart direct deposit. You can earn up to $50 maximum with this promotion. Valid until January 12, 2021.
This offer is sent out via e-mail or the app. Make sure to check for the subject line <'Get extra cash every month when you restart direct deposit'>.
---
Stash $5 -$50 (Up to $500 Yearly) Per Referral

To start, you must open a Stash account to partake in this referral. After you've opened your account:
Sign in to the account.
Pick "Account" in the app or online.
Click "Share Stash, Get Cash"
Share your referral with your friends
Plus, you'll get a $5-$50 bonus (no more than $500 in referrals a year) for every eligible referral that:
Makes an account using your referral
Connects a funding account.
Makes a deposit of at least $5 into a personal investment or bank account.
(Visit for more information)
Fine Print
This referral program is subject to the Stash It Forward Solicitation Agreement.
The referral bonus is deposited into your account in about 3 business days.
Use the referral money to make investments with your Stash Invest Account.
Your referral funds can't be withdrawn from your Stash Account until 90 days after you've received them.
Gain no more than $500 in referral offers.
---
Get $40 Bonus When Reopening Account (Targeted)
Through November 14, 2022, Stash Invest is offering you a $40 bonus when you reopen your account. Keep a look out for the email titled "Here's $40 to invest, <name>" or similar for this offer.
Sign up today if you do not have an account to earn a welcome offer.
---
---
Conclusion
Now, when you open a new Stash Invest Account, you'll be able to refer friends to receive up to $500. This investment app is user-friendly and will guide you through how investing works. Find more investment and brokerage opportunities here.