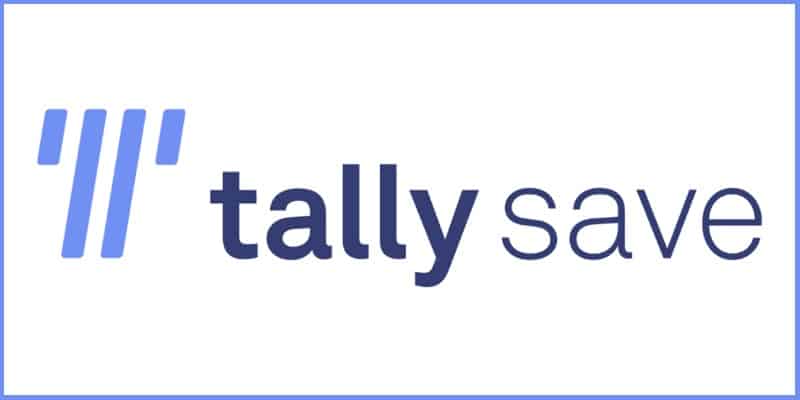 If you want the latest Tally Save bonuses or promotions, be sure to check here for frequent updates!
Tally Save is a money managing app that specializes in helping you pay off your debt faster. If you are interested in what other bonuses that Tally has, continue reading the review below.
Plus, they will also reward you for putting some of your money into savings and even reduce your credit card balances.
Save Money Paying Your Credit Cards with Tally
With Tally, they will combine all of your credit cards onto one payment with a lower interest rate. After you are eligible, they will look at your cards and credit profile to look for an offer for a credit line. Additionally, you must have a FICO score of 660 or more to be able to partake.
They will use your Tally credit line to pay off all of your credit cards. In other words, this helps you save money on interest when you use Tally. Plus, each month you must make 1 transaction to Tally, no matter how many cards you have. Furthermore, keep making the monthly payments, and Tally will keep paying down your credit card balance.
Tally $50 Bonus Offer
For a limited time only, Groupon is currently offering a $50 bonus when you create a new Tally account!
(Visit for more information)
How To Earn the Bonus
Earning the BonusFine Print
You must "buy" the Tally deal, but you don't have to actually spend any money in this process.
Go through a process of "buying" Tally (you don't actually have to purchase anything at this step)
Visit their website on the voucher and finish the $50 redemption.
Download the Tally app and load your credit cards on your new account
This current offer is only available to new Tally customers.
To be a customer, you have to pass a soft credit check and have a FICO score of 660 or higher.
You have to register at least one credit card in order to qualify and have at least $1,000 as a combined total.
New customer must link at least one credit card with Tally and have a minimum interest-bearing balance of $1,000 for all credit cards.
Tally takes about 60 business days from account activation to reward you with your bonus
This offer is not available for Tally promo codes, it is separate