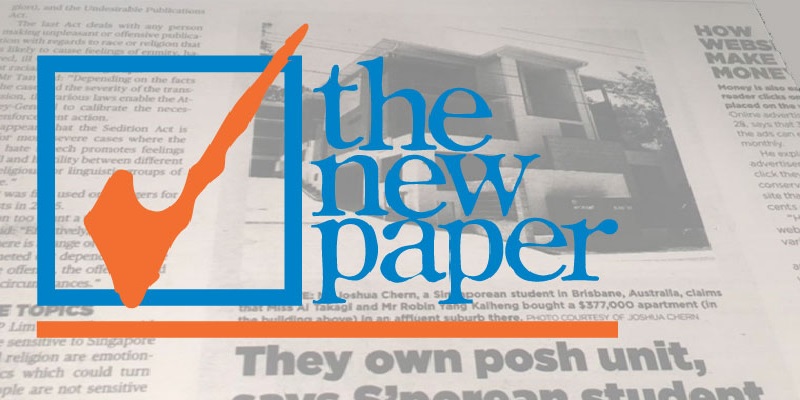 The New Paper now has a free 7-day trial for new members. Lately, the news is flooded with clickbait and broken headlines. With The New Paper, it cancels out all of that with daily news reports in a few words.
They deliver the news once a day via text message. If you want to see news that is easy and accurate The News Paper is perfect for you!
Read below for more information on their bonus.
The New Paper 7-Day Free Trial
Update as of 4/9/2021: The 7-day free trial is currently not available.
Begin your free 7-day trial today with The New Paper! To partake in this offer you must give them:
Your full name
Email address
Cell phone number
Payment information
Make a password
Once your trial is over, the New Paper will come with a $4.99 monthly fee. This will be renewed automatically. You can cancel your subscription whenever you like.
(Visit for more information)
The New Paper Features
Here are some of the perks that will come with your subscription below:
Curated by humans. The New Paper makes it a priority to give you the top news of the day based off of impact towards: tech, business, politics, and world affairs. This takes the clickbait away from a normal news article.
Fact-First. They lead stores with straightforward statements and evidence. Rather than putting opinions and secondary conclusions inside.
Convenient. It will send these small news reports via text. This way, it's fast and simple to access. They give you one daily update without being annoying.
Risk Free. Try The New Paper with a free 7-day trial. After your trial is over it will be $4.99 a month. You'll be able to cancel your subscription any time. Since you're getting texts everyday, it's less likely for you to forget you're subscribed to this service.
Conclusion
If you want transparent, straightforward facts about what's happening in the world, The New Paper is a great service to consider. You'll receive reports in a few words once a day over text message. Plus, their 7-day free trial is worth checking out as well.