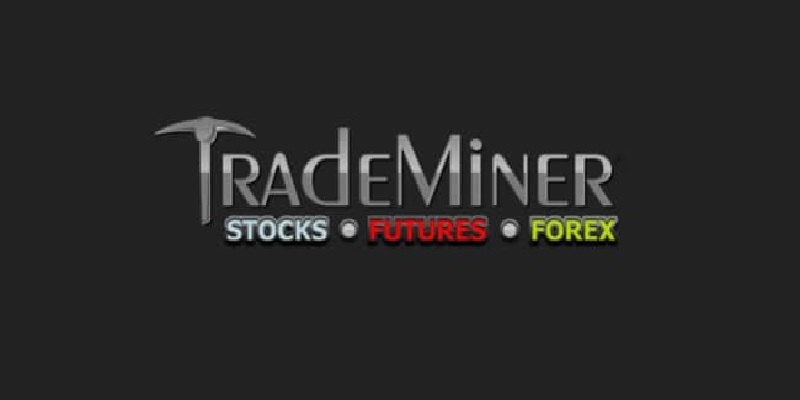 In the past 10 years, there's one stock that has gone up 100% of the time between February 3rd and February 9th. TradeMiner will tell you which stock that is. The software will also tell you that October is the best time to get Apple for swing trading, between 3-10 trading days.
With TradeMiner, they will scan stocks, future, and forex markets for historically profitable trends and market cycles in the past. Plus, if there's a specific cycle, trend, or pattern that consistently appears, it will likely be repeated in the future.
Check out our list of the best stock brokerage and investment bonuses here.
Read below for more information on what TradeMiner has to offer.
TradeMiner Features
When you use TradeMiner, it excels at quickly digging through years of historical data on stock prices for each stock in the Dow Jones, the S&P 500, the NASDAQ 100, and hundreds of other ETFs. This software can sort data to help discover which stocks are the best to trade, and when to trade them. Plus, with this perk, it extends to futures and forex as well. The idea is if you find a trend, cycle, or pattern that shows itself repeatedly, with a very high accuracy, then the probability of it appearing again is relatively high.
(Visit for more information)
Some of the features they have are:
Graphs Analyzer. Pick from a range of included charts, such as results from multiple years, detailed trading logs of trends in the past few years, rewards vs. risk in given trades and trends, and much more.
Trade Alerts. Receive email alerts when your selected seasonal trades are about to begin, with advanced incremental notifications either on the same day they start or any number of days in advance.
Search and Portfolio Tabs. In the search tab, put your specific criteria and get your particular results. The software ranks the results by the final score earned by each trade with top trades listed first.
Enhanced Filtering System. You can filter by the symbol in the trade, the action of buy or sell for the trade, the exit or enter dates of the trade, and other critical characteristics of the trade.
Quick Market Scans. To utilize this feature, you need to search for trends or specific symbols through a special search engine. The system will pick the stocks with the greatest historical gains and prioritizes them on the list. The results come with a score which ranks on a scale of 0 to 5, along with a color-coded button to indicate the strength of that particular signal. Anything above a score of 4 will be accompanied by a green button to show that it is a strong signal.
Educational Support. TradeMiner provides an excellent training video to get started with the software. They also have webinars, a PDF manual, audio interviews and a solid Q&A page.
30-Day, Money-Back Guarantee. TradeMiner comes with an unconditional and full money-back guarantee. If you are unhappy with the purchase, for any reason, you can request your full cost back.
To make the most out of TradeMiner, you'll want to:
Scan for technicals before choosing the best, potential candidates. Look at the score and the historical average returns, along with charts to pinpoint the stocks that have achieved the best technical setups.
Wait for the right time to strike by observing the markets over time and making a timely move.
Identify the right kind of options to trade based on historical data, limiting you risk and maintaining unlimited potential gains.
Wait for the pulback trend by monitoring seasonal trends and jumping on board when the prices start to follow their historical trend directions.
Use TradeMiner as a backup system, double-checking trade setups from another trading site to confirm if they conform to the expected historical trend and market cycles and to avoid false signals.
Set up custom alerts via email, so you don't have to sit in front of the computer all day waiting for signals and call outs.
TradeMiner Packages & Pricing
TradeMiner for stocks, futures, and forex is available to you for $194 the first year. Them, it will be $129 every year after that. The package will have the TradeMiner software, more than 40 years of historical market data, one-year data on newest trades, and proprietary scoring of historical trades.
TradeMiner for an individual market will be $97 for your first year, and $79 for every year after that.
Conclusion
Now, TradeMiner is best suited for new traders, with a robust education center that offers the rookies the information and confidence to make profitable moves. The more advanced traders can use TradeMiner to solidify strategies and double-check moves to make sure it lines up with historical trends. Additionally, the software comes with a 30-day, money-back guarantee, so you can get a refund if you don't like TradeMiner.
Check out MarketXLS which offers excel-based market research. Currently, they are offering 3 free months and a 15% discount as well.