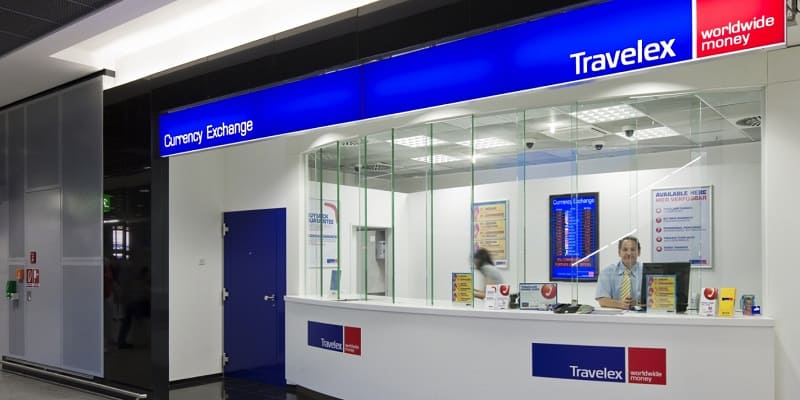 Travelex is an online and foreign currency exchange rate service. If you are interested in what else Travelex has to offer, continue reading the review below.
They are also available at airports and other tourist destinations in 28 countries.
You can gain access to over 50 international currencies and collect funds directly through a Travelex branch or have it delivered straight to you.
Travelex Up To $60 First Order Discount
Get up to $60 off of your first currency exchange order when you purchase at least $250 of foreign currency.
How To Earn The Bonus
Click on this link and fill in the required information to get the referral code.
You will get $60 off when you place your first order using your code!
Your first order must be at least $250 of foreign currency in cash or on a new prepaid card.
Travelex $10 Referral Offer
Travelex will also reward you a $10 Amazon gift card for every successful referral.
The good thing about Travelex is that you don't have to be a previous customer or have a preexisting account to qualify.
Each person who requires $250 or more can receive 2% off of their purchase as well.
How To Earn the Bonus
Earning the BonusFine Print
Go on the Travelex website and click on "Refer A Friend".
Enter your name and email address to access your referral link.
Copy and share your referral link to anyone you want.
You will receive a $10 Amazon gift card when one of your referral places their first order of at least $250 of foreign currency.
Restrictions may apply and offer may be subjected to termination.
The referral offer is open to all US residents 18 and over, excluding employees of Travelex.
Travelex reserves the right to verify the eligibility of users and not to award vouchers or prizes for a successful referral if it has reason to believe the referral is not legitimate.
They can substitute any prize or incentive for an alternative prize of equal value.
They are allowed to suspend, cancel or amend the referral offer and/or review and revise the terms and conditions at any time without giving prior notice.