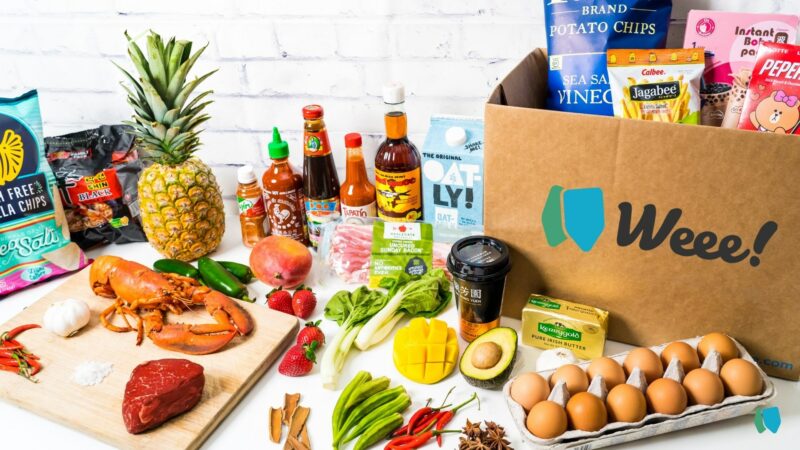 New customers can earn a $20 bonus discount when they sign up for a new Weee! (sayweeee.com) account. You can also earn a $10 bonus credit for every new qualifying referrals that uses your link. Find more referral bonuses here.
Check out the best food & grocery delivery bonuses here.
Weee! is an online grocery delivery platform that offers Hispanic and Asian foods specialty products and everyday staples.
Keep in mind that Weee! is available in select cities across the United States. Check their website to see if Weee! delivers to your area.
Weee! $20 Welcome Discount
Earn a $20 discount towards your first Weee! order of at least $35 when you use an existing members' referral link to claim you coupon. Please note that this offer is valid for new Weee! customers only.
Give $20, Get $10 Referral Program
For every fiend that you invite to sign up for Weee!, they can earn $20 off their purchases while you earn a $10 bonus credit in Weee! Points.
To earn the referral bonus:
Go to the Weee! app and log in.
Tap on the "Account" icon on the bottom right corner. Then tap on the blue "Refer a friend" button.
Use the share options to invite your friends.
Get a $10 bonus credit when your friend uses your referral link to sign up and places their first Weee! order.
Receive your bonus points in our account up to five days after your referrals order arrives. Keep in mind, you must activate your points before using them as credit.
---
Weee! Features
Weee! is an online grocery delivery platform that specializes in both Asian and Hispanic groceries, where you can find:
300+ types of local, organic and seasonal produce.
Unique treats and gourmet delicacies from Asia and beyond.
Not only that they offer foods specialty products and everyday staples. The company specializes in the fields of eCommerce, grocery delivery, social commerce, retail, and Asian grocery.
Sourcing & Quality: Products are sourced from the same farmers, importers, distributors and manufacturers that supply offline grocers. Over 300+ types of local, organic, and seasonal produce hand-picked at the peak of freshness, just for you!
Pricing: Get flash sales with their limited-time offers like pricing competitive in comparison to offline grocers. They do not charge any shopping or subscription fees, and delivery is free if your order is at least $35.
Rewards: Earn 2X points for every dollar spent, which can be used towards eligible Weee! goods and services.
VIP Plan: When you sign up for their VIP plan,  $10.99 per month or $99 per year, you'll get:
2% points back on every purchase.
VIP pricing, up to 30% off.
Free shipping twice a week with no minimum purchase required.
Exclusive VIP events, free giveaways and sales.
Conclusion
Weee! offers more than 3,500+ Asian and Hispanic grocery products with a wide selection of high quality products and low in price.
You can also find other bonuses from Instacart and Walmart Grocery.