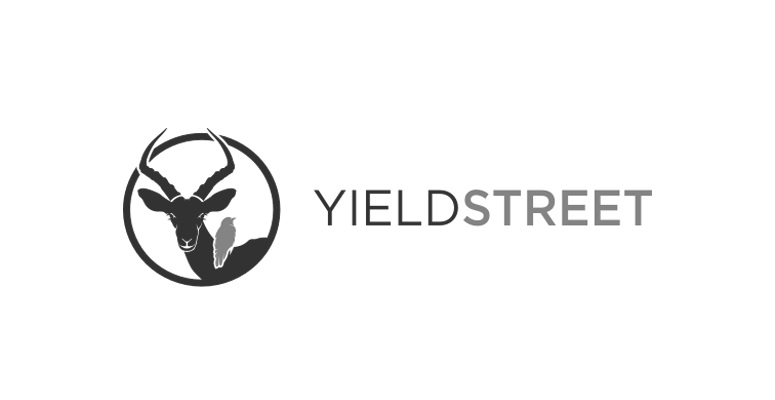 Take advantage of the most recent YieldStreet promotions, bonuses, and offers such as a $200 referral and $500 investment bonus.
YieldStreet can help you meet all your investment needs so read below to learn more.
Find more stock broker bonuses here.
YieldStreet Brokerage Account Summary
YieldStreet focuses on bringing their clients the best investment opportunities no matter who you are. They ocus on income generation across the yield spectrum, providing you low yield, market and above market options.


I'll review YieldStreet Promotions below.
---
YieldStreet $500 Investment Bonus

Earn a $500 bonus for each when you open an investment account with YieldStreet.
What you'll get: $500 bonus
Eligible account: Investment Account
How to earn it:

Open a qualifying investment account
Complete the required deposits to earn bonus

When you'll receive it: Bonus deposit will be sent to your Yieldstreet Wallet within 60 days of the time that the minimum wallet deposit is verified.
Monthly fee: None listed
(Does Not Expire)
How to Earn $500 Bonus
EARNING THE BONUSACCOUNT FEATURESFINE PRINT
Sign up for an account and making your first deposit to earn the following tiered bonuses:

Deposit $1,000 and get a $50 bonus
Deposit $5,000 and get $250
Deposit $10,000 and get $500

Valid for US residents age 18+ only.
Diversified alternatives
Build a custom portfolio
Offer valid for accounts who have not previously deposited to their Yieldstreet Wallet only who click through the corresponding links to Yieldstreet.com embedded in the linked landing page.
Bonus deposit will be sent to your Yieldstreet Wallet within 60 days of the time that the minimum wallet deposit is verified.
This promotion is not valid with any other offers and is non-transferrable.
Yieldstreet reserves the right to terminate this offer at any time and to refuse or recover any promotion award if Yieldstreet determines that it was obtained under wrongful or fraudulent circumstances, that inaccurate or incomplete information was provided, or that any terms of the Yieldstreet Terms of Use have been violated.
The value of a cash bonus may be taxable income to you. You are responsible for any federal or state taxes resulting from receipt of such bonus and should consult your tax advisor if you have questions about the tax treatment of such bonus.
---
YieldStreet $100 Referral Bonus

Earn a $100 bonus for referring friends and family to open an account with YieldStreet.
What you'll get: $100 Referral bonus
Eligible account: Firstrade Brokerage Account
Account Type: Investment Accounts
How to earn it:

YieldStreet offers $100 for simply opening an account through a referral link.
No deposit required.
The referrer also gets $100.

Monthly Fee: None listed
(No expiration date listed)
Conclusion
When you open a new YieldStreet Account, you will receive a variety of features on top of the bonus. You will also have access to top investment opportunities and can help your friends and family do the same and earn bonuses that way as well.
However, if you are not currently interested, I recommend you check out our updated list of Brokerage Bonuses and Best Robo-Advisors for any of your investment inquiries!