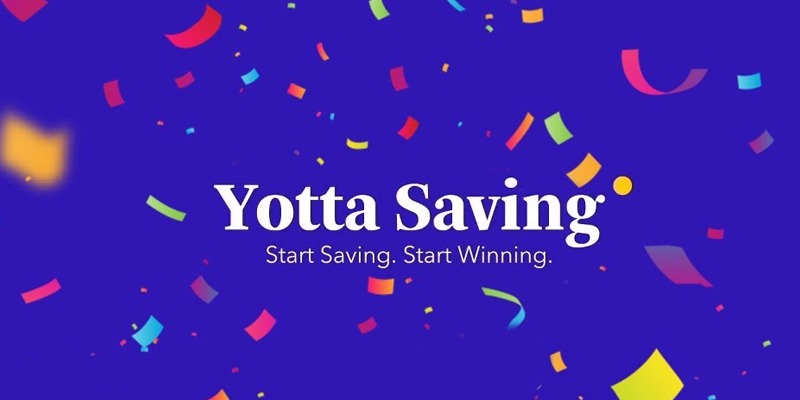 Yotta now has 100 free tickets to offer as a welcome bonus. Plus, you'll be able to use your tickets in weekly contests to win prizes up to $10 million with random number drawings. You can even gain 100 free tickets for every eligible referral you make. Check out other money referral bonuses here.
With Yotta, it's a free app that gives an FDIC-insured savings account to you to earn at a low base rate. However, even if it's not much, you still have the chance to partake in their weekly lotteries. This way, saving money is fun and easy for you.
Read below for more information on what Yotta has to offer.
Yotta Savings 100 Free Tickets + Win Up to $10 Million
Receive 100 free tickets (worth about $2,500 in deposits) when you use this referral link. Then, you must enter the referral code when you apply. After you've made your first deposit, you'll get your tickets to use in the next weekly lottery.
Make sure to use promo code ANTHONY196 to earn your bonus.
Once you get your tickets, you will be able to pick 7 numbers for each ticket. Or, you can opt to get them chosen for you automatically. Yotta will draw a random number every night at 9PM EST with the 7th and final number drawn on Sunday night. Furthermore, the more numbers you match, the more you win. Plus, if you match all 7 numbers, you get the $10 million jackpot!
(Visit for more information)
Yotta Referral Program
Once a friend signs up for a Yotta savings account with your personal invite code, they must make their first deposit. Then, both you and your referral will earn 100 free tickets for the next lottery. To partake in this offer, look for your invite code in your Yotta account. After you find it, share your code with friends and family.
Feel free to leave your own invite codes down in the comments section below.
---
Yotta Features
With Yotta, it will allow you to save money in an easy and fun way! Not to mention it's very secure and FDIC insured as well.
Fun, Weekly lottery gives you the chance to earn no more than $10 million.
Easy. This app is user-friendly.
Safe. The Yotta savings account is FDIC insured and can earn a base rate of 0.20%.
Free. There are no fees included to open a Yotta account or to use their app.
For every $25 you save with Yotta, you'll receive a recurring ticket into weekly number draws. For example, if you deposit $50, you will earn 2 tickets each week without having to make a new deposit. Then, you can withdraw your money whenever you want up to 6 times a month.
Conclusion
Do you want to save money and have fun while doing it? Well, Yotta is a perfect option for you! They allow you to get 100 free tickets to partake in their weekly lotteries. Plus, this gives you the chance to win up to $10 million if all of your numbers match the drawings.
Trying to find a savings app for kids? Kidfund is offering a $5 welcome bonus and $5 referrals.