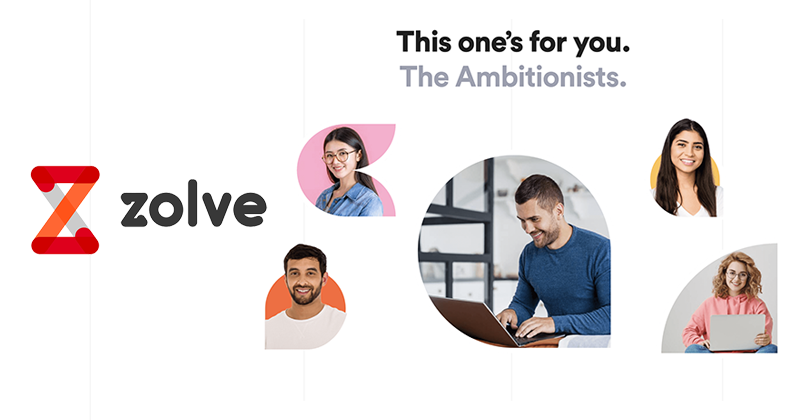 Zolve is offering new users a $15 bonus when they sign up for a new credit card. Plus earn an additional $15 bonus for each successful referrals made. Find more referral bonuses here.
See our full list of the best credit card bonuses.
Zolve is a financial service that provides access to quality financial products like a simple credit card to new residents moving into a new country. Their aim is to create a financial world beyond borders that provides equitable access to global financial products on a single, new-age platform.
Currently serving the India-U.S. corridor, we let you apply for a U.S. bank account and a U.S. credit card on Day 1. Continue reading below to learn more about Zolve and their services.
Zolve $15 Bonus & $15 Referral Bonus

Share your unique referral link with your friends so they can sign up and activate their Zolve Credit Card and both you and your friend get $15 bonus credited to your Zolve credit card balance!
You will be eligible to earn the referral benefits only if your referred friend uses your referral link while signing up. Offer may not be combined with any other introductory offer.
Zolve Features
If you're new to the United States, Zolve Card helps you build a great U.S. credit score from the time you arrive. Zolve report your payments to the U.S. credit bureau that will increase your FICO Score. Plus get access to features like:
No annual fee – This card is free, there's no need to pay charges for credit card maintenance
No security deposit – You don't need a security deposit to get a high credit limit with Zolve
No foreign transaction fees – No foreign transactions available with this card
0% APY for 6 months – Zolve credit card offer zero interest rate for first 6 months as an introductory offer. You can build this 6 month for setting life in new country, however it's available at U.S.A.
Rewards in popular stores – Earn rewards points on using Zolve US Credit Card , on selected partner merchant like Amazon, COSTCO, Walmart, Sephora and more!
Zolve Fees
| TYPES | FEES |
| --- | --- |
| Joining Fees | No joining fee |
| Annual Fees | No annual fee |
| Foreign transaction fees | No foreign transaction fees |
| Intro APR | 0% APR for 6 months |
| Regular APR | After 6 months it will be 14.99% (variable with prime rate as follows: 11.74% + WSJ Prime Rate) |
| Late Fees | First late payment fee waived off |
Conclusion
Zolve offers a wide range of features with their card, not only that they are fintech that enables fair access to global financial products. If you're interested on other credit cards, read our full list of the best credit card bonuses here.