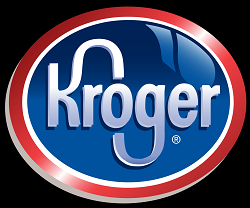 Krogers is currently offering $10 off when you buy one $100 Mastercard or VISA Gift Card via digital coupon, now and through November 26, 2016.  On top of that, you should be able to reap 2X fuel points or $.20 off per gallon for each $100 that you spend. This deal can be significantly boosted if you have a 5x card or more for grocery spending.
Recommended Credit Card:
This section is for credit cards that would be recommended to purchase your MC or VISA GC with:
How To Load This Offer:
Login to your Kroger account
Go to the Coupon Section under "Gift Cards"
Click "Load"
Load a MasterCard/VISA Gift Card with a minimum of $100.
Registration must be accomplished by November 26, 2016.
Krogers Promotion Summary:
Maximum Bonus: $10 off $100+ GC (VISA or MC)
Expiration Date: 11/26/2016
Additional Advice: The minimum spend to trigger the coupon is $100. Take into consideration the $5.95 fee which leaves you with $4.05 profit ($10-$5.95=$4.05). On top of that, you will earn $.20 off in fuel.
Krogers Promotion Features:
Offer excludes MasterCard® and/or Visa® Variable Load Gift Cards.
Limit one coupon per transaction per day.
While supplies last.
Conclusion:
Krogers is currently running a promotion where you could get $10 off when you purchase a MasterCard or VISA Gift Card via Digital Coupon.  A pretty nice way to save big on your grocery spending. When you cap at $100 for a MC or VISA, you will essentially be receive $4.05 profit considering the $5.95 fee attached. On top of that, you will also be earning $.20 off PER gallon, making this promotion all the more generous for you frugal spenders out there.  Find out which card is fit for you by checking out our complete list of Credit Card Promotions today!