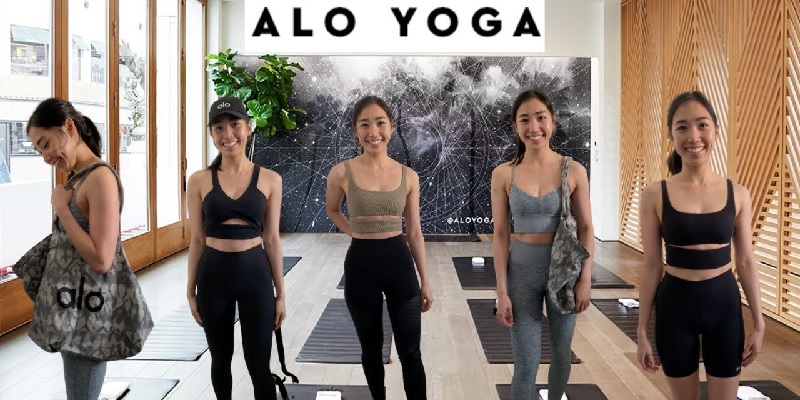 Alo Yoga will give you a 10% off coupon code to shop on their website. The Give 10%, Get $25 referral program will enable you to enjoy the $25 bonus credit for every person that uses your coupon code. Then, they must make their first Alo Yoga purchase to be able to receive this credit. Check out other referral deals here.
Alo Yoga is partnered with cashback shopping websites like Rakuten.
With Alo Yoga, it's a well known brand name for yogis and has about 2.7 million followers on Instagram. Additionally, they carry a variety of apparel from: bras, tops, bottoms, jackets, coverups, and accessories. However, the most popular product is their leggings, they're super chic and comfortable to wear. Read below for more information on their recent bonuses.
Alo Yoga 10% Off Coupon Code
Receive a 10% off coupon code to shop online with Alo Yoga, then use a referral link. Put in your email then click "Continue" to use this coupon code. Furthermore, this offer is available for new customers only.
(Visit for more information)
Give 10%, Get $25 Referrals
Give your friends 10% off their first Alo Yoga order and earn a $25 bonus credit for each referral that makes a purchase. To partake in this offer, visit the Alo Yoga Refer-a-Friend page and log into your account. Then, you just have to follow the instructions from there. To be eligible for this referral, your friends have to be first-time buyers for Alo Yoga.
Alo Yoga Features
With Alo Yoga, they are great at designing chic yoga clothes from: block-colors, mesh inserts, and prints. Their products are so stylish you can wear them almost anywhere.
Additionally, Alo Yoga clothes are comfortable and made from premium materials that last a long while. This company is 100% sweatshop-free, with a globally-accredited platinum certification from WRAP. Not to mention, they even come with free UPS Ground shipping on all their orders.
Conclusion
Overall, if you want some stylish, premium, comfortable yoga clothes, Alo Yoga is the right fit for you. Plus, it comes with referral codes to receive discounts on your first purchase as well.