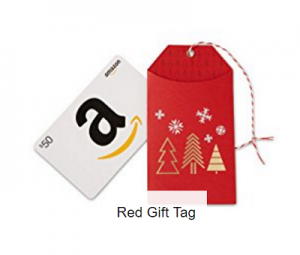 Amazon.com is currently having a promotion where if you make $50 in purchases on Amazon gift cards, you'll receive a free $10 credit on Amazon.com, valid for targeted customers through December 4, 2016. This offer seems to only be valid for Amazon members who didn't previously redeem this offer or those who are targeted. To qualify, you must enter the Promo Code "1216GCARDS" in the Gift Cards & Promotional Codes box during Checkout. This is easy money if you're targeted.
Editor's Note: Offer is targeted, if you weren't targeted, you should receive a notice saying "Unfortunately, you are not eligible for this offer."
Amazon.com Rewards Visa Card Summary:
$50 gift card purchase must be made through December 4, 2016
Use promo code: 1216GCARDS at checkout.
$50 purchase must be placed in a single order
Valid on electronic or physical Amazon gift cards
$10 Promo is valid through and expires on January 19, 2017
Conclusion:
Check out Amazon.com for a chance to earn free $10 credit when you make $50 in purchases on Amazon.com Gift Cards. This is an extremely easy bonus, but I wouldn't recommend you to go out of your way to buy Amazon gift cards. It seems like this promotion comes through every other month, because I seen one exactly like this in April but with a increase $15 with $75 spend on a single gift card. I recommend that you check out my review for the Best Credit Cards for Amazon Prime Day. Of course it's not Amazon Prime Day anymore but there are some exceptional credit cards, Chase Freedom UnlimitedSM, to mention when buying Amazon.com Gift Cards and maximizing your returns.  Don't forget to check out our complete list of Credit Card Promotions today!