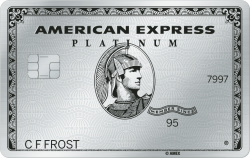 Select American Express Platinum cardholders have been targeted for a chance to earn 5,000 Membership Rewards points or $50 in cash value when adding an additional Authorized User to their personal Platinum Card.
Note that your authorized user must be able to make $500 in spending within 3 months that they were registered as AU. You will be able to add 4 Authorized users for a total of 20,000 MR Points, which is the complete cherry on top for me. So if you fall under this category, we definitely recommend that you check your account to see if you have been targeted.
Editor's Note: This offer is targeted, therefore, you should expect Your Miles May Vary applicable.

Alternative Credit Card Bonuses:
Add Authorized User Promotion Summary:
5,000 MR Points per Authorized User added

AU must accomplish $500 in spend within 3 months

All additional card member must be 15 years or older, and must never have had a defaulted account with American Express. Offer valid while promotion last.
Bonus points will appear on your Platinum Card statement 8-12 weeks after you add an additional Card.
(SSN not required when calling AMEX)

Even though SSN is not required, AMEX is rather meticulous when it comes to linking accounts, so it's worth being aware.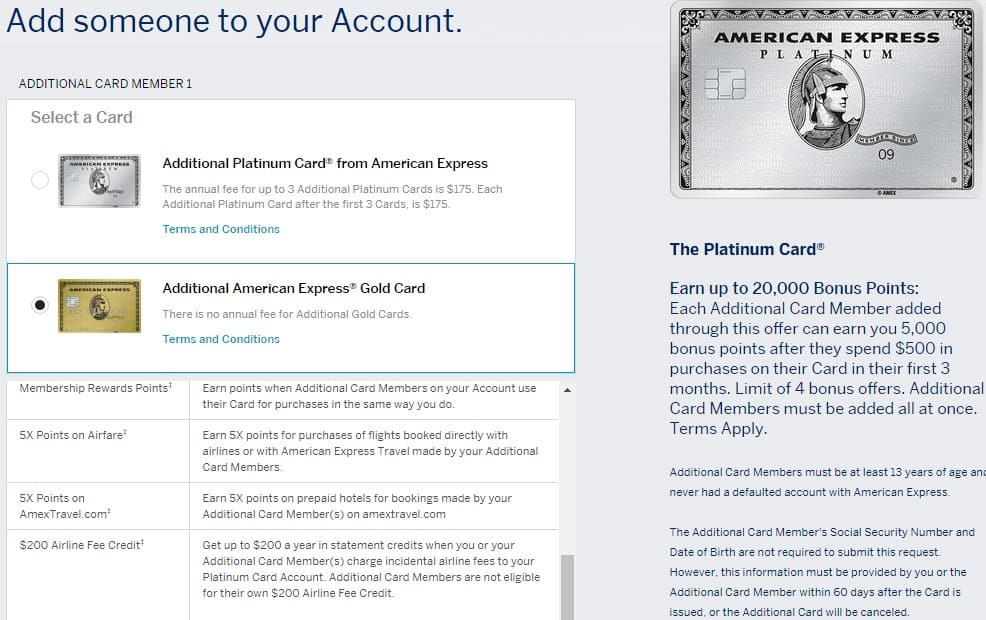 How to Get The Targeted Offer:
Call  Amex
Ask them if you were targeted for this promotion: 5,000 MR Points per Authorized User added
If you're eligible for this promotion:
Add an additional user

Spending of $500 from the AU's side must be completed within 90 days of AU card opening.
Final Analysis:
If you're a current American Express Platinum cardholders, it may be worth checking with Amex if you were targeted for this offer.  Offer was sent to cardmembers via email, however, there's been reports that individuals have been getting success out of just requesting for the offer. This is 5,000 MR Points per AU, capped at 4 AU which is 20,000 MR Points. Note that this would count towards the Authorized Users 5/24 limit from Chase. Don't forget to check out our full list of Credit Card Bonuses for all of your credit card needs.