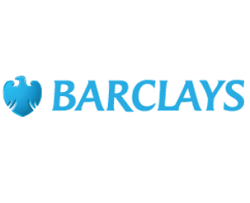 For those looking for a Barclays credit card, we have put together the best list of Barclays credit card bonuses and welcome offers right here for you on BankCheckingSavings.
Headquartered in London, England, Barclays is well known for their multinational investment bank and financial services. They may be new to the U.S. credit card market, but they won't let you down. In fact, they're one of the most financially stable institutions in the world.
Their credit cards support chip + PIN functionality. This is a really useful perk for individuals that frequently travel internationally.
Barclays offers both MasterCard and Visa cards along with partners from airlines, such as US Airways, Lufthansa, and Frontier Airlines to offer generous rewards and great bonuses. Check them all out below.
Things You Should Know About Barclays
Barclays almost always pulls the TransUnion credit bureau. This can be a huge plus for you. TransUnion isn't frequently used as opposed to Experian and Equifax. Therefore, you may be able to spread your hard pulls between the three main credit bureaus. However, it depends on where you live.
You can get sign up bonuses on cards more than once. Unlike American Express credit cards, Barclays credit cards are churnable. If you get approved for a card, you'll receive the welcome bonus. But, to get the card approved, you'll need to have cancelled your old one at least six months prior.
There's a no annual fee version for most Barclays credit cards. Many credit cards aren't worth keeping after you've received the welcome bonus after the first year. Barclays allows you to downgrade your current credit card with an annual fee to one of the no annual fee versions. This could also be an option if you want to increase your average age of your accounts.
There's no maximum amount of credit cards you can have with Barclays. Be sure to wait six months in between new applications. In addition, it's a good idea to also put spend through any existing Barclays credit cards before applying for a new one.
The time your minimum spend must be met begins as soon as your card is approved.
Check your credit card application status online.
It's very uncommon for them to match-up with a higher bonus, but It's definitely worth a call.
Existing cardholders applying for a new Barclays card who get denied will usually receive only a soft pull. This is because Barclays usually checks the credit report they already have on file for you. However, if there's a significant change in your report, they will conduct a hard pull.
Get ready to receive plenty of targeted spending offers. Barclays sends a lot of spending offers through email or snail mail. Offers generally include spending a certain amount to receive points/miles and bonus points in different categories.
Retention offers vary. You can waive the annual fee on some cards, and sometimes you can't. Though, Barclays does send out a good amount of targeted spending offers as noted above.
Expedite your credit card for a $15 fee (YMMV). This fee can sometimes be waived with a valid reason if you talk to appropriate customer service representatives.
Barclays branded card sign up bonuses will post with the transactions that meet the minimum spending requirements. An example would be the Barclaycard Arrival Plus® World Elite Mastercard®. On the other hand, their co-branded cards, like the Frontier Airlines World MasterCard®, will post after the statement closes.
Call for reconsideration if you're declined a credit card. You may be approved after they ask some basic questions. Make sure you have a valid reason for wanting the card, for example, a unique feature that the card offers. In addition, know your credit score and report, as different cards require different scores.
No instant credit card number. Unfortunately, you can't use your card as soon as possible for online purchases to rack up your bonus points/miles. You'll have to wait until you get it in the mail in order to use it.
If you make a partial or full payment and have auto pay set up, they will pull the full amount.
Distributing credit between cards is tricky. Barclays is more likely to offer this when you open a new card or close an old card. It'll be a soft pull.
Your annual fee can be refunded. Just cancel your card within 60 days that the annual fee has been posted.
A closed credit card account can be reinstated after you close it if you change your mind and decide you want the card.
Barclays offers credit limit increases on a regular basis. However, if you initiate one yourself, it'll result in a hard pull. Make sure you ask beforehand. Most customer service representatives will process this as a soft pull inquiry.
Pre-approved offers can be viewed online. They don't offer any higher bonuses with the offers online though.
Hard inquiries will be merged for multiple Barclays card applications. All of your applications must be made on the same day. Usually only one will be auto-approved, up to three cards. Though, it can be hard to get multiple cards approved.
Change your statement closing date. Just call the number on the back of your card.
Usually, balances under $1 can be waived.
Barclays reports your statement balance to credit bureaus for your credit utilization rate. Pay your credit card before your statement closes to lower your credit utilization rate.
Barclays may choose to report to credit bureaus in certain circumstances. This matters for keeping your credit report cleaner.
No public referral programs. Unfortunately, you can gain points, miles, or cash back for referring your friends.
Best Barclays Credit Card Bonuses
Other Barclay

s Credit Card Bonuses
More Credit Card Bonuses
Didn't find any Barclays credit card bonuses you liked from this list? See our list of the best credit card promotions and their respective reviews to find the best one that suits your needs, here on BankCheckingSavings. In addition, if you're interested in opening a new checking and/or savings account, you can find a collection of our best bank bonuses with some of our helpful guides listed on there if you need any additional information!