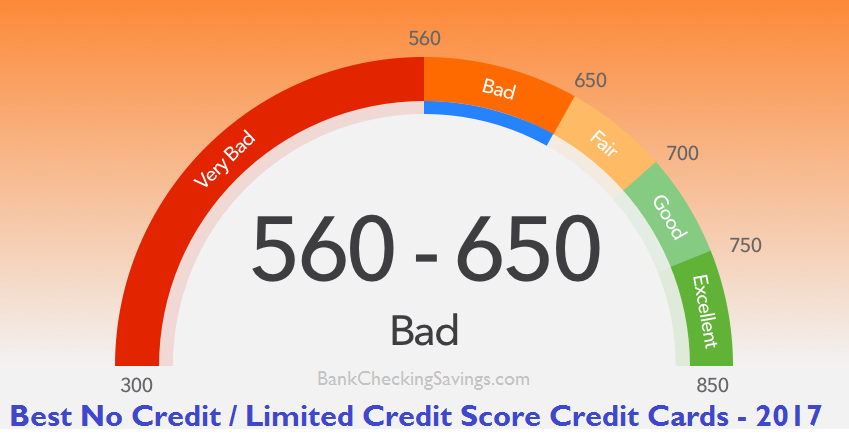 Having an entirely limited to no credit score can have a real impact on whether or not credit issuers deem you a responsible enough credit card holder, so the whole process of getting approved for a credit card can really be bothersome. However, in this post, we will be going over the Best Credit Cards that those with limited credit scores will be able to get a hold of. Just because you have no credit score does not mean you have to miss out on some rewarding credit cards with higher credit limits! You may want to consider something from our Best Secured Credit Cards of 2017 as well.
Recommended Secured Cards:
---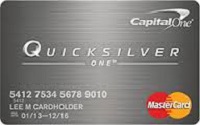 I have made my fair mentions that Capital One offers quite the selection of rewarding credit cards for a range of limited to fair credit scorers. The Capital One® Quicksilver®One Cash Rewards Credit Card will offer you a consistent 1.5% cash back everywhere and 20% back on Uber Rides with no annual fee attached making utter convenience and utilization of your higher credit a reality. Earn unlimited rewards with no limit on how much you can earn on top of no changing categories. Note that this is a card suitable to more heavy spenders.
Editor's Note:  Earn a One-time $100 cash bonus after you spend $500 on purchases within 3 months from account opening
Capital One QuicksilverOne Cash Rewards Credit Card Summary:
---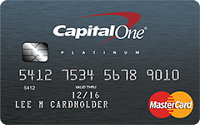 The Platinum Credit Card From Capital One is perhaps, one of the most efficient cards to build your credit score with. Not only do you get a higher approval rate, but you get a higher credit line as well as fraud coverage and a credit tracker platform at no annual cost. You will be able to keep track of your finances and stay on top of your credit score with 100% free access to Capital One's Credit Tracker with built-in tools like credit simulator and so much more!
Platinum Credit Card From Capital One Summary:
---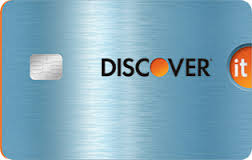 If you're a student with no credit score, than there's no worries and no reasons to fret because with the Discover IT for Students, you'll not only get a higher chance of approval, but you'll also be earning quite the set of rewards with 5% cash back in quarterly categories up to $1,500 each quarter on top of the cash-back match for the first year and $20 cash back each school year your GPA is 3.0 or higher for up to the next 5 years. There's no annual fee, no late fee on your first late payment and so much more!
In regards to this list, I rank the Discover IT Chrome for Students on the same premise as the Discover IT for Students on the notion that you essentially earn 2% cash back on up to $1,000 in combined purchases at restaurants and gas stations every quarter-no sign-ups needed. It's to your decision if you want to mess with rotating categories or just get 2% cash back on your restaurant and gas station spending.
Discover it for Students Credit Card Summary:
---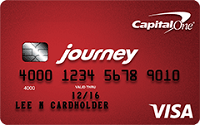 College students, get 1% cash back on top of 25% cash back bonuses earned each month when you pay on time with a Capital One Journey Student Credit Card. This card gets you in the healthy habit of paying your balances on time each month and if you're a college student, this can be a decent amount of rewards and you get a higher rate of approval. There's no limit to the amount of cash back you can earn with no expiration on your rewards.
Journey Student Credit Card Summary:
---
The Discover IT Secured Card's  intentions are transparent. Help you improve and build your limited to none-existent credit scores/ credit history. This could be your best bet when it comes to a secured card. I mean the Discover IT Secured does seemingly obliterate any other secured c card offered in the market with no annual fees, the ability to earn cash back rewards, free FICO and so much more. All you need is an initial $200 collateral deposit to activate. Note that your credit limit will be based on the amount that you deposit. This card is most certainly a top-tier recommendation on our "Best Secured Card List."
Discover it Secured Summary:
---
Conclusion:
Having a limited credit score is definitely a lot better than having no credit score whatsoever, however, it's unfortunate to say that your odds may be quite slim when it comes to picking up a credit card of your choice. However, with this list, we have mapped out some of what we think to be the Best Credit Cards for Limited/ No Credit in 2017.
This list revolves around not only the most rewarding and compelling structure, but how efficient building your credit score is a factor as well. Also, I do urge responsible usage within guidelines of every card, not only the cards mentioned here. This would mean paying off your balances in the best timely-manner.  See our complete list of Credit Card Promotions for all of your credit card necessities!