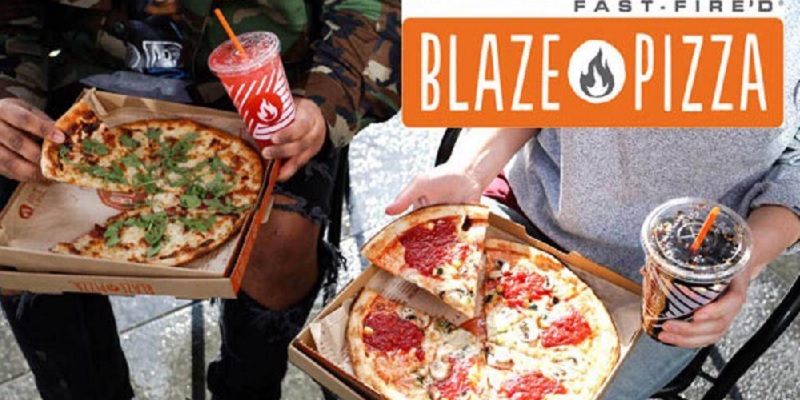 Blaze Pizza now has a free drink coupon when you download the app. Plus, you'll receive rewards each time you spend at Blaze Pizza restaurants. You'll be able to redeem for free pizzas, desserts, or drinks. Additionally, you can earn rewards quicker when you get their app. Check out other referral bonuses here.
With Blaze Pizza, they are a fast-casual restaurant chain with their signature and create-your-own pizzas. They provide high quality ingredients and a hot open-flame oven for a thin crust.
Check out other food bonuses such as: Uber Eats, Grubhub, DoorDash, Postmates.
Read below for more information on Blaze Pizza and their recent promotions.
Blaze Pizza 30 Flames Referral Offer
Receive 30 Flames every time one of your friends makes an account with your referral code and uses the app for the first time. Plus, they will also receive a free drink for signing up.
You'll see your invite code after you've gotten the app and make a free account.
Feel free to leave your personal referral link down in the comments section below.
Free Drink Welcome Offer
Get one drink coupon for a free Agua Fresca or Fountain Drink when you get the Blaze Pizza app. Once you've made an account, you'll see your coupon under "My Rewards" in the app.
(Visit Blaze Pizza for more information)
Blaze Pizza App
The Blaze Pizza app will make earning Blaze rewards and free pizza much simpler. Just scan your app when you go to Blaze Pizza, and you'll get one "flame" for every $1 used. Then, cash in your "flames" for a free pizza, desserts, and drinks.
This app will also come with features such as:
Blaze Pizza locator
Order ahead of time to skip the line
Online order history to re-order your favorite
Build up a gift card and pay at the restaurant.
Conclusion
If you love pizza, downloading this app will enable you to earn rewards towards Blaze Pizza. Plus, you'll also receive a free drink coupon when you get their app and make a new account.