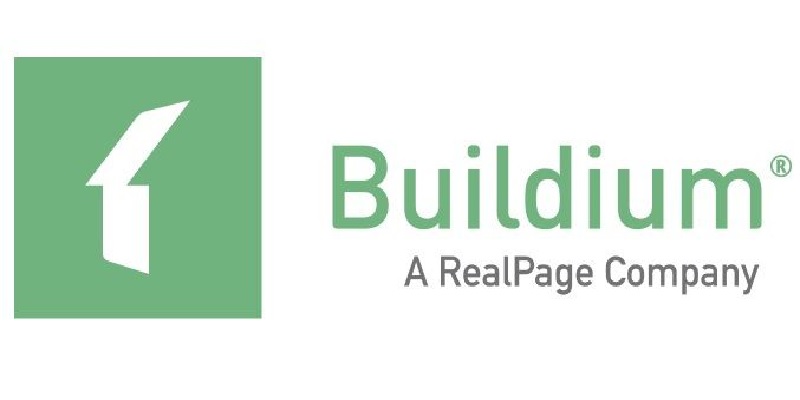 Buildium is now welcoming new customers with a 14-day free trial (no referral link needed). Plus, you can gain up to $400 in bonus credit for each person you successfully refer to the property management platform. Every one of your referrals will get up to $400 in bonus credit too.
Check out ore referral bonuses here. Find real estate investing promos here.
With Buildium, it's an all-in-one platform that manages properties seamlessly. It lists vacant properties, collects rental applications, screens potential tenants, manages billing, tracks maintenance orders and more. The robust software is used by more than 12,500 property managers working with over 175,000 owners and 1 million tenants.
Read below for more information on what they have to offer.
Buildium 14-Day Free Trial
Get Buildium free for 14 days, with no credit card needed. This trial will let you use sample data to see how the software handles your real-world tasks.
(Visit for more information)
Buildium Up to $400 Referral Bonuses
Invite your friends to Buildium and they will give both you and your friends up to $400 in account credits. This is how the referral bonuses work:
| | |
| --- | --- |
| If your friend manages: | You'll both earn: |
| 1 – 100 units | $50 in account credits |
| 101 – 200 units | $100 in account credits |
| 201 to 400Leaunits | $200 in account credits |
| 401 units or more | $400 in account credits |
To qualify, go to the Buildium Referral Programpage and fill out the "Refer a Friend" form to the right. Please note, you must use the same email address you use to log into Buildium, and your referral must sign up within 90 days from the date of referral. Once your referral becomes a Buildium customer for 30 days, you'll see the referral credit in your account.
Buildium Features
Buildium is a software that was designed to streamline every step of the property management process, from leasing to operations and accounting.
Leasing
Use Buildium to list your rental property, with syndication to Zillow, Trulia, Facebook Marketplace, Craigslist, and Apartments.com. The platform will take applications and screen tenants by pulling their credit, criminal and eviction histories. Buildium even coordinates eLeases, so everything can be done online.
Operations
Buildium provides owners and residents with an online portal to manage/submit documents, maintenance requests and payments. Maintenance management is particularly robust, with the ability to receive maintenance requests, generate work orders, and send requests directly to vendors, all from the owner dashboard.
Accounting
Buildium helps with bookkeeping, accounting and taxes by handling rent payments and bills and allowing you to e-file 1099s for vendor payments. When tenants pay online via the portal, payments are directly deposited and flow into the general ledger, where they're automatically recorded for accounting. The software provides approximately 50 different reports, which can be useful for both property owners and investors.
Buildium Plans & Pricing
Buildium offers three plans: Essential, Growth and Premium. All plans include accounting, maintenance, tasks, violations and online portals, along with resident and board member communications. Here's how the plans differ:

Essential
Growth
Premium
Monthly pricing
$50
$160
$460
Free marketing website
Yes
Yes
Yes
Property inspections
Starting at
$40/mo
Yes
Yes
Tenant screening
Basic
Basic &
Premium
Basic &
Premium
eLeases
$5/eLease
Unlimited
Unlimited
Incoming EFT transactions
$1.00 each
Waived
Waived
Outgoing EFT transactions
$0.50 each
$0.50 each
$0.50 each
Credit card transactions
$2.95 each
$2.95 each
$2.95 each
Bank account set up fees
0 free accounts
$99/account
5 free accounts
$99/account
5 free accounts
$99/account
Standard reports
Yes
Yes
Yes
Performance analytics & insights
–
Yes
Yes
Business analytics & insights
–
Yes
Open API
–
–
Yes
Buildium Rewards
–
–
Yes
Ticket support
Yes
Yes
Yes
Live phone support
–
Yes
Yes
Priority support
–
–
Yes
Dedicated growth consultant
–
–
Yes
Buildium also offers add-on services for additional fees:

| | |
| --- | --- |
| Add-On Service | Fee |
| Renters insurance | $12/tenant/month |
| Print & mail checks | $30 setup fee + $0.80/check |
| 1099 filing | $3/form + $25/batch |
| Mail documents | $0.80 for 1 page + $0.15 per additional page |
Conclusion
Buildium is an online software that lets you streamline property management tasks from: listing vacant units, and screening potential tenants to handling rent payments. With the 3 different pricing tiers, the platform is suited for all different types of property managers.