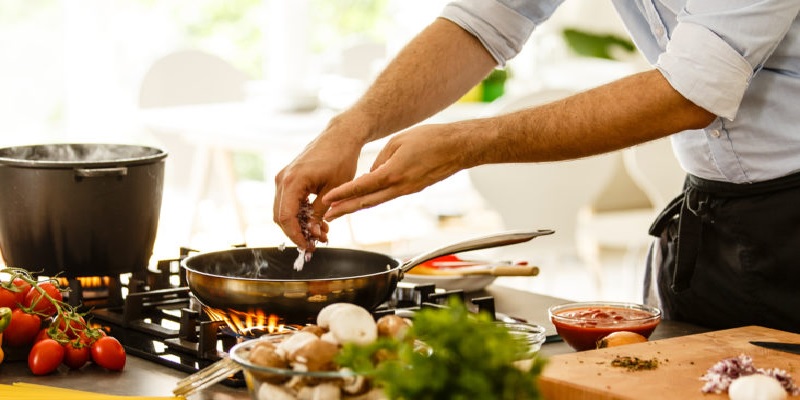 Cooked now has an offer a $10 discount for your first order when you use a referral code. Plus, you'll receive a $10 credit for each person that you've referred towards this healthy meal delivery service. View other ways to make money with referrals here.
With Cooked, Whole30, paleo, gluten-free, or vegetarian options. Just heat it up, and it's ready to go. However, if you're under a strict diet, Cooked will make it simple to meal prep your food.
Even though Cooked is originally located in Chicago, they are able to delivery to at least 33 other states from Monday-Thursday afternoons.
Check out other offers from Uber Eats, Postmates, Doordash, and Grubhub.
Read below for more information on Cooked and their recent promotions.
Cooked $10 First Order Discount
Receive a $10 discount on your first Cooked order when you use a referral code to begin. Just put in your email address in the pop-up box and click "Claim your gift." However, this offer is available for new customers only.
Feel free to leave your referral link down in the comments section below.
(Visit Cooked for more information)
Cooked $10 Referral Credits
Get a free $10 credit for a future Cooked order for each person that uses your personal referral code. Then, signs up for a free Cooked account. Every one of your referrals will receive a free $10 credit for their first order as well.
To partake, click on "Give $10, Get $10" at the bottom right corner of the Cooked page. Then, sign up for the Cooked Ambassador Program.
Cooked Features
Cooked will deliver meal-prep to your door to energize your daily routine. Some of their features are:
Intentional ingredients. All meals are made by chefs and made with the purest ingredients.
Tailored meals. You can cater to your whole family with 3 different meal types: signature wholefoods, Whole30-approved, and vegetarian.
Easy heating. Every meal will come in an oven/microwave safe packaging that will take a few minutes to heat up.
Keep in mind, their menus change every week, it will include food like:
Salmon buddha bowl
Shrimp and walnut salad with basil vinaigrette
Tamales
Teriyaki chicken with stir-friend vegetables and rice noodles
Braised sort rib ragout with polenta
Turkey shepherd's pie
Juice cleanse.
Plus, Cooked is available a la carte or as a meal package.
Conclusion
Overall, rather if you have a strict diet or just want to try something new, Cooked is a great meal-prep option for you. If you sign up now, you'll receive $10 off of your first order. However, if you don't find this offer appealing, check out other food bonuses below.