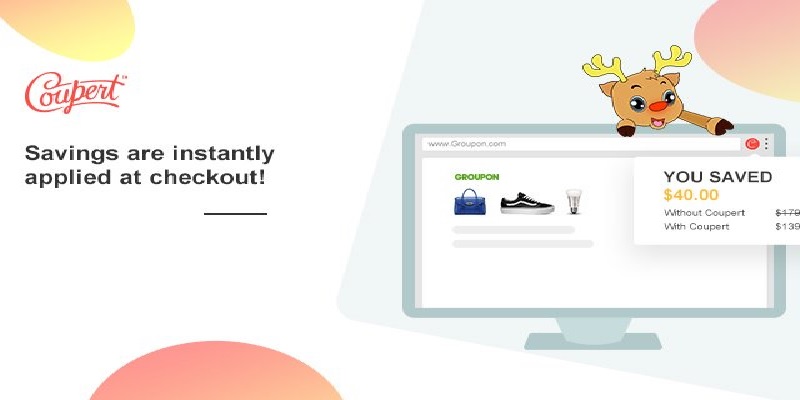 Coupert is now welcoming new members with a 200 Gold bonus ($2 value) when you use a referral link to sign up. With the Ambassador Program, members will be able to gain a 500 Gold bonus ($5 value) for each person they refer towards this website and app. Additionally, benefit from a 20% referral bonus on your friend's cashback rewards as well. Check out other referral bonuses here.
Compare Coupert with Rakuten and other cash back shopping websites.
When you use Coupert, it's a free coupon platform that comes with an extension that will immediately find and use the best coupon codes when you checkout. This website also lists vouchers, special offers, and promotions. Based in Hong Kong, Coupert has more than 1.2 billion brands and stores in their network. Some of the brands are: Aliexpress, Nike, QVC, Staples, Target, Walmart, and more.
Read below for more information on what Coupert has to offer.
Coupert 200 Gold ($2 Value) Welcome Bonus
Receive a 200 Gold bonus when you use a referral link to get the Coupert extension on your electronic device. Then, you must register for a free account after you install the extension. With 200 Coupert Gold, it comes with a $2 value, but you need at least $10 in rewards to withdraw (more on that later).
(Visit for more information on Coupert)
500 Gold ($5 Value) + 20% Referral Bonus
Being a Coupert Ambassador, you're qualified for up to $5,000 in rewards from any purchase made by your referrals. This is how it works:
Sign into your Coupert account.
Copy and share your personal referral link with friends and they each receive a 200 Gold bonus for applying.
You receive a 500 Gold bonus with $5 in value for each friend you invite.
Get a 20% bonus on your friend's Coupert cashback rewards.
In other words, the more you offer, the more rewards you earn. Feel free to leave your referral link down in the comments section below.
Coupert Features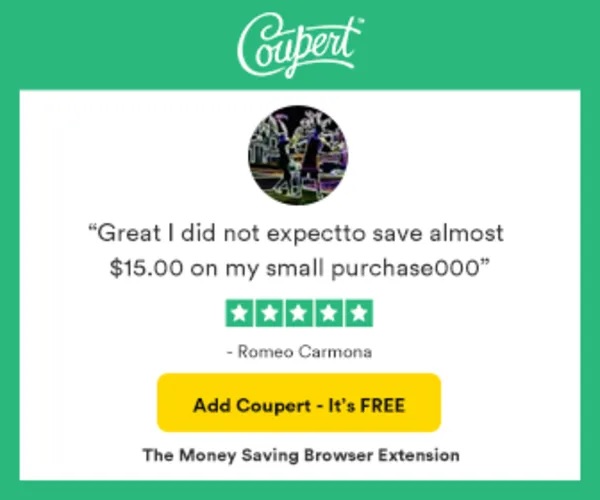 They offer many ways for you to save money. Coupert lists real coupons and offers free of charge. Plus, you can use them to save money when you make an online transaction. We recommend installing the browser extension to receive automatic notifications when you shop.
Additionally, Coupert also has a cashback program at more than 7,100 stores. The rewards rate will depend on the store partner, but it's within the range of 20%. Furthermore, your rewards come in the form of Coupert Gold, which can be exchanged at a rate of 100 Gold for $1, with at least $10 minimum to withdraw on PayPal.
Conclusion
If you're searching for an easy way to find coupons and the best deals while you shop, sign up with Coupert. When you use this browser extension, you'll receive offers and discounts while you shop. Plus, you can get a 200 Gold bonus when you first make an account as well.
Another great coupon app and browser extension is Honey. Currently, they have a 500 Honey Gold points ($5 in value) offer for new members.