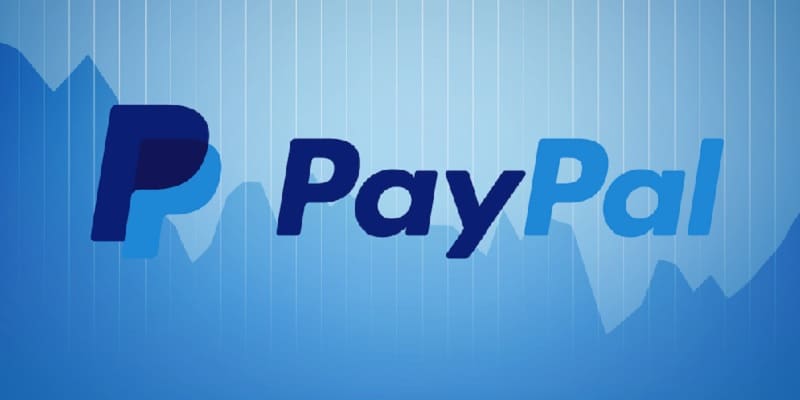 PayPal is the top online payment service. They make the process of sending and receiving money to or from friends and family easy and cheap.
This company is very diverse with at least 244 million active account holders worldwide. There are lots of merchants and customers that depend on and trust this online money service.
This money transfer service will allow you to make and get payments in over 200 countries in more than 20 different currencies.
Find other bonuses from international services like Remitly, Xoom, Cash App, or TransferWise. See all money transfer services here.
PayPal $10 Sign Up Bonus & $10 Per Referral

It will be a little difficult to find a friend that doesn't already have an existing account with PayPal. However, if you're able to, then both you and your friend will be able to gain a $10 bonus for this offer. Here's how you do it:
Refer 5 friends to PayPal and gain no more than $50
Send 1 cent to a friend who doesn't have PayPal
Ask them to sign up and link their bank account or debit/credit card
Once they've spent at least $5 by December 31,2019, the both of you will be able to gain $10.
View the referral terms webpage here.
Terms and Conditions
If you want to gain rewards with this program, you will have to own a U.S. personal (including PayPal, PayPal Cash, and PayPal Cash Plus). Or you can have a premier PayPal account in good terms ("Valid Account") when you invite friends when their rewards will be issued.
The person that's referring can refer someone by sending 1 cent to the person on "Send Money" payment app or website when they give the referee's phone number or email.
The one referring will be able to get a rewards for no more than 5 referrals that is qualified for the following: "Reward Criteria": access and finish the PayPal sign up process to get the referred $0.01. Then link their bank, credit, debit card to the Paypal account. This person will then have to confirm their phone number linked to their PayPal account, and finish an Eligible Transaction (more on that below) in the Promotional Period.
An "Eligible Transaction" means: the online PayPal checkout payment of at least $5 USD with the "Send Money" feature in PayPal. It has to be sent to someone other than the person who's referring with the referred's new PayPal account that will be seen as "complete" in the referrals account before the Promotional Period ends. Or if you get a person-to-person payment of at least $5 USD with the "Send Money" option in PayPay, with the referred's new account seen as "received" by the recipient.
Terms and Conditions Continued
If you've cancelled, refunded, or reversed any transactions by the referee, referrer, or the seller won't count as an Eligible Transaction.
You'll be able to get $10 USD for the reward.
Remember, there will be a limitation of 1 reward for each referral Valid Account and 5 rewards for the referrer Valid Account in the whole rewards time frame.
If two or more referrers invite the same referee, PayPal will credit the reward to the person who sent the $0.01 first, as determined in PayPal's sole discretion.
You may only refer family and personal friends and acquaintances.
You won't be able to publish or distribute the invite to participate that you got from PayPal in public places (online or anywhere else) where people will most likely add people who aren't friends or family. However, if you still do this, PalPay will be able to disqualify you from being eligible for participating in the Program and any other complete referrals will be voided in their discretion.
---
PayPal: In A Nutshell
Payment Options
Bank account
PayPal balance
Credit card
Debit card
Delivery Options
PayPal account
Transfer Speed
Instant to a few days
Transfer Limits
No more than $10,000 – $60,000 per transaction
How It Works
To begin, you will need to apply with your full name, mailing address, and email, and a checking or savings account number or credit card information. When you're setting your account up with a bank account, it will normally take about a week for PayPal to confirm it. So, if you're in a hurry you will need to use your credit card to pay for this transfer.
Types of PayPal Accounts
Account Type
Payment Options
Personal
Bank account
PayPal balance
Premier or Business
Bank account
PayPal balance
Credit card
Debit card
Sending Payments With PayPal
You'll be able to send payments locally or internationally from your location anywhere in the world. You just need the persons email address, if they're a new to PayPal it's not hard to make an account. All they have to do is use the 4 easy steps provided below to be able to make an online payment:
Sign into your PayPal account.
Put in the persons email address or phone number, and how much money you wish to send.
Pick how you would want to fund for the transfer and safely send it.
Track your transaction by logging into your account. You'll also get notifications whenever you make a transaction.
(Click here to send money on PayPal)
Withdrawing Funds From PayPal
You'll be presented with 3 different options when you want to withdraw funds from your PayPal account such as:
Get a check. Once you've signed into your account, tap on "Transfer to Your Bank" under your balance then pick "Request a Check By Mail." If you are currently in the U.S. you will get your check in no more than 2 weeks. For people who reside elsewhere will have to wait about 6 weeks for their checks to come in.
Transfer to a bank account. Sign into your PayPal account, put in the amount you want to transfer towards your bank account. Typically, it'll take 1 business day for your money to show up in your bank account.
Transfer to an eligible Visa or Mastercard debit or prepaid card. Using a PayPal Debit Mastercard, this will enable you to withdraw no more than $400 per day from any Cirrus or Maestro ATM and expenses directly from your PayPal account. This branded Mastercard is open to people who have a PayPal Premier or Business account.
PayPal: Fees & Rates
With PayPal, they won't charge you any additional fees if you want to send money to friends and family in the United States with your PayPal Personal account. But, you will need to pay an extra charge if:
You have a PayPal Premier or Business account
You're transferring money abroad
You're doing an instant transfer
Exchange Rates
PayPal's exchange rates mirrors the booming market conditions and are normally updated a few times a day. Their bank has 2.5% to the wholesale rate price to be able to plan their service and retails foreign exchange rates. Their numbers can compete with other rates in the industry like banks and other foreign exchange providers.
Transfer Speed
When you're transferring money internationally with PayPal, they normally fund their transfers faster than their competition. To get a bank account transfer, it will typically take about 2-3 days. With instant transfers (sender has to pay an additional fee charge) it will take no more than 30 minutes to fund and transfer.
PayPal: Security
PayPal has advanced encryptions and A.I. systems to protect and fight off any fraud attempts at any level. This way they make sure that your account are well protected and and it will be FDIC insured. They monitor all accounts 24/7 and will use their protection systems if there are any account break in attempts.
But, hackers and fraud may still be able to get past these high tech protection systems in place. If you want to keep your account as safe as possible from possible threats, check on it regularly and report anything that looks off and suspicious. PayPal will then look into any withdrawals that were unauthorized from your checking or savings account. With this in mind, you can also report any fake websites and odd emails you might recieve to [email protected]
Conlcusion
If you want a fast and simple way to transfer money anywhere around the world, then PayPal is a great match for you. With their many perks, features, fees, and security measures, it's a great money transfer service to have. It's a very popular method of transferring money and has a reasonable price range.