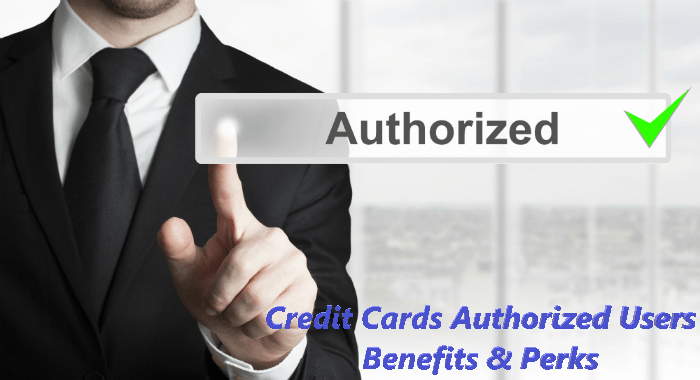 When you're applying for a new credit card, odds are, you'll be asked if you want to make an authorized user. Basically, an authorized user is a secondary under someone who owns the credit account or the primary cardholder. Essentially, authorized users are allowed to use their primary cardholder's credit card. There can be certain benefits and even a bonuses for primary holders but also, there will be a risk attached for both parties.
Recommended Credit Cards:
In this section, we'll have our list of recommended credit card bonuses with authorized user requirements and best cards with value for authorized users.
Credit Cards Authorized Users Benefits:
When you set up an authorized user, for it to be a healthy relationship, you have to think about it as you helping someone build their credit. Evidently, there's not a lot of benefits coming from the primary cardholder's perspective, but I want you to keep in mind that there are cards out there that earn authorized users bonus such as the Chase Sapphire Preferred® Card and AMEX often sends out authorized user bonuses that are easy to fulfill as they are attractive. On top of that, you could be getting your minimum spending requirements out of the way much quicker.
Now, prior to adding an authorized user, I recommend calling your card issuer to verify if the authorized user will improve their credit score. Some banks don't offer such benefits of improving credit history. Generally, the authorized user's credit score will only change if the bank reports them to one of the three credit bureaus: Experian, Equifax, and TransUnion. Most big card issuers will subject AU's to all three bureaus. Below is a list of card issuers that do report  AU to at least one of the three bureaus:
American Express
Barclaycard (Only Equifax & TransUnion)
Bank of America
Capital One
Chase
Citibank
Discover
Navy Federal Credit Union
Synchrony (Only Experian & TransUnion)
US Bank
Wells Fargo
Can You Redeem Rewards as an Authorized User?
American Express – No
Barclaycard – No
Bank of America – No
Capital One – No
Chase – Yes
Citibank – Yes
Discover – No
US Bank – No
Wells Fargo – Yes, primary cardholder has to approve
Credit Cards Authorized Users Risk: 
Considering that you're practically letting someone benefit off of your healthy credit habits, the authorized user can also go as far as accomplishing amass credit card debt. Since the primary account holder is responsible for all purchases made by the authorized user, it could drastically affect you, the primary cardholder's credit utilization and credit history (not the authorized user). So I wouldn't necessarily recommend that you add your boyfriend/girlfriend of one month as a authorized user. If you're trying to build your child's, wife's or husband's credit score, making them an AU is a viable option.
Best AU Cards:
---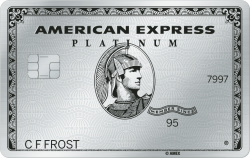 The Platinum Card® from American Express is by far one of the best cards for additional cardholders in terms of benefits and perks. You'll practically be receiving the entire suite of perks that a primary cardholder will have. That means $100 credit for Priority Pass, Global Entry or $85 TSA Pre-Check fee, Centurion Lounge access, Delta SkyClub access, and SPG Gold Status.
Editor's Note: Additional Users will not be able to get the $200 airlines accidental credit. Same with the Business Platinum Card® from American Express OPEN
Platinum Card from American Express Summary:
Maximum Bonus: 60,000 Bonus Points
Spending Requirement: Must spend $5,000 within 3 months of account opening.
Annual Fee: $550
Bonus Worth: The 60000 Bonus Points is worth about $1,080 depending on how much you value MR points.
---
Chase Sapphire Preferred Card Summary:
Maximum Bonus: 50,000 bonus points + Additional 5,000 points
Spending Requirement: You must spend $4,000 on purchases in the first 3 months from account opening, and add an authorized user (no annual fee) within the first 3 months and they make a purchase.
Annual Fee: $0 introductory annual fee for the first year ($95 thereafter)
Bonus Worth: The 50K points alone is worth $625 towards airfare/hotel.
---
Fees for Additional Users:
Final Analysis:
The Chase Sapphire Preferred® Card is definitely a viable option considering that you'll be earning 50,000 bonus points after you spend $4,000 on purchases in the first 3 months from account opening in addition to 5,000 bonus points for adding an authorized user. Of course, authorized user must make his/her's first purchase within 3 months of account opening. There are clear benefits for authorized users including an improved credit history, however, primary accountholders, you are held accountable towards whatever spending your authorized user makes. Don't forget to check out our full list of Credit Card Bonuses for all of your credit card needs.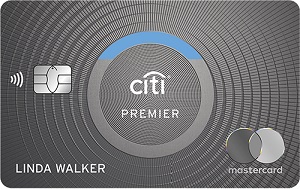 The Citi Premier® Card offers 80,000 bonus ThankYou® Points after you spend $4,000 in purchases within the first 3 months of account opening. 80,000 Points are redeemable for $800 in gift cards when redeemed at thankyou.com.

You'll earn:
• 3X Points at Restaurants
• 3X Points at Supermarkets
• 3X Points at Gas Stations
• 3X Points on Air Travel and Hotels
• 1X Points on All Other Purchases

This card comes with a $95 annual fee and no foreign transaction fees.