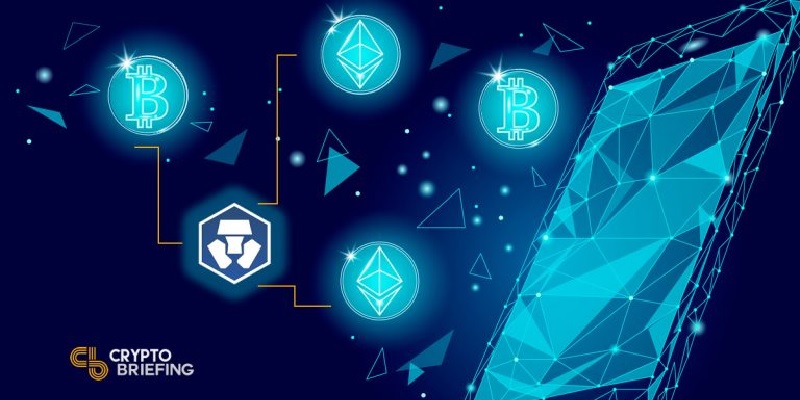 Crypto.com now has an offer for many different bonuses. Receive $25 USD in CRO when you make an account with a referral code. Then, gain no more than 12% per annum paid weekly in your cryptocurrency. Get no more than 5% back for all your expenses made with your Metal Visa card. Finally, receive $25 USD in CRO for each person that you've referred towards this cryptocurrency market.
Find more referral bonuses and other investment offers here.
You can purchase, sell, send, track, and pay for things in more than 50 different currencies. There aren't any markups or fees, you can purchase cryptocurrencies at their true price.
Read below for more information on Crypto.com items and their recent promotions.
Check out promotions from similar crypto offers from Coinbase and Gemini. More cryptocurrency offers here.
Crypto.com $25 Welcome Bonus
Receive $25 USD in CRO in your CRO wallet when you finish signing up with our referral code. You'll also have the option of putting the code in manually "2urvhczmnt"
Get your bonus when you rack up a minimum CRO in a Metal Visa card for about 6 months. You'll also be able to buy MCO in their app with a credit or debit card, crypto wallet or bank transfers are available as well.
(View Crypto.com for more information)
Crypto.com $25 Referral Bonus
Get $25 USD in CRO for each person that finishes their registration with your referral code, passes the verification, and makes a minimum CRO on their Metal Visa Card. Plus, every one of your referrals will receive $25 USD in CRO for a welcome bonus as well.
To partake in this offer:
Visit your Rewards page in their app when you click on the gift button.
Click on "See Details"
Then click on "Share Now" next to the referral code you've received.
There won't be any limitations to the amount of people you'll be able to refer, or the amount of referral bonuses you'll gain.
---
Crypto.com Features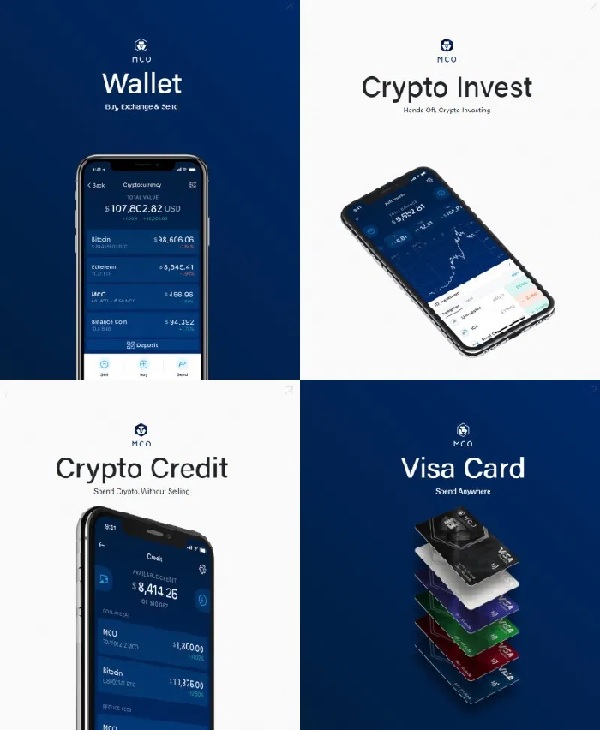 They have large range of items such as: the wallet, Metal Visa cashback cards, crypto dividends, credit for instant loans, and investment/payment choices. Here's more information about these features below:
Crypto Wallet
Metal Visa Card
Crypto Earn
Crypto Credit
Crypto Invest
Crypto Payments
This is different from the other features they have to offer. This Crypto.com wallet will let you store lots of digital assets. You'll just need your wallet address and you can send your cryptocurrencies towards it.
You can receive notifications for when the currencies are being transferred towards your wallet. Plus, the app will have you stay posted until the crypto is validated and put into your account.
Like other crypto wallets, Crypto.com will allow you to send, deposit, and withdraw digital currency. But, they include the feature to make payments directly with other types of crypto you have in your wallet (more on that below).
If you want your payments to be more simple, Crypto.com has Metal Visa card perks that change depending on the amount of MCO you saved.
Features
Black
Rose Gold/White
Green/Indigo
Ruby
Blue
MCO Stake
50,000
5,000
500
50
Free
MCO Rewards
5%
4%
3%
2%
1%
Spotify Reimbursement
(per month)
Max $9.99
Max $9.99
Max $9.99
Max $9.99
–
Netflix Reimbursement
(per month)
Max $12.99
Max $12.99
Max $12.99
–
–
Expedia Reimbursement
(per month)
Max $50
Max $50
–
–
–
AirBNB Reimbursement
(per month)
Max $100
Max $100
–
–
–
LoungeKey Lounge Access
Yes +1
Yes +1
Yes
–
–
Free ATM Withdrawal Limit*
(per month)
$1,000
$1,000
$800
$400
$200
Interbank Exchange Rates Limit**
(per month)
Unlimited
$20,000
$10,000
$4,000
$2,000
You can use Crypto Earn in the app to see different quantities of digital currencies and gain interest. The rate of interest you receive will vary on:
Whether or not you're an MCO stakeholder
How much MCO you choose to invest, and
The length of time you decide to lock it up for.
This is the amount you can gain with 500+ MCO Skate (you can withdraw at any time):
| | | | |
| --- | --- | --- | --- |
| Term | Supported Coins | Supported StableCoins | CRO |
| Three months | Up to 8% p.a. | 12% p.a. | 18% p.a. |
| One month | Up to 6% p.a. | 10% p.a. | 16% p.a. |
| Flexible* | Up to 4% p.a. | 8% p.a. | 14% p.a. |
The numbers are not as good for those with 50 or less MCO Stake:
| | | | |
| --- | --- | --- | --- |
| Term | Supported Coins | Supported StableCoins | CRO |
| Three months | Up to 6% p.a. | 10% p.a. | 16% p.a. |
| One month | Up to 4% p.a. | 8% p.a. | 14% p.a. |
| Flexible* | Up to 2% p.a. | 6% p.a. | 12% p.a. |
You'll be able to use your crypto like a collateral, this way you can borrow fiat against it. But, you need at least $100 in digital assets with no more than $1 million.
With Crypto.com, they will offer credit for a 12 month period with flexibility for interest rate payments. This way, if you skate MCO you get better rates of interest, even better if you stake at least 500 MCO.
Crypto.com states that the loan is instant with no credit check mandatory and no repayment due dates. However, like other loans, you have to go through the fine print with caution.
This was designed in the Crypto.com app as a cryptocurrency exchange. It will allow it to be performed at any market and let you customize it. Other perks will be the fast and simple setup, no management, entry, or exit fees are included. You can get personalized price notifcations for over 200 virtual cryptocurrencies.
Make payments straight from your Cyrpto.com wallet. It will be made over the purchase of gift card from different retailers.
They even have a QR code scanner, that way a partner business will take the crypto payment with no additional charges to third parties.
The company states that you'll be able to pay directly with crypto with more than 120 brands for over 60,000 different items.
Conclusion
Overall, there are many promotions going on for Crypto.com at the moment, so be sure to sign up before this offer disappears. You'll get a bunch of perks that you can benefit from, and other neat features included. There are so many bonuses that you can get just for making an account with a referral link, and their currencies work at majority retailers.