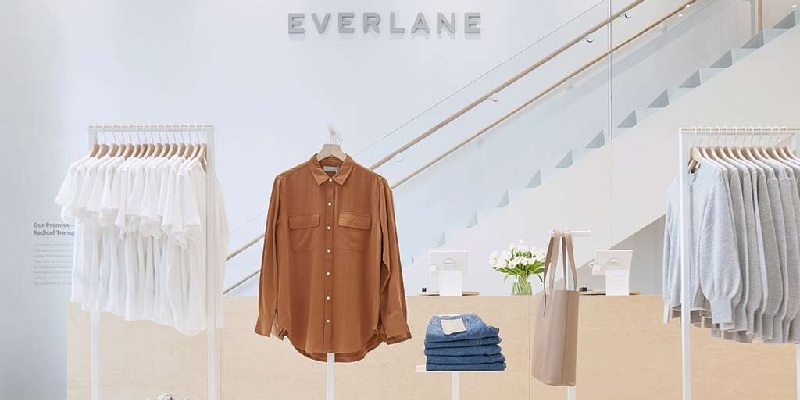 Everlane now has a 10% discount for your first order. When you refer someone towards Everlane, you'll receive a $25 in store credit after they make their first order and it has shipped. Additionally, every one of your referals will receive a 10% discount with your invite as well. Check out other referral bonuses here.
With Everlane, they make designer-quality apparel, shoes, bags, and accessories with great prices. Plus, they utilize fine materials, partners with ethical factories around the world, and shares it with you. Read below for more information on Everlane and what they have to offer.
10% Off Your First Everlane Order
Receive a 10% discount on your first Everlane order when you use a referral link to apply. Plus, Everlane's email newsletters come with sneak peaks and first dibs on new product launches as well.
Furthermore, this offer excludes any tax, shipping, and extra fees. It will not apply to already discounted items and gift card transactions. However, you have 2 days to use your welcome discount before it expires.
(Visit for more information)
Everlane Give 10%, Get $25 Referrals
You can give your friends 10% off of their first order with your referral code. Then, you will also get $25 in Everlane store credit. This bonus will be given to you after your referral uses your referral link to make an account and make their first purchase, and has their package shipped.
---
Everlane Features
Normally, Everlane releases new collections every month at half the regular cost. There aren't any crazy brand markups and no middlemen taking their cut. Additionally, it comes with free U.S. shipping on orders over $75 and easy returns as well. Some perks are:
Exceptional quality. Their apparel is made to last you a long time. Some timeless products like Peruvian Pima tees, Grade-A cashmere sweaters, and Italian shoes are made with the finest materials at the best factories in the world.
Ethical factories. Everlane visits their partner factories quite frequently, making strong relationships with owners and auditing them for compliance like: fair wages, reasonable hours, and environmental care.
Radically transparent. They believe that you should know how much your clothes cost to make. Everlane publishes the true cost behind all of their items, from materials to labor and transportation.
Conclusion
If you want to get high quality and long lasting apparel, check out Everlane. Their products come with stylish and sustainable designs. Additionally, Everlane isn't scarred to share the process and how much it costs to make their products. Furthermore, it comes with 10% off your first order when you sign up.