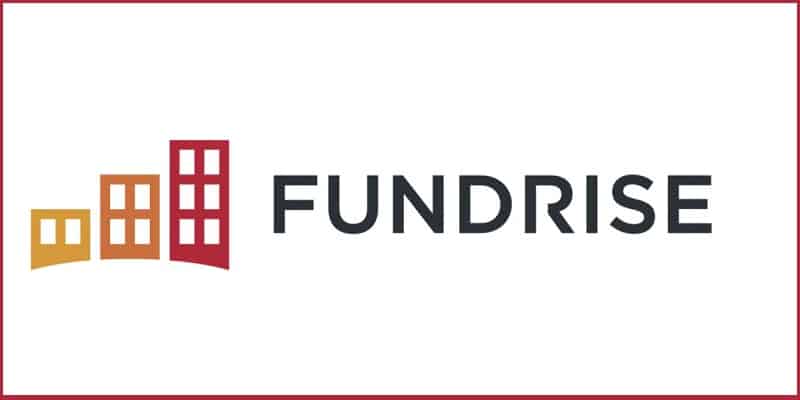 If you want the latest Fundrise bonuses or promotions, be sure to check here for frequent updates!
Fundrise is a real estate investment account that that helps with savings for stocks, bonds and other various funds. If you are interested in what other features Fundrise has to offer, continue reading the review below.
Compare Fundrise to Streitwise and Origin Investments
This company offers multiple options that you can look into and decide what works best for you and have a selection of portfolios to help you invest.
Not only that, Fundrise can be considered as an automated investing service for the real estate industry. Compared to traditional automated investing services like Betterment and Wealthfront work with diversified portfolios of stocks, bonds, index funds, etc.
The portfolio themselves offer several options to transfer and collects funds.
(Visit for more)
Fundrise Features
| | |
| --- | --- |
| Minimum Investment | $500 |
| Fees | 0.85% per year |
| Year Founded | 2012 |
| REITs | Yes |
| Property Types | Commercial |
Fundrise Promotions: $0 Advisory Fees For 3 Months
When you become a customer of Fundrise, you can start making referrals and acquire 90 days of no advisory fees per referral.
All you have to do is log into your account and navigate to that option.
(Visit for more)
What Is Fundrise About?
Fundrise has created a unique process of transferring your money into real estate market. You can invest in eREITs (Electronic Real Estate Investment Trust), eFunds and exchange-traded funds.
An exchange-traded fund is used towards bonds, commodities and other assets.
There are also a mutual funds where you can invest in a program that is managed by professionals and the funding comes from shareholders.
What Are eREITs?
eREITS are pretty much electronic trust funds and you deal with them direct through Fundrise. The fees are also lower compared to having to work with a broker.
What Are eFunds?
Another type of investment but eFunds aren't publicly traded. You can easily avoid extra charges and maximize your savings with them.
What Are The Fees?
Fundrise charges an annual asset management fee of 0.85% for the eDirect funds, but they establish strong bonds for the average person.
Fundrise Pros and Cons
| | |
| --- | --- |
| PROS | CONS |
| Low minimum investment contribution ($500) | Lack of liquidity as they are not traded on the markets. However, they do offer quarterly distributions and redemptions (they are unfortunately not guaranteed) |
| Less risky than investing directly in real estate | Tax liability – distributions are taxed as regular income, as opposed to the 15% charged on qualified dividends |
| Low fees | In comparison to Index Funds, their fee structure is higher |
| Pre-funded with their own capital | The average investment is less than $10,000, in comparison to other crowdfunding sites like Realty Mogul, which edges on $60,000 |
| Big players in the industry back the Fundrise way of investing | Not open to non-U.S. citizens (at least not yet – although they suggest you can make a request if you're an international client) |
| The deals are quality (and Fundrise only approves 2% of their deals) | |
| Their track record is one of the best in the investment industry | |
| There is no minimum criteria in terms of your own credentials (i.e. experience, gender, area code, income, etc.) | |
| 90-Day Guarantee is given to all new investors. What this means is that if you are not satisfied with the rewards gained in the first 3 months, you can close your account and Fundrise will buy your investment back at the original price you paid for it. Please note that there are certain limitations, terms and conditions. | |
| Diversity – their spread of real estate options allow you to ensure you smooth out any risk you are not happy with in the mix | |
| Accountability Policy – explained in detail below. In short, this is a guarantee that Fundrise offers each and every investor | |
Fundrise Investment Options
Fundrise offers different investment options that promote goal based investing. Some of these are:
Income Only
Income and Growth
Growth Only
These are also known as portfolios that you pick and choose from.
Supplemental Income (Create an attractive, consistent passive income stream)
Objective: Income
Should you be looking to supplement your income, this is a great way to do it. Targeted at those getting near to retirement, or for those just wanting some additional income, the Supplemental Income package is actually what I chose for my initial investment with Fundrise (more on this below). This package won't yield the highest returns over the long term.


You'll find low variability, a decent time horizon for growth, and a passive income offering in this package.
Balanced Investing (Build wealth confidently with the maximum level of diversification)
Objective: Income & Growth
If your aim is to build on what you already have, the Balanced Investing package is ideal.

Expect to leave your investment in for a moderate to long term period, and be open to many diverse avenues on the investment pickings. There are minimal risk factors with this investment package.
Long-Term Growth (Pursue maximum overall returns over the long term)
Objective: Growth
This is the package where you need to leave your money and not think about it. The Long-Term Growth package is built for the person that only wants to withdraw after a very long period of time. The results over this time will typically be better, but patience is the key here. Your investment is gauged into aggressive risk portfolios in the real estate market, and you will see many ups and downs as the years go by.
Conclusion 
Overall, Fundrise is recommended to those who are looking to specifically save for real estate purposes. They are designed to help your savings grow as you invest in different kind of properties.
Those who are looking for an automated savings account should invest their investments with Fundrise. They are less risky than directly investing with a real estate agency.