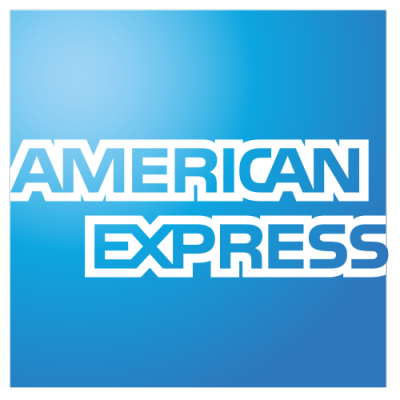 Considering how vast the credit card industry has become, this has lead us to evaluate the plenty of options when it comes to rewards redemption and using your Amex Membership Rewards Points and it's evident that some ways are more flawless than others.
Your collective Hotel points and miles can get you comfortably far, but loyalty programs aren't exactly looking for the best option or strategies for you to use your points on, which is why a best and worst options in MR point redemption is necessary, as well as taking into consideration loyalty programs as they shift gears over the years.
Membership Rewards Cards
Now, it's a given that earning points has a reputation for being difficult and complicated without credit card bonuses, so here are some American Express Credit Cards that offer quite rewarding credit card bonuses (Keep in mind the "Once per LifeTime" Rule is still in full effect)
The Amex EveryDay Credit Card from American Express
The Amex EveryDay Preferred Credit Card from American Express
The Enhanced Business Gold Rewards Card from American Express OPEN
The Platinum Card from American Express Exclusively for Mercedes Benz
Mercedes-Benz Credit Card from American Express
The Morgan Stanley Credit Cards from American Express
American Express Premier Rewards Gold Card
American Express Gold Card
Editor's Note: I recommend also checking out our in-depth comparison for Platinum Credit Cards from American Express if you're currently in the market for one! Also, some of these cards may not be publicly advertised and difficult to apply for, so here's a list of cards I recommend for MR points:
American Express Premier Rewards Gold Card
Maximum Bonus: 25,000 points
Spending Requirement: Must spend $2,000 in the first three months
Key Features: 3x on airfare purchased directly from airlines; 2x at US gas stations, US restaurants and US supermarkets; 1x on all other purchases
Additional Benefits: $100 airline fee credit per calendar year
Annual Fee: $195 (waived the first year)
The Platinum Card From American Express
Maximum Bonus: 40,000 Bonus Points
Spending Requirement: Must a spend of $5,000 within 3 months of account opening.
Additional Benefits: $200 annual airlines credit. Up to $200 a year in baggage fees and more at one airline. Airport club access including Delta SkyClub and Priority Pass Select, No foreign Transaction Fee, Automatic SPG Gold Status, etc.
Annual Fee: $450
The Amex EveryDay Preferred Credit Card from American Express
Maximum Bonus: 15,000 points
Spending Requirement: Make a spend of $1,000 in the first three months
Additional Bonuses: Use the card to make 30 or more purchases in a billing period and earn 50% extra points on all those purchases (less returns and credits).
Key Features: 3x US supermarkets on up to $6,000 of purchases annually (then 1x); 2x on US gas stations; 1x on all other purchases
Additional Benefits: 0% introductory rate on purchases and balance transfers for the first 15 months.
Annual fee: $95
High Value Options to Redeem Membership Rewards:
MR Points transferring to partner hotels or airlines loyalty programs is hands down the best way to get value in regards to this program. Get the best value out of your point with the best programs including:
1. Singapore Airlines Premium Classes
Singapore Airlines Suites is what I'd say to be the epitome of luxury when it comes to air travel. First class on the Emirates A380 would cost you 51,000 MR if you book to Tokyo or Singapore. From the US, you can always fly in a suite on Los Angeles to Tokyo for 74,375 points which is a substantial 15% discount you'll get booking on awards online. Keep in mind that you can also combine Chase UR points with MR points to book a Premium flight with Singapore.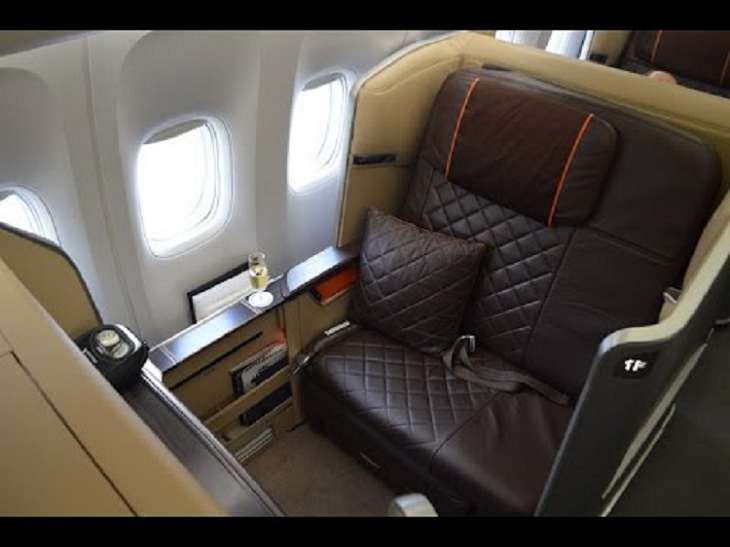 2. Etihad Guest Partner Award Bookings
Etihad Guest Miles has been a quite popular 1:1 transfer partner for Membership Rewards Program for the past years or so. With the variety of Etihad Guest partners you can book through as well as the specialization in individual partners makes this a well-known option for those looking to fly fewer miles. Using miles for flights on Etihad is quite risky though, and I would not recommend that if you're looking for good value for your MR.
3. Choice Points for Preferred Hotel Luxury Experience
Choice Privileges program, redeemable towards any Choice Hotel is a 1:1 MR transfer ratio partner, and you can occasionally find a stay at any expensive European city. For designated awards nights, hotels could range from 8,000 to 25,000 points.
Utilize your Choice points to book and optimize your Preferred Hotel experience with plenty of luxury hotels located worldwide. Keep in mind that currently, you are able to use Points + Cash booking for preferred hotels which is an option that could reap you the ut most point value. If you're considering booking with Choice Preferred, I recommend giving them a call to book first, even though, it was to my surprise that there's a wide availability at their properties.

4. British Airways Avios
You can fly from Boston to Ireland on Aer Lingus for just 25000 Avios round-trip, and you can even fly short-haul within other countries such as Japan for 4,500 Avios eah way with no fuel surcharge. Even though Avios has seen their days and by days I mean the devaluation of both MR transfer ratios and AA short-haul cost and fees that quite frankly, still hurts the average consumer, but their currency is still. It's a given that the best way to use Avios Points is still flying from West Coast to Hawaii on American or Alaska Airlines for 25,000 round-trip.
Editor's Note: Alaska Airlines is not bookable on BA.com; and you'll need to call the service center for flights.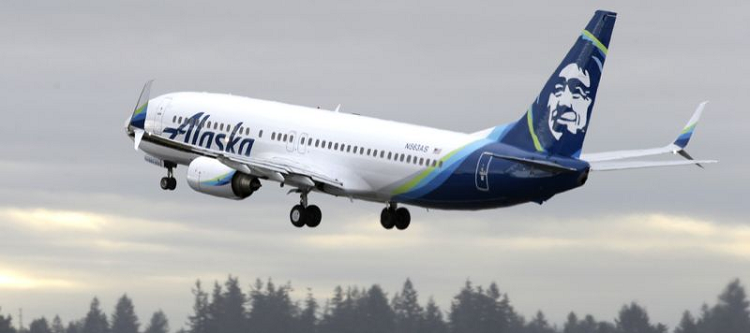 5. Flying Blue to Hawaii
Flying Blue to Hawaii will only cost you 30,000 MR points if transferred through Flying Blue's Loyalty program used by Air France and KLM. You will then receive a round-trip economy ticket to Hawaii on Delta. Again, It costs just 30,000 miles to fly from the East Coast to Hawaii, and only $5.60 in taxes and fees. This is a superb deal and great usage of MR's point value.

6. Fly Round-Trip on American via Iberia Avios
Spanish Partner Airlines Iberia allows you to transfer your Membership Rewards points and save yourself in both Avios and fuel surcharges depending on the route you choose to fly. Iberia chargers partner flights on a total round-trip mileage basis and not per segment like British Airways, this concludes that you don't have to pay another 7,500 Avios out of pocket to an Airlines Hub in the USA.
Also, Iberia does keep their fuel surcharges substantially lower on it's own flights compared to British Airways booked flights. You can always also transfer your British Airways Avios to Iberia Avios ( also it could be quite beneficial to combine Chase Ultimate Reward points transferred to Iberia) provided if and only if both accounts are stated 90 days old and is considered active. Furthermore, Iberia does have it's flaws in regards to consumers only having the ability to book round-trips.
Low Value Options to Redeem Membership Rewards:
Now these options listed below are options for redeeming your points represented as the most unattractive ways to redeem your points and is strongly recommended that you avoid these:
Shop Amazon: When you link your Amazon and MR account, you can use your points to pay for purchases made via Amazon at a borderline decent value of .7 cents per point.
Use Points for Charges: You will only receive 0.6 cents per point with this option, which in any case, is terrible point value to say the least. This is considerably a cash-back option for eligible charges, yet, deemed eligible charges seem to fluctuate without prior notice.
Free Uber rides: You are able to redeem points for Uber Ride at a value of 1 cent a piece. When you add your eligible Membership Rewards American Express Card as your payment method, Uber app will give you the option to "Use Points" to pay for Uber Rides.
Gift Cards: You can redeem your points for gift cards to specialized shops, restaurants, rental car agencies, American Express Gift cards, and so on so forth. You'll receive the usual flat value 1 cent a piece, but there are some occasions where the yield is slightly better. Gift cards from high-end brands like Four Seasons and Mandarin Oriental yield redemption values of less than 1 cent per point.
Shop with Membership Rewards: Those of you may not know but Membership Rewards has it's own online shopping mall. Finding value is quite difficult as your points are worth an average .5 cents a piece when redeemed for shopping via Membership Rewards shopping portal.
Redeem for Paid Travel: Now, value significantly fluctuates in this category option. Most of the time, you'll receive 1 cent per point towards airfare and .75 to .85 cents per point for cars, vacations, hotels, or cruises. If you are a current Business Platinum Card Amex holder, then you can redeem your points with a airline of your choice and receive 30% of your redeemed points back. Note that the airline of your choice must be the same airlines you chose the $200 fee credit to go towards.
Members Give: For every 1,000 points redeemed, American Express will donate $10 to a charity of your choice. Although, there's a limit of 500,000 points per year; If you go over 500,000 points, the redemption value will be cut to $5 donated for every 1,000 points redeemed.
Conclusion:
Now, it's a known fact that point redemption can get quite tricky and that's why it's completely necessary to make a guide on How to make the most of you  American Express Point Redemption. Most loyalty programs won't tell you the best options in terms of redeeming your rewards and it's quite understandable, because being a consumer means having to put in knowledge in what you're investing your time into.
Again, in my honest opinion, to get the best value out of your Membership rewards points, you must redeem them for either Hotel or Airfare purchases. I wouldn't recommend transferring points to Hilton's Hhonor, or Delta program. If you're a current StarWood Preferred Guest Business Cardholder, odds are, you've been targeted for a 10,000 bonus that could earn you an effective 2x points anywhere. If you're not looking for rewards redemption at the moment, check out our complete list of Credit Card Promotions for other airline bonuses and offers.


With the American Express® High Yield Savings Account:
• Earn 0.40% APY on your deposits. Your High Yield Savings account earns interest daily and is posted to your account monthly.
• Links easily with your current bank accounts. No need to switch banks.
• FDIC Insured. Your account is insured to at least $250,000 per depositor.
• No monthly fees, no minimum balance.
• 24/7 Account Access