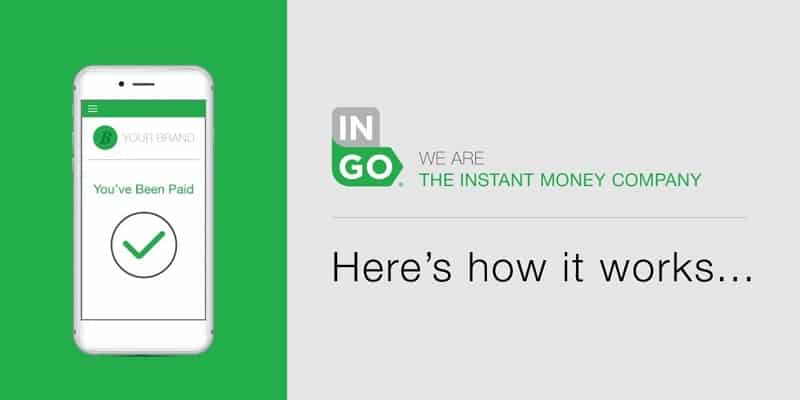 If you want the latest Ingo Money bonuses or promotions, be sure to check here for frequent updates!
Ingo Money is a money transferring app that lets you cash checks with a mobile device. If you are interested in what other bonuses Ingo Money has, continue reading the review below.
With Ingo, you can have the cash directly transferred into your bank account, PayPal or into your prepaid credit card.
There is a 2% service fee for payroll and government checks, and 5% fee for all other kinds of checks.
If you are able to wait 10 days for your funds to come in, then the service will be free.
Ingo Money $15 Sign-Up Bonus
You can earn a $15 bonus when you sign up for Ingo Money through an existing member's referral link.
You will also have to cash in your first check to receive the bonus.
How To Earn The Bonus
Register for a new Ingo Money account through a member's referral link
Download the Ingo Money app and follow the instructions to cash in your first check
You will receive your $15 bonus when the check has been cashed in successfully. It will be displayed during checkout.
Ingo Money $15 Referral Offer
Ingo Money will reward you and your referral a $15 bonus each for every successful referral.
You only need to have an existing Ingo Money account to qualify for this bonus.
How To Earn The Bonus
Log into your Ingo Money app and click on Menu → My Rewards to get your referral code.
Copy and share your code to anyone you know.
You will receive $15 for each referral that registers with your code and cashes in their first check.
You can redeem your reward by clicking on "Reward or Promo Code".
Click on your $15 reward and the amount will be added to your account
This referral bonus expires after one year upon redemption
There is no limit to how many referrals or bonuses you can earn
Ingo Money $10 Bonus Using RushCard
Ingo Money has also partnered up with RushCard and is offering a $10 b0nus when you use the promo code "RUSHGET10".
How To Earn The Bonus
Log into your RushCard mobile app.
Click Menu → Load Check with Ingo.
Follow the instructions for submitting a check.
Select how you want your funds to be loaded.
Enter RUSHGET10 and click "Apply".