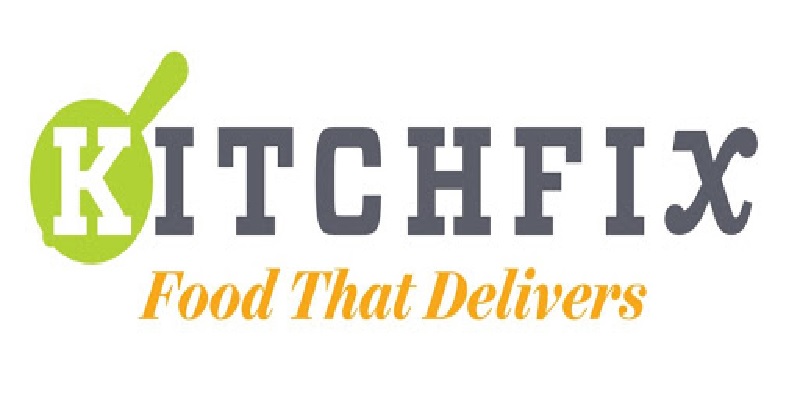 Kitchfix now has a $20 discount on your first order. Plus, you'll receive a free $20 credit for each person that you've referred towards the Chicago meal delivery service. View other money referral bonuses here.
With Kitchfix, they believe in eating better rather than eating less. They provide fully-prepared delicious meals and snacks delivered straight to your door or at a local Kitchfix spot. Their service is available a la carte on a subscription.
Check out other offers from Uber Eats, Postmates, Doordash, and Grubhub.
Read below for more information on Kitchfix and their recent promotions.
Kitchfix $20 First Order Discount
Receive $20 off of your first Kitchfix order of a la carte meals when you register for an account with a referral code. However, this offer is available for new customers only.
Feel free to leave your referral link down in the comments section below.
(Visit Kitchfix for more information)
Kitchfix $20 Referral Credits
Get 200 bonus points (worth about $20) for each person that applies for a new Kitchfix account with your personal referral code. Then, they must place their first order. Every one of your referrals will receive a $20 discount as a welcome bonus as well.
Kitchfix Features
They believe in making simple, healthy choices. That's why they are committed to:
Taste. Kitchfix is chef-owned and driven, this way taste is always a priority.
Nutrition. All the food they make is approved by a nutritionist.
Options. They give healthy, convenient food to fuel you for the whole day. This includes fully-prepared meals, breakfast, and snacks. Their menus change weekly.
Natural. All their food is non-GMO and has no gluten, dairy, corn, soy, refined sugars, and artificial preservatives.
This is how Kitchfix works:
Visit Kitchfix.com and look at their menu for the week.
Pick the meals you want
Choose the size you want (customized options available)
Decide to get delivery or pickup
Get your food
Reheat your food as shown on the packaging
Enjoy your Kitchfix meal
Kitchfix even has a loyalty program you can sign up for to earn rewards. Receive one point for every $10 spent on a la carte meals. Every 10 points you earn will earn your a $1 discount on your order. However, this program does not reward subscribing, grain-free grocery or in-store spending.
Conclusion
With Kitchfix, they provide a healthy and delicious meal delivery service. When you sign up, you will get a $20 discount as well. Plus, you'll earn more when you make referrals towards this meal-prep.