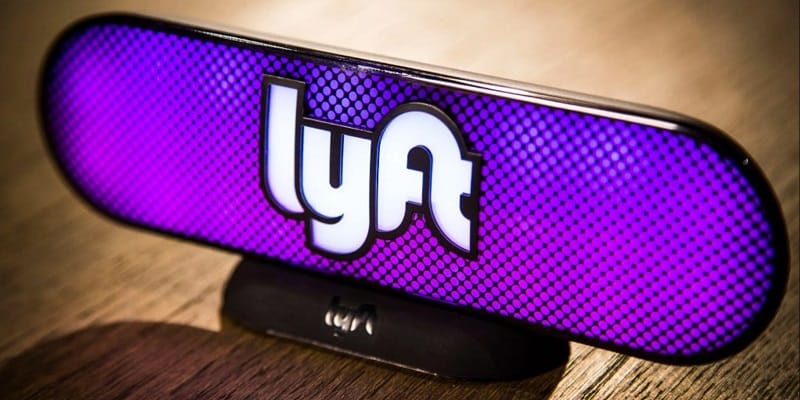 Lyft is a user-friendly ride-sharing service that is operated on a mobile device. They are located in San Francisco, and operates in about 644 cities around the nation. Additionally, they serve 12 cities in Canada as well. If you are interested in other Lyft bonuses, continue reading the review below.
Right now, Lyft is offering a free ride credit for each person that you've referred. Plus, with every successful referral you make, you will also receive a free ride credit. The credit amount varies and will depend on the market you are in. Check out other ways to make money with referrals here.
Here are some other rideshare offers such as: Uber, Waze Carpool, Getaround, and Freebird.
Lyft Driver $1,400 Bonus
Apply using our link and get up to $400 bonus after you complete 100 rides within 30 days. So sign up today and start earning money for each ride!
Keep in mind that requirements may vary on which city you reside in and that renters aren't eligible for referral bonuses.
How to Earn $1,400 Bonus
How to Earn BonusDriver RequirementsLyft benefits
Click on the Lyft Driver promotional button above to start your application process.
When you arrive on the page, you're required to input a referral code.
If you follow a new driver promo link from Facebook, Craigslist, or Google, the code should be automatically entered for you. If you don't enter a code when starting your application, you won't be eligible for this promotion.
Complete your application and wait for it to get approved.
Once it's approved, complete the specified number rides within the allotted time frame of being approved.
You must have 1 year of driving experience and be 21 years or older.
A background check
Insurance and other documents
Must have a 4-door vehicle, or rent a car through Express Drive
With Lyft, you're free to drive, earn, and get paid when you choose.
Get 24/7 support.
Earn with your own car or rent one with Express Drive.
(Drive your way)
Lyft Give 1, Get 1 Free Ride Referrals
You can now give your friend a free Lyft ride in specific locations when you refer them. Plus, you'll even earn a free ride for yourself. Check if this bonus offer is valid in your area by clicking "Free Rides" on the top left menu.
Refer friends with the Lyft app by going to "Free Rides" and sending invitations to the contacts in your phone. Your friends are also able to put in your personal referral link found in this section. They must go to the "Promo" screen when they apply. Then, you'll receive your credit after your referral finishes their first ride.
Referral credits will vary depending on the market you're with. Hypothetically, for Houston, TX market:
"You must be new to Lyft and in an eligible market to qualify. $2.50 off your rides. You have 2 rides remaining. Offer valid until 15 days after activation. Cannot be combined with other offers. Subject to Lyft's Terms of Service."
Then use a referral code for your first sign up credit. Feel free to leave your personal referral code down in the comments section below.
---
Lyft Features
Now, Lyft can take you where you need to go. First, they match you with a driver, then finds the fastest bus route, or shows you the closest scooter. Once it gets you to you there, you can book with Lyft. There are 9 different options to pick from. Their app also has:
Safety tools
Every Lyft driver goes through screens and background checks. If they don't pass the checks, they aren't eligible to drive for Lyft. Plus, you can share your location and route with someone you trust, hiding your contact info and in-ride 911.
Lyft Pink
This membership ($19.99 a month) comes with many perks such as:
15% off rides
Priority airport pickups
3 relaxed cancellations a month
Surprise offers and seasonal discounts
Waived lost-and-found fees
3 free or discounted bike or scooter rides.
Rider Rewards
Link your account with the listed partners below to make your rides more rewarding.
Chase Sapphire Preferred Card
5x points or 5% cash back on Lyft rides
Chase Sapphire Reserve
10x points on Lyft rides

1 free year of Lyft Pink Membership

Delta SkyMiles
1x miles on each ride in the U.S.

2x miles on all airport rides

No more than $20 in ride credit as a new rider

Hilton Honors
3x points on Lyft rides

2x points on shared rides

Redeem points for Lyft credits

Ibotta
Earn cash back on every ride in the U.S.
Rakuten
$10 cash back on your first Lyft ride

Earn on each ride afterwards.
Conclusion
Overall, when you sign up with Lyft and refer friends and family, you'll earn a free ride credit for every successful one. This is a great ridesharing app that will take you to your destination fast and safe. Additionally, you'll be able to gain rewards, points, and cash back when you link your account.