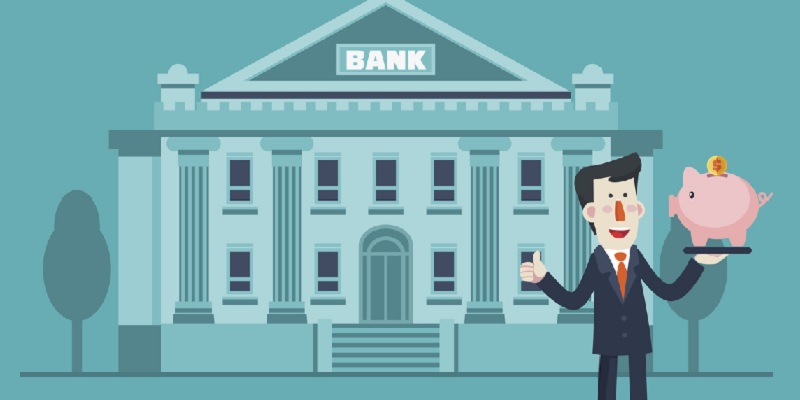 Everyone's went over budget on a couple things in a month before. Then you've resorted to overdrawing from your checking account.
If there's an overdraft on your bank account, you will have to act fast in this situation. If it's not resolved immediately, then you can be going downhill in fees and bounced checks. With this in mind, you will also be hurting your credit score.
Many banks will charge you a fee if you've overdraft from your account, typically from $25-$40 and some daily fees will be put in place for every day that your account has been overdrafted. You will have to take responsibility for paying for that and for the negative balance on your account is included. There is a possibility of you having to pay for a returned check fee, they can build up pretty fast, You might be finding yourself depositing a paycheck and the whole thing for your overdraft balance and fees.
If you've overdrawn from your bank account, just follow the steps provided to correct this situation.
Stop Using the Account
If you've overdrawn from your account, it would be a great idea to stop using your checking account until everything's back in order. This will also include non-essential purchases as well.
You can also look into cashing your paycheck in rather than depositing it. If you put in a direct deposit, you can think about changing that with your employer. However, if you don't do this, it will be a bit harder to save since the bank will use your checks to pay for your negative overdraft and additional fees. If your check has been rerouted, then you will be able to see the funds to pay your bills and buy essentials.
Remember, that if your account has been overdrawn, you shouldn't put unnecessary charges onto your account until you've gotten your account situated.
There are some instructions provided if you have overdrawn from your account.
Discontinue automatic payments on the account.
Think about pausing your subscriptions.
Things like gym memberships or other subscriptions will allow you to pause your membership for a month or two. Get in contact with them to see your options.
Balance Your Account
Next, you should manually balance your account. By doing this, it will give you a general idea of the amount you need to put your account on the right tack. Remember to include any of the returned check or overdraft fees.
You will be able to balance your account in 2 different ways. One way is to sign into your online account to view the amount you've spent, checks you wrote, direct deposits you set up, or other payments you've made. Or you can look at your checkbook or account ledger, however, this will only help you if you have an updated tab of how much you've spent.
If you don't normally balance your account normally, it's a good idea to regulate your account as of this moment. It will for sure help you if you have any problems with your overdrawn account. You can start by keeping track of the transactions you have every day and market off when they've cleared your account. Keep in mind, that balancing your account requires more effort other than looking at your balance everyday.
Remember the following when you're balancing out your account:
You might have to backtrack to the previous months to see where the downhill started.
With an overdrawn account, it can keep getting worse, even if you think about the overdraft fees.
Figure out the amount you're required to have to bring your account back on track as soon as possible.
Bring Your Account Balance Back in the Positive
It helps to work on bringing your account back in the green as fast as you can. If you use cash to pay for your expenses, deposit some of it towards your checking account every pay period to help reduce the deficit. Think about selling items that you don't need to gain some extra cash to deposit into your account.
You should also consider contacting your bank's customer service representatives. Lots of banks will waive the first overdraft or returned check fee. But, remember that banks don't necessarily have to refund any of these fees. Basically, you will receive better results if you ask nicely, which is obvious.
You should try asking to have your overdraft fee reversed. This will make it easier for you to bounce back financially by owing them a less amount of money.
Banks can even charge a daily fee for each day that you've been overdrawn. Put this possibility into your plan to get your account back in good standing.
If you can, you should look into borrowing money from a friend or family member to assist you into bringing your account back up to stay clear of more overdraft fees.
Communicate With Your Bank
If you owe them a large amount and don't think you're able to fix your overdrawn account, you should talk to your bank to help advise a plan. This will help you in fixing your account without being reported to ChexSystems or hurting your credit score.
The bank you're with can let you make a payment plan, that way you can work on your account while you work on other responsibilities.
While you work with your bank to fix the problem, you should remember that:
Your bank can make a payment plan for you to pay the amount back, or they can close your account entirely. With either option, you will still be held accountable for paying the bank the money you owe them.
Be direct, nice, and have strong communication with your bank to help with your problem and looking for a solution.
Continue to Monitor Your Account
After you've fixed everything, you should continue to use the same account. It's important to keep a running ledger and stay with a monthly budget to avoid an overdraft from happening once more.
Once you have cleared everything up, you can continue to use the same account, but it is important to keep a running ledger and stick to a monthly budget to prevent this from happening again.
It's not hard to check on your account everyday to see what's been cleared and what hasn't, especially if they have a mobile banking app. This will also make it easier for you to see any mistakes that the bank could've made or any changes that could've been done.
Keep in mind, that you can't just glance at your balance online or from the ATM and think that it's the right balance. Not all of your checks or debit card transactions are right, since they might not have been cleared. It's good to have a running balance for your bank account.
Bottom Line
If you've overdrawn from your account this is very helpful on getting you back on track for your bank account. You should stop putting any further transactions on your account and start keeping track of your expenses and what you put onto your account. Using cash to pay for your purchases instead of relying on your card is a great way to reduce a building overdraft. You should keep tabs on your balance and see what could've started the overdraft. If you're having problems, it's a good idea to contact your bank and ask them to assist you in making a plan to get you back into good standings.