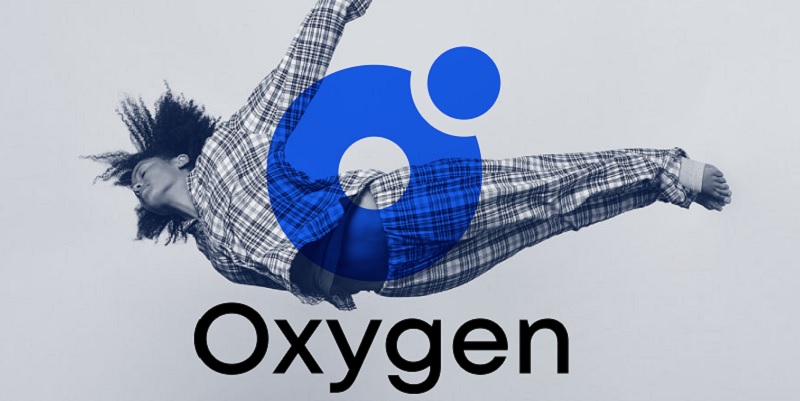 Oxygen Bank now has a $25 cash bonus for new members. This banking and financial service also has a "give $25, get $25" referral bonus as well (more on that later). Check out other referral bonuses here.
With Oxygen, they are a new digital bank that is made with freelancers in mind. Plus, members will receive malleable banking, real money cashback, and a line of credit as well. There are no monthly or overdraft fees to stress over either.
Read below for more information on their recent bonuses.
Oxygen $25 Welcome Bonus
Receive a $25 cash bonus when you make a new Oxygen Deposit Account with a current member's referral code. Then, you must deposit at least $200 and make at least 5 debit transactions in the first 60 days of having your account open. Your bonus will be credited towards your Oxygen account in the first 10 business days of qualifying for this bonus.
This bonus is available for new Oxygen Bank members with no current or prior Oxygen account.
(Visit Oxygen Bank for more information)
Oxygen Give $25, Get $25 Referrals
As the name states, just give $25 to get $25 with Oxygen's Refer-a-Friend program. You must have an existing Oxygen account to be eligible. To partake in this program:
Visit the "Invite-a-Friend" section in the app to get your personal referral code.
Share your referral with friends and family.
Receive $25 when your referral signs up with your link, then deposits $200+ and uses their Oxygen debit card at least 5 times in the first 60 days.
Gain no more than $500 in Oxygen referral bonuses every 6 months.
Editor's Note: If you share your referral code online publicly, you may be disqualified for the bonus.
Oxygen Bank Business Account Bonus: Up To $429 Bonus for Previous Brex Account Owners
If you were a previous Brex account owner, you can earn a $100 cash bonus + a free iPad ($329 value) if you make a $10,000 deposit and 5 debit transactions.
How To Earn Bonus:
Open a new Oxygen Business Account via Web or Mobile App
Fund the account $1,000 for a $100 cash bonus.
Fund $10,000 and get an additional iPad. Must fund within 30 days of account opening and maintain the balance for 30 days.
Complete 5 debit purchase transactions with the Oxygen Visa® Business Debit Card within 60 days of opening the account
(Visit Oxygen Bank for more information)
Oxygen Features
After you open an Oxygen Deposit Account, you'll be able to receive a Visa Debit Card, this way you're able to withdraw your funds immediately. Plus, members will have fee-free access to over 30,000 Moneypass ATMs as well.
You'll be able to apply for a line of credit too. Oxygen will assess your financial standing before they approve your account. Normally, freelancers will have a difficult time getting approved for a line of credit because of their inconsistent income.
If you use your credit line as a security net and have it stay untouched, you won't have to pay interest at all. However, if you do use your line of credit, Oxygen will charge a flat monthly fee until you're able to pay back what you owe entirely.
Some other features are:
Links to other bank accounts
No minimum balance requirements
Virtual cards
No overdraft fees
Cashback rewards
No foreign transaction fees
Immediate transaction alerts
FDIC insured
User-friendly app for iOS and Andriod
Customer support everyday
Conclusion
Overall, if you're a freelancer that's looking for a line of credit, Oxygen Bank is an excellent choice for you. They will go over your financial standing before you're able to get approved. Plus, you'll receive a deposit account and a Visa debt card when you register.
Learn more about the latest bank promotions here.