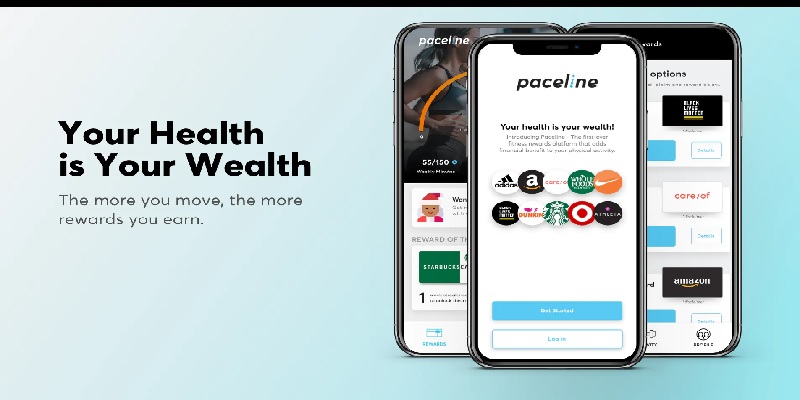 Paceline (paceline.fit) is giving away free gift cards to reward you for exercising and reaching your weekly goals. Plus, you'll also earn a $5 Amazon gift card bonus for every person your successfully refer to the fitness rewards app. See more referral bonuses here.
Read below for more information on current Paceline offers.
Paceline Free Gift Cards
Earn free gift cards from brands like: Athleta, Kind, Nike, Starbucks, and Whole Foods. After you reach 150 exercise minutes for the week. If you continue your streak, you'll see even bigger rewards at the one-month and three-month mark. Link your debit or credit card, and Paceline will curate rewards based on the brands and purchases you already make.
Just download the Paceline app, connect to your Apple Watch, Garmin or Fitbit, and get moving.
Paceline $5 Referral Bonuses
Get a $5 Amazon gift card for every person who signs up for a Paceline account with your referral code and links their debit or credit card. To participate, you must have a Paceline account and link a card to it.
You can earn a maximum of 100 referral bonuses, or a total of $500 in gift cards. Referral rewards are sent out every Friday at 12am, PST, and may take up to one businesses day to process.
Here are some referral codes you can use when you sign up (doesn't look like there's any incentive for using a referral code).
Conclusion
Paceline offers a way for you to get rewarded with free gift cards for working out. You might also be interested in HealthyWage. The platform makes weight loss fun with cash prizes, social motivation, positive peer pressure, and competition. Currently, they're offering a $40 prize boost to new members.