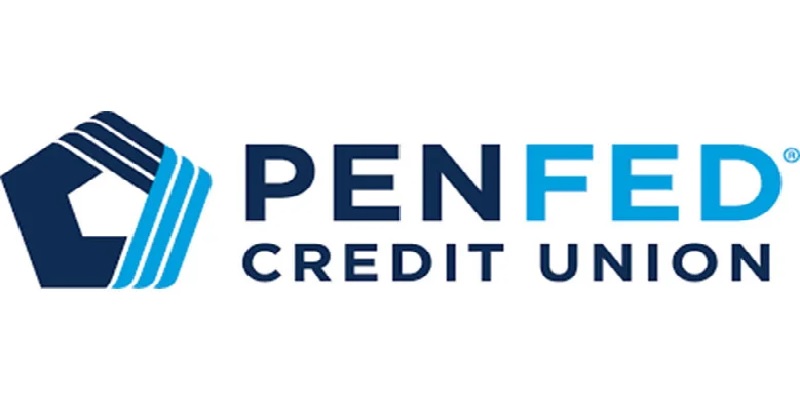 Pentagon Federal Credit Union or PenFed, offers student loan refinancing with their many banking products and services. If you want to lower your student loan interest rate, reduce payments, or combine your loans with your spouse, then PenFed is a great option for you.
Read below for more information on what PenFed has to offer.
PenFed Student Loan Refinance in a Nutshell
| | |
| --- | --- |
| Loan Terms | 5, 8, 12, 15 |
| Loan Amounts | $7,500 to $300,000 |
| Loan Types | Variable, fixed |
| Cosigner | Yes |
| Autopay Discount | None |
PenFed Student Loan Refinance Features
PenFed's student loan refinancing product stands out for multiple reasons. It's powered by Purefy, a fintech firm that specializes in student loans. Plus, it enables married couples to refinance student loans together. This gives refinancing of parent PLUS loans, lets you release a cosigner after 12 timely payments and more.
Prequalification
Use PenFed's Find My Rate Tool to check what kind of loan terms, interest rates and monthly payments you can expect from PenFED and other lenders. However, you will need a soft credit pull so it doesn't affect your credit score.
Couples Refinancing
PenFed offers spouse loans, so you can save money by refinancing your student loans together. The lender will combine your incomes and base your interest on the higher of your two credit scores. It's very helpful if your spouse doesn't work, or if one person earns significantly more than the other.
Parent PLUS Loan Refinancing
Not like most other lenders, PenFed lets you refinance federal parent PLUS loans, either as the mom, dad, or the ex-student.
Cosigner Release
You'll be able to add a cosigner to take advantage of their credit in order to be eligible for refinancing and get a lower interest rate. After 12 months of consecutive on-time payments, you can apply to remove your cosigner from the loan. This is a generous policy compared to other lenders who require years of timely payments before you can apply to release your cosigner.
In-House Loan Servicing
PenFed services their own loans, which means you don't have to worry about your new debt being passed off to a loan servicer who then manages your repayment. Plus, all borrowers get assigned a personal student loan advisor.
Member Discounts
PenFed members enjoy discounts on: auto, home, financial, and other products and services. Some of these services will include car rentals and tax preparation software. For complete details, visit the PenFed website. 
PenFed Student Loan Refinance Fees
| | |
| --- | --- |
| Application Fee | None |
| Origination Fee | None |
| Prepayment Penalty | None |
| Late Fee | 20% of the interest portion of the payment |
PenFed doesn't charge any application, origination or prepayment penalty fee. But, if your payment is more than 5 days late. The lender will charge you 20% of the interest portion minimum $5, maximum $25 except where prohibited by law.
PenFed Student Loan Refinance Requirements
PenFed is a credit union that's designed to provide services to employees of the Department of Defense, and active-duty military and veterans. With this in mind, anyone is able to join by opening a PenFed savings account with an initial deposit of $5.
Other than being a PenFed member, you'll have to meet certain income and credit requirements to apply for student loan refinancing.
Laon Amount
Up to $150,000
Above to $150,000
Apply Without Cosigner
● 700 credit score
● $42,000+ annual income
● 725 credit score
● $50,000+ annual income
Apply With Cosigner
● Your credit score is between 670 to 699
● Your annual income is between $25,000 and $41,999
● Your credit score is between 670 to 724
● Your annual income is between $25,000 and $49,999
Cosigner Requirements
● 720 credit score
● $42,000+ annual income
● 725 credit score
● $50,000+ annual income
The maximum debt-to-income ratio is 25% for those with undergraduate degrees and 40% for those with graduate degrees.
Even if you file for bankruptcy, you might be eligible for student loan refinancing with PenFed:
The bankruptcy must be 10 or more years ago, or
The bankruptcy is recent, but you and your cosigner meet all credit, income and debt-to-income criteria.
Other than income and credit requirements, you have to:
Be a U.S. citizen
Have a bachelor's degree or higher
Have attended a school authorized to receive federal aid
PenFed Student Loan Refinance Limitations
Before you sign up to refinance your student loans with PenFed, you should consider the following:
A bachelor's degree and credit union membership are required.
Limited loan terms, maximum 15 years.
No official forbearance or discharge policy.
No autopay discount.
Conclusion
Refinancing your student loans with PenFed is a great fit for you if you and your spouse want to refinance loans together. Plus, if you want to take over parent PLUS loans, or if you need a cosigner for approval.
But, if you're looking to go back to school, you'll want to go with a program that has great deferment policy like Discover student loan refinance.