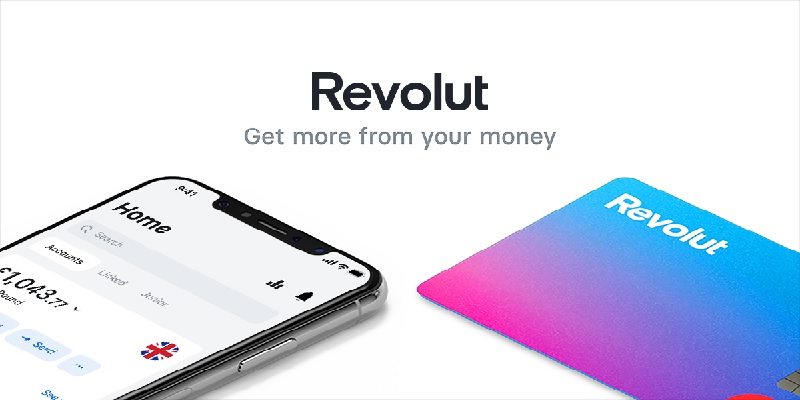 Revolut (revolut.com) now welcomes new members with a cash bonus (referral link required). If targeted, you'll be able to partake in their referral program to earn extra free cash for each person that claims their welcome bonus using your personal referral link. More referral offers here.
Similar to N26, Revolut is another popular mobile banking app from Europe with worldwide usability, savings benefits, and budgeting features. All of these come with no hidden fees.
Compare Revolut with other mobile banking options.
Read below for more information on Revolut and what they have to offer. For more current offers, check out our bank bonuses page. Popular offers can be from banks like: Chase Bank, HSBC Bank, TD Bank, Bank of America, BBVA, and more.
Revolut Up to $50 Welcome Bonus
Remember, the Revolut referral program's availability changes often. Check with their website for updates here and here.
Revolut is now  giving new customers a cash bonus if you register via a targeted member's referral link and complete the qualifications.
To get the bonus, you must verify your identity, deposit funds by connecting your bank account or debit card, order a physical Revolut debit card. Then, finish 3 purchase transactions (for any amount) with your new Revolut card. This includes purchases on your virtual card while waiting for your physical one to arrive.
(Visit for more information)
Give $50, Get $50 Referral Program
Current Revolut members who are targeted for the Referral Program can refer up to 25 friends to earn a $50 bonus for each successful referral.
Feel free to leave your personal referral link down in the comments section below.
Types of Revolut Accounts
Revolut offers three pricing plans – Standard, Premium and Metal. Let's compare them below:
Standard
Premium
Metal
Monthly cost
$0
$9.99
$16.99
Spend in 150+ currencies
Yes
Yes
Yes
Exchange in 28+ fiat currencies
Up to $1000/mo
Unlimited
Unlimited
No cost ATM withdrawals
Up to $300/mo
Up to $600/mo
Up to $1200/mo
Free Revolut card
Yes
(excl. delivery)
Global express
delivery
Global express
delivery
Disposable virtual cards
–
Yes
Yes
Earn APY on saving
0.15%
0.28%
0.28%
Instant access to 2 cryptocurrencies
Yes
Yes
Yes
1 free SWIFT transfer each month
–
–
Yes
Revolut Junior
1 kids
2 kids
5 kids
Overseas medical insurance
–
Yes
Yes
LoungeKey Pass access
–
Yes
Yes
Free lounge passes for if your flight is delayed
–
You+1
You+3
Delayed baggage & flight insurance
–
–
Yes
Priority customer support
–
Yes
Yes
And that's not all. Revolut is more than a mobile banking app, it also:
Helps you budget. Revolut connects to your other bank accounts, so you can manage all your finances from the app.
Helps you save. Savings and Personal Vaults let you put aside money for certain goals, round payments to save your spare change, earn up to 5.00% on your savings, set up financial goals and deadlines to stay on track and much more.
Helps you get discounts and cashback. Unlock offers and earn rewards towards travel, retail, restaurants and more.
Conclusion
The popular European app Revolut is making its way to the United States. It's designed to have amazing features, and won't take any extra fees when you exchange foreign currency or when you make transactions overseas.
Check out Chime, another mobile bank. Currently, they are offering a $50 bonus for new members as well as $50 referrals.