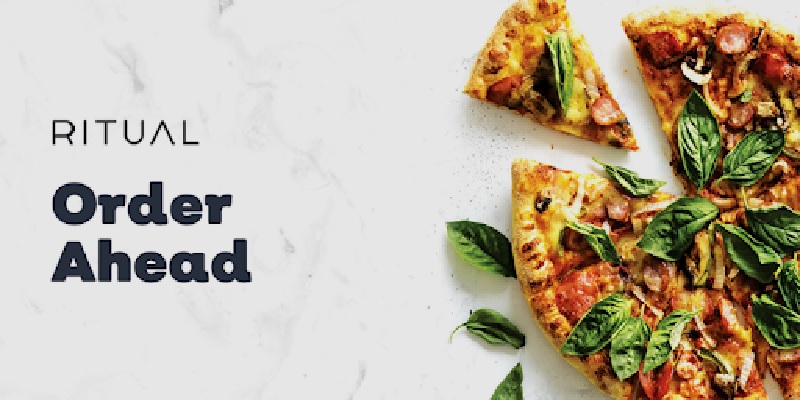 Ritual is now giving new members $6 in free credits to use towards their favorite restaurants and cafes. Plus, you will receive bonus credits or each person that you've referred towards this restaurant ordering service. Check out other money referral bonuses here.
With Ritual, they are a "social ordering" app that will enable you to connect with your favorite restaurants. Just order ahead and pick when you are able to come get it, or have someone else pick up your food for you.
See other bonuses from Uber Eats, Doordash, Grubhub, and Postmates.
Read below for more information on their recent bonuses.
Ritual $6 New Member Credit
Receive no more than $6 in bonus credits ($3 when you apply, and $3 after you've placed your first order). You'll be able to use these at participating Ritual restaurants and cafes. Just make a new account with a referral code then you'll be able to earn this bonus in no time.
The first $3 credit will be posted into your account immediately. Once you've finished your first order, the other $3 credit will be posted to your account automatically. Additionally, keep in mind that these credits will expire 3 months after you've received them.
Feel free to leave your unique referral code down in the comments section below.
(Visit for more information)
Ritual Referral Bonus Credits
Get bonus credits for each person that you've referred towards this restaurant ordering platform. Plus, every one of your referrals will even receive $6 in bonus credits for applying with your referral code.
To partake in this offer:
Go to "Menu"
Click on "Refer Friends and Earn Credits" in their app
Share your personal referral link with your contacts.
After your referrals have finished their orders, you'll gain bonus credits for Ritual orders you make in the future.
Ritual Features
Ritual is a social service that allows you to order from your favorite local restaurants and cafes. You will be able to:
Skip the line and save time.
Pick-up for you and your coworkers when you can't get away from work.
Skip the trip by putting your order with your coworkers order and they can get it for you.
Ritual will allow you to:
Gain rewards with each order. Redeem your rewards for discounts and free food options.
Keep the team fed. They give office managers, business owners, and culture builders with flexible meal plans for your workers.
Conclusion
When you use Ritual, it will make it much easier for busy workers to get lunch delivered without leaving their work. Plus, you'll be able to earn rewards for signing up and referring people towards this service.