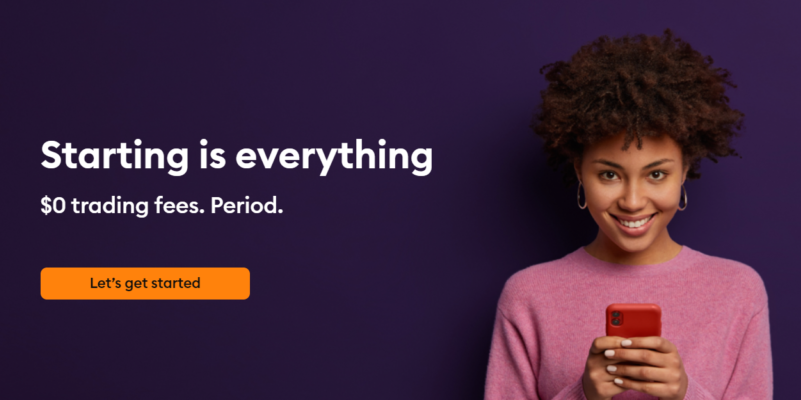 Stockpile is offering new customers a $10 bonus in free stock. Plus, they can also get an additional $10 bonus in free stock for every person who claims their welcome stock using your referral email.
Find all the best investment bonuses here.
Stockpile is an app-based brokerage that lets new investors of any age a more accessible way to learn more about the stock and get started in investing. With a simple interface that makes buying and selling stocks quick and easy, while gift card options encourage their users to make shares of stock the gift of choice.
Continue reading below to learn more about Stockpiles bonuses and the latest offers.
Stockpile $10 In Free Stock

You can earn a $10 gift card for your choice of free stock when you request an existing member's Stockpile referral email. To be eligible for the bonus, you'll need to use the link provided in the referral email to open an account and fund it.
Please note that this offer is valid for new customers only. If you have a referral link feel free to share it in the comments section below!
Give Free Stock, Get Free Stock Referrals

Stockpile members can earn $10 in free stock for eligible referrals that uses their link to sign up. Not only that, your referral will also earn $10 bonus in free stock.
To get stated, find your referral email form in your Stockpile account. It's also good to know that there is no limit to how many referral rewards you can earn.
---
Stockpile Features
| | |
| --- | --- |
| Minimum Balance | $0 |
| Tradable Securities | Stocks & ETFs |
| Mobile App | iOS & Android |
| Customer Service | Email |
Stockpile enables customers to buy fractional shares with as little as $5 making it possible for anyone to own stock in their favorite companies including Amazon, Apple, Alphabet, Disney, Nike, Tesla and 2k other stocks and ETFs.
You also get access to features:
Through your Stockpile dashboard, you are able to see tickers that show what's trending and top gainers or you can also choose to see other industries. Just click on the tickers tile to select how much money you'd like to invest in the stock then execute the trade. You can also view your portfolio progress.
They have a range of offerings available with over 4,000 stocks and ETFs securities available including non-U.S. stocks. Please note that Forex, options futures and mutual funds are not available.
You can also add tickers to a watchlist which you can see from your dashboard.
Access news & research where you can view basic price charts for various time frames and basic stats like 52-week highs and lows, dividend yield, and P/E ratio.
Get educated about the stock market through their mini-lessons and by reading their blog or beginner's guide. Once you get familiar with markets, dividends, ETFs and more, you can invest with more confidence.
You can also create custodial accounts for your kids so they can learn about investing very early. You can set it up easily and monitor the activity.
However, Stockpile's best feature is how easy it is to purchase gift cards for stock ownership. Just choose the dollar amount desired. This is a good gift for any occasion. Your recipient can redeem the gift card by setting up a Stockpile account and purchase the stock or stocks.
---
Stockpile Pricing & Fees
Stockpile doesn't charge any commissions or trading fees. And there are not monthly or annual account fees and no minimum balance requirement. Plus, enjoy no fees when you fund your account and when you purchase gift cards.
Conclusion
Stockpile is a great way to get started in investing if you're trying to dabble in the stock market. It's simple and affordable and with as little as $5 you can buy fractional shares from companies like Amazon, Apple, Nike, Tesla and 1k other stocks and ETFs.
See BankCheckingSavings' Best Investment Bonuses here.