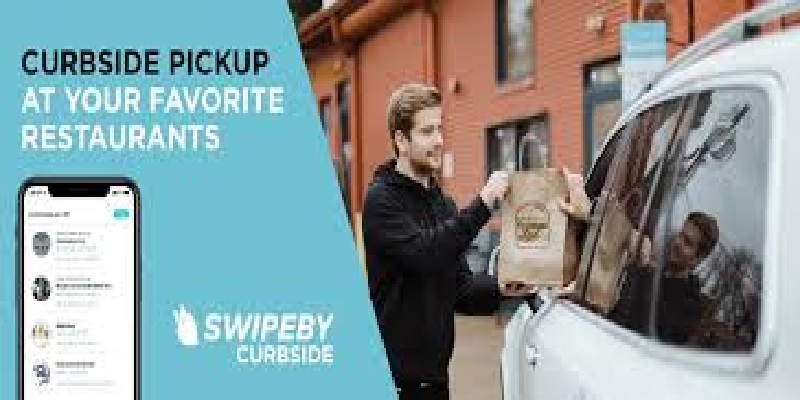 Swipeby now has a $5 off your first order. Plus, you'll receive a $5 bonus credit for each person you've referred towards this restaurant ordering service. Check out more referral bonuses here.
With Swipeby, it's a mobile app that allows you to look for and order from your favorite restaurants. Then, you'll be able to pick it up curbside. Once your food is ready, the restaurant employee will bring your food right to your car.
See more bonuses from: Uber Eats, Grubhub, Doordash, and Postmates.
Read below for more information on their appealing offer.
$5 Off Your First Swipeby Order
Receive a $5 discount towards your first Swipeby order over $15 (before taxes and tip). Just download the app and make a free account, then verify your email address. Once you've done all of that, put in a promo code when you checkout.
Use the promo code T2580 only for your first order on a Swipeby order over $15. This is limited to one per customer.
(Visit for more information)
Swipeby $5 Referral Credits
Get a $5 food credit for each person you've referred towards this service. Then, they must use your promo code when they checkout. Plus, you must have a Swipeby account to partake in this referral program. Lastly, there aren't any limitations on the amount of credits you'll be able to earn.
However, keep in mind that they do expire after 30 days, so be sure to use them before then. You'll be able to find the referral option in the app after you've made a free account.
Swipeby Features
With Swipeby, it will grant you access to local restaurants with their user-friendly mobile ordering and convenient curbside pickups. Additionally, it's free to download, to make an account, and to order from. Scroll through your favorite food places, look at different menus, pick and customize your items, and pay from the app. Some other perks are:
Filter by: distance, food preparation time, price, and type of food.
See the food before you order it.
Look at your order history and reorder if you want.
Make a list of your favorite restaurants or plates.
Save your preferences.
Daily food discounts.
After you've placed your order, go to the restaurant and park at their designated Swipeby space. Then, an employee will bring your food right to your car. You won't need to call or go into the restaurant to get your food. Furthermore, there's also the option to pick up your food inside by clicking "In-Store" rather than curbside pickup.
Conclusion
Overall, this app is great to get daily discounts towards your favorite eatery places. Plus, you'll be able to pick from picking up in-store or curbside. With a promo code, you'll be able to make a free account and start referring people immediately.