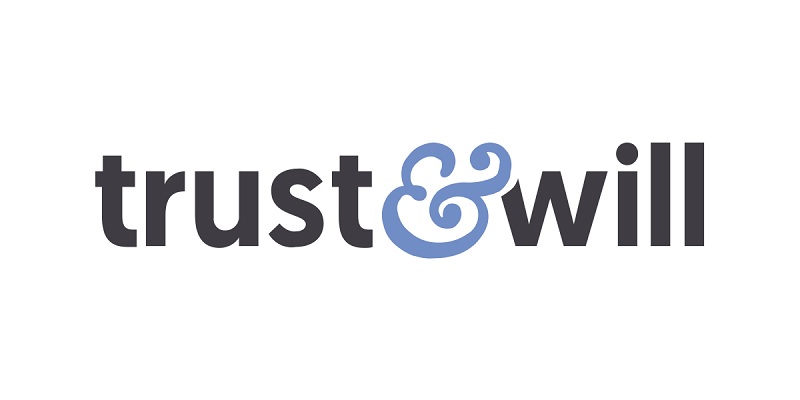 Find the latest Trust & Will bonuses here, such as their current offer where you can save $10 or 10% off with coupon codes.
Although estate planning can be boring, Trust & Will can help make that process easier and more pleasant. Continue reading to learn more about Trust & Will estate planning bonuses.
Trust & Will also partners with Rakuten and other cash back shopping services. Be sure to activate one before purchasing.
(Click here to learn more about the promotional offer)
---
Trust & Will 10% Off & $10 Off Coupon Codes
10% Off with Code EXCLUSIVE10
$10 Off with Code VIPFORLIFE
$10 Off with Code ADULTING
(Click here to learn more about the promotional offer)
---
Trust & Will Features
As an online service, Trust & Will helps you prepare legal documents which have been designed for your state and vetted by estate planning attorneys. There are three main products offered on the website: Guardian, Will, and Trust. The document you choose and how many you choose will depend on your personal situation and preferences.
Guardian is the most basic out of the three, which nominates guardians for your children. It is designed for parents with minor children who aren't yet ready to complete a formal will or trust. Includes Nomination of Guardian document.
Will covers distribution of your assets and care of your children. You are able to determine final arrangements, nominate guardians for your children and pets, leave specific gifts, specify healthcare wishes and note special requests. Includes Last Will & Testament, HIPAA Authorization, Living Will and Power of Attorney documents.
Trust is the most comprehensive document, which includes everything that might be in a will, but also enables your estate and beneficiaries to avoid probate court. A trust also gives you the ability to either transfer your assets directly to your named beneficiaries, or into a specific trust. Includes Revocable Living Trust, Schedule of Assets, Last Will & Testament, HIPAA Authorization, Living Will, Power of Attorney and Trust Funding Guide documents.
You can complete all three documents online within a couple minutes. You will receive a copy of each document delivered to you and online in order to access or update it. Within your first year, you are able to update your documents an unlimited amount of times.
Some other features include:
Unlimited updates within the first year following document creation, no matter how significant the changes are. After that, an annual fee is required.
Expert support via email and live chat, Monday through Friday, from 9am to 5pm PST.
A 30-day money-back guarantee. If you're not satisfied with your Trust & Will document, or any other aspect of the service, you can request a full refund within 30 days. No questions asked.
Bank level security to protect and encrypt all your transferred and stored information.
Trust & Will also believes that everyone should have access to affordable estate planning. Because of this, they've taken the "1% Pledge," giving back 1% of their revenue to organizations that support equal access to affordable estate planning documents.
---
Trust & Will Pricing
| | | | |
| --- | --- | --- | --- |
| | GUARDIAN | WILL | TRUST |
| Individual pricing | $39 | $89 | $399 |
| Couple pricing | $69 | $159 | $499 |
| Nominate child guardians | X | X | X |
| Nominate pet guardians | | X | X |
| Decide who will handle your affairs | | X | X |
| Leave specific gifts | | X | X |
| Exclude people from your property | | X | X |
| Specify final arrangements | | X | X |
| Note special requests | | X | X |
| List health care wishes | | X | X |
| Designate health care agents | | X | X |
| Grant access to medical records | | X | X |
| Add conditions to distributions | | | X |
| Avoid probate court | | | X |
| Unlimited support | X | X | X |
| Attorney support | | +$200 | +$200 |
The typical will from an attorney costs $400, according to Trust & Will. As shown in the table above, they charge less than a quarter of that.
---
Conclusion
Trust & Will is a quick and easy service that provides you with legal forms and information to help you create guardian, will and trust documents. Additionally, they offer competitive rates and a money-back guarantee. However, if you have a complicated family or financial situation, you should consider using an attorney to handle more in-depth documents.
(Click here to learn more about the promotional offer)