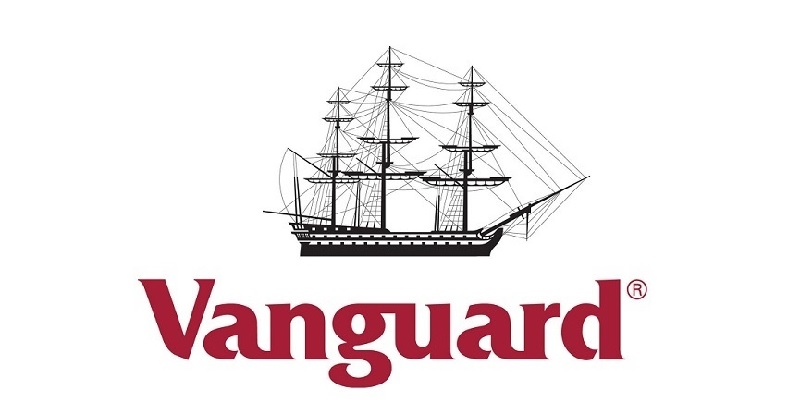 Vanguard is a low priced index funds platform. They offer several hybrid investment services known as the Vanguard Personal Advisor Services. Additionally, with their hybrid services, it uses unlimited human financial advisors and automated portfolio managements together. In other words, they use robo-advising to help their clientele.
Check out other financial planners like Wealthfront, Betterment, and SmartAsset.
With their robo-advisors, it increases their popularity for small and big investors that want to make a diverse portfolio. Additionally, they will receive investment returns and lower risks compared to other services.
See our full list of the best Robo-Advisors here. See other investment promotions here.
Read below for more information on what Vanguard has to offer in the investment industry.
Vanguard Quick Facts
| | |
| --- | --- |
| Began Operations | May 1, 1975 |
| Oldest Fund | Wellington Fund (July 1, 1929) |
| Total Assets | About $6.2 trillion in worldwide assets under management |
| Number of Funds | Around 190 U.S. funds (includes variable annuity portfolios) about 230 extra funds in markets outside of the U.S. |
| Number of Investors | Over 30 million investors, in more than 170 countries. |
| Average Expense Ratio | 0.10% (U.S. asset-weighted fund expenses) |
| Chairman & CEO | Mortimer J. Buckley |
| Number of Employees | More than 17,600 in the U.S. and overseas. |
| Core Purpose | To be there for their investors and treat them fairly. They want to provide the opportunity to reach for investment success. |
With the Vanguard Personal Advisor Services, it boosts their platform to many investors looking to build a diverse portfolio. They offer great services with low fund expense ratios with their ETFs. Additionally, with their ETFs, they are able to establish their dominance in the platform.
Vanguard has more than $1.2 trillion in assets and strives to provide fair disruption in the financial markets. They have a very popular and stable market that betters the growth of investors and their portfolios.
Vanguard Personal Advisor Services
Minimum Investment
$50,000
Annual Fee Schedule

On assets up to $5 million: 0.30%.
Assets above $5 million and up to $10 million: 0.20%.
On assets above $10 million and up to $25 million: 0.10%.
Assets above $25 million: 0.05%

Accounts Available

Joint
Rollover IRA
Roth IRA
SEP IRA
SIMPLE IRA
Taxable
Traditional IRA
Trusts

401(k) Assistance?
N/A
Current Bonuses
N/A
You'll need about $50,000 to purchase a Vanguard Personal Advisor Services account. With Vanguard, their investment portfolios are designed and worked on by real people, not just an automated robot. This is a reassuring feature that helps clients receive better financial advice.
Additionally, you must complete Vanguards questionnaire that will help them get a better overview of the financial situation you're in. After looking at your answers, a human advisor will make an investment portfolio that's designed to meet your specific needs.
Another great perk is their robo-advisor service that is designed to help investors reach their goals. However, Vanguard does not offer 401(k), 529, or college savings plans. But, their advisors will take that into consideration when they make a portfolio for you. Additionally, they offer face-to-face meetings with your advisor with video conferences as well. When you compare them to Betterment, the total cost of investments compare quite well. Considering that Betterment offers a close service to Vanguard. With Vanguard, they are very competitive and their branded ETFs prove that.
How Vanguard Makes Money
With Vanguard, they have a great income stream that their robo-advisors build up. Additionally, it comes with a premium service and needs large buy-in charges to invest into it. They will charge a flat rate for managing your account fees at about 0.30% for assets no more than $5 million.
Vanguard benefits from their excellent position in the large ETF industry. Normally, their ETFs will make part of their investors portfolios. While the charges on Vanguard's ETFs are inadequate when you compare it to other ETFs. The charges are a great source of income for Vanguard since many of their customers buy their ETFs.
Advantages of Vanguard
There are several pros that comes with making an investment portfolio account with Vanguard. Several of those advantages are:
Great Investment Pedigree. Their ETFs are one of the best performing and low-priced ones on the platform. Additionally, their ETFs are so amazing that their robo-advisor competitors also use them when they offer their services.
Diverse Range of Investment Options. Vanguard follows modern investments by making diverse investments to improve the returns and lower the loss.
Unlimited Access to Live Human Financial Advisors. Compared to many other robo-advisor services, Vanguard will offer real life people to help you with your financial profile. This helps clients be assured that they are getting help based on their needs, rather than receiving default advice.
Individual Taxation Optimization and Minimization Plans. There are many robo-advisor services that have tax optimization and minimization with their algorithms. But, not all of these plans will be fit for everyone. That's why Vanguard makes a tax harvesting package based on the person and their needs. Additionally, they will design a portfolio that strategically assets with tax-advantaged and other accounts.
Accounts are Insured. All of Vanguards accounts are SPIC insured and will be covered for no more than $500,000. Up to $50,000,000 with Lloyds of London as well.
Automatic Deposits. You can make automatic deposits weekly, bi-monthly, or monthly. This is highly convenient and allows the investment account to grow more.
Admiral Class Shares. Vanguard is replacing their regular Investor Share with a lower-priced Admiral Shares. Plus, these Admiral Shares are charged with 0.10% lower than their competitors. Before, you must meet the $10,000 per account requirement to be granted access to these Admiral Shares.
Disadvantages of Vanguard
Some cons that come with Vanguard are:
Not Accessible to Small Investors. People with less than $50,00 will be locked out of this service. Other robo-advisors will have low or no account minimum requirements. Services like Wealthfront or Betterment are better options if this applies to you.
Vanguard Charges Account Management Fees. This charge will be included on all of their accounts. Clients will be required to pay a flat rate of 0.30% in account management fees.
High Buy-In to Get Discounts on Management Fees. They will not include discounts for account management fees like other services in the market will. You must have more than $5 million invested to receive discounts.
Transaction Fees. There is a possibility of you being charged with a transaction fee. Normally, Vanguard states that they usually recommend no-load mutual funds.
No Fractional Shares. Compared to their competition, Vanguard doesn't include fractional shares. In other words, funds remaining after purchasing whole shares will not get a return for their owners.
No In-Person Meetings. Even though Vanguard offers a video conference with a human financial advisor, they will not offer in person meetings. But, this is a concession to a low-fee and premium financial service.
Conclusion
When you sign up with Vanguard, you'll be able to benefit from the many financial advice services they offer. Additionally, there are many features that will appeal to you when you decide to build your investment portfolio with them. However, be aware that there are several downsides that comes with Vanguard as well. In other words, consider other financial advice services like Wealthfront or Betterment.