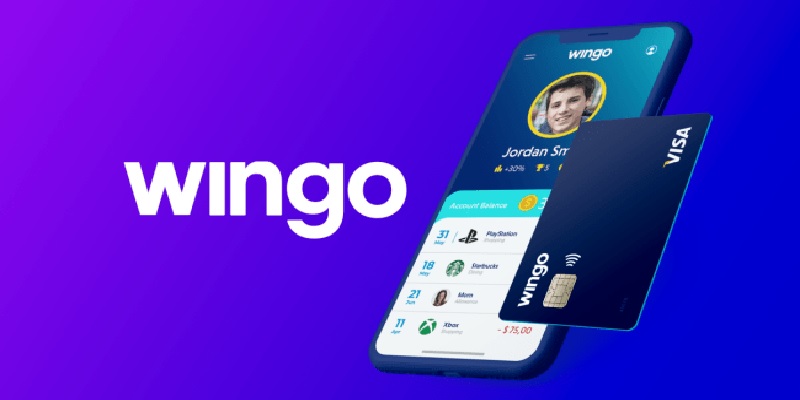 Set to launch in Summer 2020, Wingo is giving away a $2 cash bonus if you join the waiting list. Plus, you'll get a $2 cash bonus for each person you refer to the Visa debit card designed for teenagers and families. More referral bonuses here.
With Wingo, it's made to help teens develop healthy financial habits. It's a Visa debit card and mobile app that enables adolescents to receive, send, save, and spend money. The app connects to the parents' Wingo account, so you can easily transfer funds to your children. Check out their spending and set spending limits too. Additionally, it's free to use.
Read below for more information on what they have to offer.
Wingo $2 Welcome Bonus
Update: As of May 15, 2021, their app has not launched yet. You can join the waitlist by clicking on the referral link below.
Get on the Wingo waiting list to earn a $2 cash bonus. Just click on this referral link and complete the registration process. After Wingo launches, you must open a Wingo account and fund it to receive your $2 reward.
(Visit for more information)
Wingo $2 Referrals
When you successfully refer people to join Wingo, and they use your unique referral link or code to register, you both earn a $2 cash bonus. The more people you get to sign up, the more money you earn.
Once Wingo launches, you need to activate your Wingo card and bank account. After that, your rewards money will post to your Wingo account.
There's no limit to how many people you can invite nor how many referral bonuses you can earn.
Wingo Features
With Wingo, teens can request and receive money in seconds from their parents and friends. They can shop online and in apps with their Wingo card. Plus, teens can learn about personal finance with Wingo's budgeting tools.
The Wingo debit card also features:
Worldwide and online acceptance (anywhere Visa is accepted).
Cash withdrawal at 87,000 ATMs across the United States (if you activate this feature).
Compatibility with Apple Pay and Google Pay.
Wingo is free to use, but it is only available for teens aged 13 years or older. Parents or legal guardians will need to cosign for teens between 13 and 18.
Conclusion
If you want your teenager to get a headstart on making good financial habits. Then, Wingo is a great option to sign up with. Just get on their waiting list today and easily earn a $2 cash bonus.