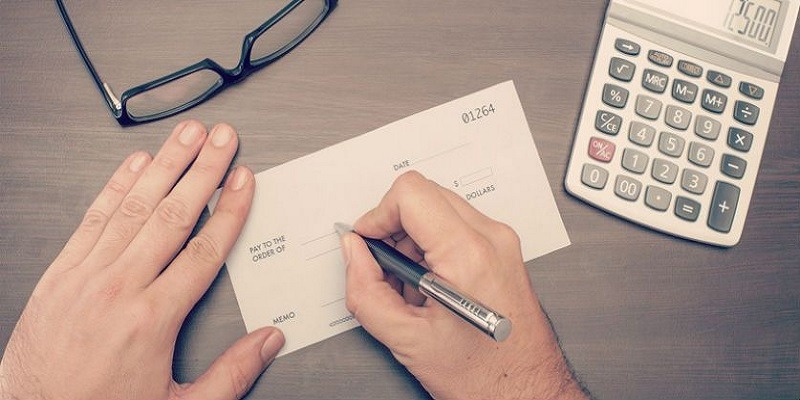 If you own a business, you should consider opening a Business Checking account to take advantage of all its benefits and features.
As your company grows, Business Checking accounts offer advantages that personal accounts simply can't offer. Keep reading to learn more about Business Checking account benefits.
Organized and Accurate Bookkeeping
Opening a business checking account allows you to separate your bank statements. This makes it easier to monitor your business' profitability and determine profit margin.
Additionally, business checking accounts ensure you file taxes accurately. Business expenses are tax deductible, so separate statements makes it easier to file taxes and helps you avoid IRS problems.
Consider a Business Account from Chase Bank, Huntington Bank, or BBVA to get started.
Business Accounts are Required for Incorporating
When your business has grown to a certain point that you require more capital, you may want to consider incorporating.
Incorporating offers several benefits such as the ability to raise more capital, protecting your personal assets, and tax benefits. Incorporating will reduce risk and and give you access to resources that will help grow your business more.
However, states have strict requirements when trying to incorporate. One of these requirements is that you must own a Business Checking account.
Larger businesses may want to consider the Huntington Unlimited Plus Business Checking account, which offers more perks than the traditional business checking account.
Accept Credit Card Payments
Credit Card payments rank higher than cash payments in preference by consumers.
You are limiting yourself by only accepting cash. Cash expenses are only ideal for small purchases, but credit cards and debit cards are more ideal for large payments.
Credit Cards benefit users as well and open an avenue of opportunity when you can accept them as a form of payment.
Additionally, cards are compatible with digital wallets like Chase Pay. Having access to Tap and Pay technology will offer a payment option to customers looking to use digital wallets to make a purchase.
Multiple Business Accounts Signers
Personal Accounts are tied to your social security number. When you give your coworkers or co-owners access to this account you are putting yourself at risk.
Business Checking Accounts offer a way to limit liability and losses by sharing the account. Although this is a convenient feature, stay aware by signing up for alerts to receive notices.
Certain accounts even offer debit cards for employees and cosigners. This allows employees to work on administrative banking duties and allows you to focus on other parts of the business.
Professionalism and Bank Relationships
Business Checking accounts are the ultimate form of professionalism. This is especially important to small and growing businesses that want to establish credibility and set up relationships.
You may have heard about Hard-Pulls several time on this site. These are inquiries on your credit score that lowers it temporarily.
While some business accounts require a credit line of some sort to open an account, this is an opportunity to diversify your credit. You will essentially be able to get your foot through the door with a large bank or financial institution that can offer you capital you wouldn't be able to get anywhere else.
Some business accounts even offer you discounted interest rates on loans and premium rates on investment opportunities.
Conclusion
Business Checking accounts offer several benefits that personal checking accounts cannot replicate. Consider what your kind of features you want your business to have before applying.
Next, compare Business Bank Bonuses to find the right account for you.